| | | | |
| --- | --- | --- | --- |
| | Like it? PLEASE +1 it! Thanks! | | |
Gordon Moore Robert Noyce Articles
The Men Behind the Microchip: The Early Years of Intel Founders Robert Noyce and Gordon Moore
As self-described "accidental entrepreneurs," Robert Noyce and Gordon Moore created what would become by far the foremost semiconductor maker in the world. They didn't set out to create a billion dollar company or to transform an industry, but that is exactly what the pair did when they founded Intel in 1968. Though best known for its Pentium and Celeron microprocessors that can be found in more than three-quarters of the new PCs that come today, Intel also makes flash memories and embedded semiconductors. Now, with over $35 billion in revenue and annual growth standing at 13.5 percent, the legacy left by Noyce and Moore remains one of the strongest examples of innovation and entrepreneurship in the 21st century.
For All the Chips: Intel's Rise to the Top
After signing a research contract with Sherman Fairchild's Fairchild Camera and Instrument Corporation, the eight former employees of Shockley Semiconductor Laboratory launched Fairchild Semiconductor. Each of the eight had invested $500 in the startup, while Fairchild put up over $1.3million. "That may not sound like much now," Moore says, "but it was a month's salary in 1957."
Lesson #1: Managers Are a Company's Main Motivators
When Noyce and Moore went to work for Shockley Semiconductor Laboratory, both thought it was the opportunity of a lifetime. Within the industry, Shockley was considered a phenomenon; his physical intuition was legendary. "One of my colleagues claimed Shockley could see electrons," says Moore. "He had a tremendous feeling for what was going on, say, in silicon."
Lesson #2: Learning is a Process of Trial and Error
Neither Moore nor Noyce were natural-born businessmen. They were scientists, people who felt more comfortable inside the walls of a laboratory than within the four walls of an office boardroom. They had spent the majority of their youth conducting science experiments rather than doing sales, playing with molecules and electrons instead of learning about contracts and markets. However, once the two decided to branch off on their own and create Intel, they knew that their success would rest upon how well they could learn by trial and error.
Lesson #3: The Accidental Entrepreneur is No Accidental Success
"There is such a thing as a natural-born entrepreneur, for whom the entrepreneurial urge drives everything, and who can make a business out of almost anything," says Moore. "But the accidental entrepreneur like me has to fall into the opportunity or be pushed into it. Then the entrepreneurial spirit eventually catches on." Moore and Noyce are evidence of the fact that entrepreneurs do not necessarily have to be born as such. Through a process of discovering their passion and being unhappy with their prospects at other companies, Moore and Noyce decided to start up their own business. It was their willingness to admit their shortcomings and seek out the help of others that the two accidental entrepreneurs in fact became two of the most successful entrepreneurs in modern time.
Lesson #4: A Healthy Dose of Paranoia Will Put You Ahead of the Curve
Intel might have become the largest semiconductor in the world, but it wasn't without missing a few opportunities along the way. Looking back, Moore and Noyce learned the importance of harnessing the power of paranoia. To some, paranoia is a psychotic disorder characterized by delusions of persecution. However, in the business context, paranoia amounts to being highly concerned and aware of potential threats to your company. Moore and Noyce came to understand that it was also one of the key traits for entrepreneurial success.
Lesson #5: Do What You Do Better than Anyone Else
"It's important to remember one thing that is essential for any entrepreneurial organization," says Moore. "Do what you do well. Look at other things as incremental opportunities, but don't change the basis of what you do well." Moore and Noyce might have had many failed products over the years at Intel – arguably more than most successful companies – but they never strayed from their original idea as to what they wanted their company to be about. Indeed, it was by focusing on a single vision and doing that well that they increased their circle of influence and climbed to the top of the industry.
Inside Intel: Success Factors of a Company that Inspired an Industry
Today, Intel is ranked 49th on Fortune 500's list of the top revenue grossing companies. Noyce and Moore may no longer be in charge of the daily running of the business they first founded in 1968; however, their impact on not only the company, but also the entire industry can still be felt. The maker of motherboard chipsets, network cards, flash memory drives, graphic chips, embedded processors and more, Intel is an innovator and a leader in the world of electronics and computing. How did two scientists who knew nothing about business become two of the most successful examples of entrepreneurship in history?
Gordon Moore and Robert Noyce Quotes
Gordon Moore and Robert Noyce Quotes
Share this article. Fund someone's dream.
Share this post and you'll help support entrepreneurs in Africa through our partnership with Kiva. Over
$50,000 raised
and counting -
Please keep sharing!
Learn more.
Featured

Expert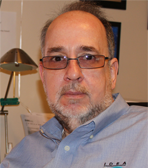 Edward R. Kundahl
@ideaman55
Visit website
| | | |
| --- | --- | --- |
| | Like this page? PLEASE +1 it! | |
Supporters: Thank you Sharon Galor of Toronto Salsa Lessons / Classes for your suggestions to make the newsletter look like the website and profile younger entrepreneurs like Jennifer Lopez and Sean Combs!