| | | | |
| --- | --- | --- | --- |
| | Like it? PLEASE +1 it! Thanks! | | |
J.C. Penney Articles
Made in Missouri: James Cash Penney is Born
"I would never have amounted to anything were it not for adversity," J.C. Penney once said. "I was forced to come up the hard way." From being born on a poor farm in Missouri to creating a company that today brings in sales in excess of $19 billion, Penney indeed managed to overcome the odds. Today, the J.C. Penney Company has become an international success for its sales of clothing, jewelry, shoes, accessories, and home furnishings. However, that was the result of a long and uphill struggle for the young entrepreneur.
Penney-Wise: The J.C. Penney Chain Explodes
After being forced to close down his first solo venture, Penney went to Longmont, Colorado to work for Thomas Callahan and Guy Johnson, two men who would forever change his life. Callahan and Johnson owned a chain of dry goods stores in Colorado and Wyoming called the Golden Rule stores. Impressed with his work ethic, when Callahan and Johnson were drawing up plans to open a new store in Kemmerer, Wyoming, Penney was their first choice to head it up. He was made a third partner in the store and sent to the town to oversee the store's operations.
Lesson #1: A Happy Customer Is Your Walking Advertisement
"When this business was founded, it sought to win public confidence through service, for it was my conviction then, as it is now, that nothing else than right service to the public results in mutual understanding and satisfaction between customer and merchant," said Penney. "It was for this reason that our business was founded upon the eternal principle of the Golden Rule."
Lesson #2: Business Is Not All About The Profits
"Business is not longer a matter of profits alone," Penney said. "Profits must come through public confidence, and public confidence is given to any merchant in proportion to the service which he gives to the public." As much as he focused on providing superior customer service in all of his stores, Penney also understood that service meant more than in-store courtesy. He believed that organizations such as his should be used for the betterment of society, not only because it could but because it made sense from a business point of view as well.
Lesson #3: Hire Good People and Take Good Care of Them
It was not only Penney's focus on the customer that drove his success. With the same amount of energy and dedication he gave to each and every visitor that entered one of his stores, so too did Penney give to his employees. Penney was a visionary; he wanted his store to have a national reach, which he knew meant ensuring long-term growth. Superior customer service alone would not be enough to achieve that. Instead, Penney understood that it would be the people behind his company that would help push it to the top.
Lesson #4: Cutting Costs Can Save Your Company
Penney was born and raised on a small Missouri farm. His father, a Baptist minister, was a well-respected member of the community. But, as it was an unsalaried position, the family rarely had the wealth to accompany that status. As a result, Penney grew up in a household that stressed the importance of self-reliance and self-discipline, especially when it came to financial matters. Penney took that attitude with him into the business world. Indeed, much of Penney's success can be attributed to his willingness to penny pinch wherever he needed to.
Lesson #5: Set Goals No Matter How Unreachable They May Seem
"Give me a stock clerk with a goal and I'll give you a man who will make history," said Penney. "Give me a man with no goals and I'll give you a stock clerk." Penney understood the importance of deciding where he wanted to go, and striving to get there no matter how difficult it may have seemed at the time. His career is characterized by his ambition, his focus, and his refusal to give up in the face of difficulty.
Smart Cents: How J.C. Penney Built An Empire
Penney once said that there were no secrets to his success, but that the principles of business were simple: "In retailing, the formula happens to be a basic liking for human beings, plus integrity, plus industry, plus the ability to see the other fellow's point of view." In 1920, the J.C. Penney Company had over 197 stores along the West coast. Just nine years later, that number had grown to more than 1,400 stores across the country; new stores had been opening at a rapid rate of almost one every three days. Today, the company has grown to be one of the nation's largest retailers. By the time Penney died at the age of 95, sales for the company he had helped grow finally reached the $5 billion mark. How did he do it?
J.C. Penney Quotes
J.C. Penney Quotes
Share this article. Fund someone's dream.
Share this post and you'll help support entrepreneurs in Africa through our partnership with Kiva. Over
$50,000 raised
and counting -
Please keep sharing!
Learn more.
Featured

Expert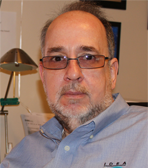 Edward R. Kundahl
@ideaman55
Visit website
| | | |
| --- | --- | --- |
| | Like this page? PLEASE +1 it! | |
Supporters: Thank you Sharon Galor of Toronto Salsa Lessons / Classes for your suggestions to make the newsletter look like the website and profile younger entrepreneurs like Jennifer Lopez and Sean Combs!