| | | | |
| --- | --- | --- | --- |
| | Like it? PLEASE +1 it! Thanks! | | |
As Seen On TV: Popeil Goes From Poverty to Prime Time
Popeil now split his time evenly between working for his father and working for himself, selling goods on Maxwell Street. It did not matter what he was selling – shoeshine spray, plastic plant kits – Popeil just wanted to sell. "Through selling I could escape from
poverty
and the
miserable existence
I had with my grandparents," he says. "I didn't have to be poor the rest of my life."
One of Popeil's first big breaks came when he was able to make a deal with Woolworth's flagship store, where he would routinely stand just inside the front door to sell his goods. In exchange for the space, Popeil agreed to give the store 20 percent of all his revenue. At a time when the average salary was $500 a month, Popeil was bringing in $1,000 a week from his operations at Woolworth's alone. During the summer months, Popeil would also take his business to the equally lucrative State Fair.
By the mid-1950s, Popeil was earning more than he ever dreamed. But, he started to wonder how long his day to day selling routine could last. What if he suddenly got sick and could no longer hit the streets?
As it turns out, television was just starting to rise in popularity. Popeil began to wonder how he could use the medium to his advantage. He headed over to WFLA, a Florida-based television station where he discovered that he could record a 60-second commercial for $500. Instead, for the same price, Popeil decided to create four short segments.
The first product Popeil tried to sell in his TV commercials was the Ronco Spray Gun, one of the few things he would ever sell that was not made by either himself or his father. He showed the commercial, not in Florida, but in the cities where there were stores that carried his product. It was a hit.
From the Spray Gun, Popeil moved on to selling more of his own and his father's inventions in unscripted television commercials. By the 1960s, Popeil was no longer hitting the streets; all of his sales were now being done strictly over TV. Popeil-invented gadgets, including the Dial-O-Matic, Veg-O-Matic, and Pocket Fisherman had become household names. By the end of the decade, Ronco revenues were in the neighbourhood of $8.8 million. In 1969, the company also went public, boosting Popeil's personal net worth by more than $1 million.
It was business as usual for Popeil until the 1980s, when disaster struck. Ronco's bank called in all of the company's notes, and when it was unable to cover them, the bank seized Ronco's assets. In one fell swoop, Popeil's company had been taken away from him.
However, Popeil still had a high personal net worth. He offered the bank $2 million to buy back the company from the bank at its auction, but was turned down. When the bank's only other bid came to $1.2 million, the bank went back to Popeil and accepted his offer. Popeil paid $2 million to buy back his own company, and set out rebuilding the success he once had.
At the age of 52, Popeil decided to retire – sort of. He removed himself from the daily operations of the company, but continued to invent products such as the Electric Food Dehydrator and help market them. In 2005, he sold the business to the Denver-based Fi-Tek VII in a deal that netted him $55 million. Today, based in California, Ronco is more than it ever used to be. It has a number of subsidiaries that include Ronco Inventions and Popeil Inventions, all of which contribute to Ronco's reputation as a leading manufacturer and
marketer
of kitchen and home products. It employs almost 120 people and brings in almost $50 million in sales each year.
Related Articles
Lesson #3: The Best Product is the One that Sells Itself
Lesson #5: Dogged Persistence Makes the Best Pitchman
The Perpetual Pitchman: How Popeil Became a Multi-Millionaire
Mr. Infomercial: The Early Years of Ron Popeil
Lesson #4: Test Your Product and Test Your Pitch
Lesson #1: Make the Product the Star of the Show
Lesson #2: Use Subtle Marketing to Evoke a Strong Message
1.19 Building trust: Working Out of Poverty
1.9 Building local development through cooperatives: Working Out of Poverty
Home Business Expert: How To Overcome Poverty Consciousness
IV. Module II: Linking Microfinance to Poverty Eradication
1.0 Overview: Working Out of Poverty
1.5 Skills development for sustainable livelihoods: Working Out of Poverty
1.10 Overcoming discrimination: Working Out of Poverty
1.15 Building an employment agenda: Working Out of Poverty
How does microfinance help the poor? FAQ
Preface: Working Out of Poverty
Sustained growth with equity is needed to halve poverty in Africa
2.9 Conclusions: Working Out of Poverty
Receiving and Giving - how much is enough?

Free PDF Download
Ron Popeil Quotes
By Ron Popeil
Related Forum Posts
Ron Popeil Interview
Re: UPDATES: New Campaign! New Layout! New Ideas!
Re: What or Who Sparks Your Business Interest
Prime Outsourcing Inc.
No B.S. Time Management
Share this article. Fund someone's dream.
Share this post and you'll help support entrepreneurs in Africa through our partnership with Kiva. Over
$50,000 raised
and counting -
Please keep sharing!
Learn more.
Featured Article
Business Coach Explains To You How To Control Your Business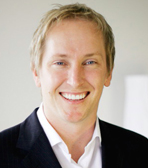 By
Casey Gollan
,
Melbourne Business Coaching
| | | |
| --- | --- | --- |
| | Like this page? PLEASE +1 it! | |
Supporters: Thank you Sharon Galor of Toronto Salsa Lessons / Classes for your suggestions to make the newsletter look like the website and profile younger entrepreneurs like Jennifer Lopez and Sean Combs!