| | | | |
| --- | --- | --- | --- |
| | Like it? PLEASE +1 it! Thanks! | | |
Lesson #5: Create the Market Where There Is None
In 1950, the Tokyo Telecommunications Engineering Corporation had a problem on their hands. Morita and Ibuka had finally conceived and designed Japan's first
tape recorder
by grinding up magnets and sticking the powder to strips of paper that they had covered with rice paste. The product worked, and they believed it had great potential, but as of yet, there was no demand.
Few Japanese were interested in this little device that seemed to have no practical use, that is, until a group of teachers discovered the product and realized that it had possible use in their classrooms. Not one to miss out on the opportunity, Morita and Ibuka began producing educational radio programs on tapes that met the needs of the teachers' curriculums. The duo also began traveling to schools across the country, introducing their new
gadget
to teachers and demonstrating how it could be beneficial to their schools.
What was once an
innovative product
with no market quickly became an innovative product that was in high demand throughout Japan. Sales of the device were flying off the shelves so fast that the company could barely keep up with the demand. Morita had not only improved his profits, but he had also learned a valuable lesson. He did not need to simply make products to meet a market need; he could, in fact, create the market himself. And, that was a lesson he would keep close in mind over his years at Sony.
As golden as his
intuition
might have been, Morita was not perfect. He did get behind a number of Sony products that were, in the end, unable to generate a profit. For instance, Sony had come out with the beta max tape, a product with superior technology to anything that was on the market at the time. Its image quality was unmatched. However, when one of its competitors released the VHS, Morita's product floundered. VHS's longer recording capacity proved popular with customers.
The stubborn businessman that he was, Morita refused to integrate any of VHS's technology into his beta max, or to change his product in any way. As a result, Sony incurred heavy losses. But, that did not stop Morita from sticking to his intuition. He knew that where the product was the most innovative on the market, he could sell it.
It was for this willingness to take risks that in 1972, Morita was awarded the fist ever Emmy by the National Academy of Television Arts and Sciences for a product – the Trinitron. Four years later, he received a second Emmy Award for his U-Matic video tape recording system. Over the years, the Emmys would keep on coming.
Morita knew that his market was a highly competitive one, and the only way to stand out was to find his niche. That niche was with innovative and top
quality consumer
electronic products. And, Morita understood that the very concept of innovation rested on the idea that he was presenting to people something they had never seen before. Thus, where there was no market, he knew he would have to create one, and that is exactly what he did at Sony.
Related Articles
The Gravity of Failure
Manage Fear of Failure
Market Value is Not Determined by Wall Street
Who Is Your Proud Family?
Three Marketing Lessons from Realtors
Start A Consulting Business And Build A Client Base With Autoresponders
Entrepreneur – How Not To Have A Bad Employee?
What Does Your Gut Say?
Liven up eLearning course to engage learners with funny quiz
An Indexing Filing System Software Will Help Professors and Teachers with Paper Files
How to price for optimum profit - 5 steps
Frustrated Network Marketer - Needs vs. Wants
Selling swimming pools is the same as selling what you sell
The Highest Leverage Investment in a Business is...
Getting Rich Is An Exact Science
Lesson #2: "You can't cut grass when it's covered with snow"
Losing The Deal - Yeah, It Does Happen To All Sales Professionals too!
The marine iguana
Build It and They Willl Come?
Market Positioning And How It Effects Your Online Business

Free PDF Download
Akio Morita Quotes
By Akio Morita
Related Forum Posts
Re: How should i promote a new website?
Re: Ideas For Business
Re: Do Women Play the Stock Market?
What do you think of this CPA based method of online income?
..
Share this article. Fund someone's dream.
Share this post and you'll help support entrepreneurs in Africa through our partnership with Kiva. Over
$50,000 raised
and counting -
Please keep sharing!
Learn more.
Featured

Expert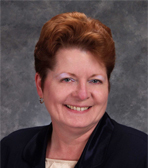 Leanne Hoagland-Smith
@coachlee
Visit website
| | | |
| --- | --- | --- |
| | Like this page? PLEASE +1 it! | |
Supporters: Thank you Sharon Galor of Toronto Salsa Lessons / Classes for your suggestions to make the newsletter look like the website and profile younger entrepreneurs like Jennifer Lopez and Sean Combs!