The Ultimate Fighting Champion: Dana White is Born
---
Free PDF Download
Lesson #2: It Takes Passion to Win the Fight - By Dana White
---
The Ultimate Fighting Championship (UFC) used to be nothing more than an underground fighting league, and one which was scarcely accepted in the U.S. That was, until Dana White came along. White transformed the UFC into one of the most mainstream and popular sports on the scene today. By cleaning up its image and marketing it as a legitimate sport, White was able to create a successful organization, whose events can now be seen on television in more than 35 countries around the world.
White was born in 1971 in Manchester, Connecticut, but grew up in Boston, Massachusetts, Levant, Maine, and mostly, in Las Vegas, Nevada. He admits he was never the academic type in school, preferring to spend his time in the
boxing
ring. He graduated from Hermon High School in 1987, and subsequently enrolled in the University of Massachusetts. However, after two years there, he decided that it was not the right place for him to be. "Hell, forget about college," White says. "I barely finished high school."
White floated around between different jobs for a few years, including a
bellhop
position at a hotel in Boston, where he was bringing in nearly $60,000 per year. All the while, he was also training as an amateur boxer. White says he "got hooked" on the sport, but grappled with where to go from there. In 1992, White finally decided to branch off onto his own. He had given up on his dream of becoming a professional fighter when he realized that he did not have what it takes. But, his love of the sport was still as strong as ever.
Thus, in 1992, White established Dana White Enterprises in his home town of Las Vegas, Nevada. With his new company, White opened up three gyms in the surrounding area. He might not have been a good enough
boxer
to turn pro, but that did not mean he had to completely abandon the sport. Instead, White chose to use his expertise and own personal experiences to train boxers in his gyms. He headed up successful boxing classes and became a personal trainer to many up and coming fighters.
Business was going well for White, but it was about to get even better. One day, thanks to his sports management company, White was introduced to two young UFC fighters, Tito Ortiz and Chuck Liddell. After seeing their potential, White officially began representing them. In the process, White became fast friends with Bob Meyerwitz, Ortiz's former manager, whose company, Semaphore Entertainment Group, also happened to be the owner of the UFC at the time. White says the two "developed a mutual respect for one another." It was then that Meyerwitz confided in White that he wanted to sell the UFC.
White immediately called up a childhood friend of his who was also interested in boxing, Lorenzo Fertitta. At the time, Fertitta was an executive at Station Casinos. "He was down in Miami, and I said, 'You know what? I just found out the UFC is for sale. What do you think?" recalled White. "And he said, 'That's interesting.' A month later we owned it."
Fertitta, along with his older brother Frank, bought the UFC and installed White as its president. With that, White set his sights on a new horizon.
Related Articles
Change
Are You A Born Salesperson
Lesson #4: A Solid Reputation is Worth Its Weight in Gold
Lesson #1: Fight the Limits That Are Imposed On You
Sales Success Tip-Become a Sales Champion
Stepping Into the Ring: The UFC Fights Back
Lesson #5: Do Not Waste Time Marketing Outside Your Target Audience
Article #28 Looking For A Business That Works Fast In As Little As Six Months?
Lesson #5: Make Perseverance Your Motto
Little White Lies
Stand Up For Your (Contract) Rights
It Takes A Winner To Become A Champion
Find the Right Game
A Life Transformed
The Ultimate Gift
Lesson #2: It Takes Passion to Win the Fight
Insurance Producers - What Business are You In?
Born to Sell? Give me a Break
Are We Born With Customer Service Skills Or Is It Human Nature To Develop Them?
12 Steps to Implementing Anything in Your Business : Step Three: Organise your Staff and Create a Strategy
Free PDF Download
Lesson #2: It Takes Passion to Win the Fight - By Dana White
Related Forum Posts
Re: Burn all your bridges inorder to succeed??
Re: Bye Bye Vista
Re: Burn all your bridges inorder to succeed??
Investment
Favorite Christmas movies
Share this article. Fund someone's dream.
Share this post and you'll help support entrepreneurs in Africa through our partnership with Kiva. Over
$50,000 raised
and counting -
Please keep sharing!
Learn more.
Featured

Expert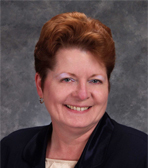 Leanne Hoagland-Smith
@coachlee
Visit website
| | | |
| --- | --- | --- |
| | Like this page? PLEASE +1 it! | |
Newsletter

Get advice & tips from famous business
owners, new articles by entrepreneur
experts, my latest website updates, &
special sneak peaks at what's to come!
Suggestions
Email us
your ideas on how to make our
website more valuable! Thank you Sharon
from
Toronto Salsa Lessons / Classes
for
your suggestions to make the newsletter
look like the website and profile younger
entrepreneurs like Jennifer Lopez.