| | | | |
| --- | --- | --- | --- |
| | Like it? PLEASE +1 it! Thanks! | | |
A Little Colonel Of Truth: How Sanders Turned KFC Into A Global Success
"Life as I have known it has been Finger Lickin' Good." That was the title of Sanders' autobiography. Indeed, for this
entrepreneur
who started off on the brink of poverty, life seemed to have gotten a whole lot better for him. After numerous failed startups, Kentucky Fried Chicken would be the one to finally stick. Today, the company has one of the most recognizable brands in the world. How did Sanders turn a little service station into the international fast-food franchising success it is now?
Branding: Sanders did not think he was a particularly handsome man, but he knew that associating his company with the character of a southern Kentucky Colonel would mean big bucks for business. Indeed, Sanders' image has been so successful for the company that its logo has undergone only five minor changes in its
decades
of operation.
Marketing: Who would have ever thought that there could be so much appeal to knowing the recipe for fried chicken? The answer? Colonel Sanders, for one. He knew that by keeping his
special blend
of 11
herbs and spices
a secret, more people would be induced to try it. Sanders was a brilliant
marketer
who knew what it would take to lure people to his food.
Determination: Few 60 year olds would be able to handle hearing rejection more than 1,000 times and keep going. But then Sanders was no ordinary 60 year old. Indeed, whether it was KFC or one of his prior failed startups, Sanders never seemed to care about what was standing in his way. Instead, he only focused on clearing the obstacles on the road to success.
Quality: Practices such as being able to see into the kitchen of a restaurant have become somewhat mainstream in today's world. But, in Sanders' time, such things were unheard of. He was one of the first entrepreneurs to promise high standards and allow customers to judge for themselves whether or not he was telling the truth. It was that demonstration of commitment to keeping high standards that kept customers coming back for more.
Resourcefulness: Sanders is proof that you do not need a large amount seed money to get a company started. Nor do you need to have a proven track record of success. Armed with little more than an idea and a recipe, Sanders started small and began to scale up. Taking things one step at a time, one franchisee at a time, and one gas tank at a time, Sanders proved that you can in fact build something from nothing, and that something can be great.
Sanders was proud of the company he started, and despite his regrets about selling it off, he remained involved with KFC until the day he died. Indeed, he continued to travel approximately 160,000 kilometers every year, visiting KFC
franchise
outlets on a regular basis. He also spent much of his time devoted to charity, and became particularly known for his adoption of 78 foreign orphans. After all, "there's no reason to be the richest man in the cemetery," Sanders once said. "You can't do any business from there."
Related Articles
Lesson #1: You Have To Get Yourself A Gimmick
Dare to ACT On Your Dreams Part 5
Branding: How KFC Is Trying to Reclaim Its Brand Identity
The World Famous Colonel: How Harland Sanders Got His Start
Lesson #3: Dedicate Yourself And Follow Through
Finger Lickin' Good: Sanders Opens Kentucky Fried Chicken
Lesson #4: Set High Standards So You Can Take Pride In Your Product
Lesson #2: Figure Out How To Whet The Nation's Appetite
Lesson #5: You Are Never Too Small To Get Started
Colonel Harland Sanders
It's Never Too Late To Succeed In Life
Kentucky Fried Wisdom
It's Never Too Late
The Man at the Top of the Food Chain: Dave Thomas is Born
How to Build Wealth in a Struggling Economy
How to Franchise Your Business Successfully - Managing Franchisees
He Who Hesitates…waits…and waits…and waits…
Icons For Small Business Branding
Do You Have The Courage To Follow Your Dreams
When We Look the Other Way

Free PDF Download
Harland Sanders Quotes
By Harland Sanders
Related Forum Posts
Re: TOURNAMENT (Round#2) - Who is a better entrepreneur Henry Fo
Hello, I'm a newbie too
The Value of Mentoring
How to develop sales contacts?
Re: TOURNAMENT - We're creating a tournament to find the greates
Share this article. Fund someone's dream.
Share this post and you'll help support entrepreneurs in Africa through our partnership with Kiva. Over
$50,000 raised
and counting -
Please keep sharing!
Learn more.
Featured Video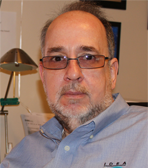 Expert author video by:
Edward R. Kundahl
,
Allentown Search Marketing Expert
| | | |
| --- | --- | --- |
| | Like this page? PLEASE +1 it! | |
Supporters: Thank you Sharon Galor of Toronto Salsa Lessons / Classes for your suggestions to make the newsletter look like the website and profile younger entrepreneurs like Jennifer Lopez and Sean Combs!