Lesson #4: Set High Standards So You Can Take Pride In Your Product
---
Free PDF Download
Harland Sanders Quotes - By Harland Sanders
---
"If you've got time to lean, you've got time to clean." That was one expression that Sanders was fond of telling his staff at Kentucky Fried Chicken outlets across the country.
Sanders was a meticulous man and it showed in everything he did. He knew that delicious tasting food and snazzy marketing would not be enough to woo customers to his outlets. He also had to make sure that each and every
franchise
location maintained the highest standards of cleanliness and customer service possible. After all, Sanders knew that it did not matter how tasty his chicken was; if customers saw it coming from a dirty kitchen, they would immediately be turned off.
It was to that end that Sanders insisted on keeping his kitchens as clean as possible. Everything was painted white so that signs of dirt could be spotted easily and dealt with immediately. He was also one of the first
restaurateurs
to place holes in the walls between the kitchen and the dining area in order to let customers see into the kitchen and how the food was being prepared.
Sanders might have appeared to be a loveable man to KFC customers who see his smiling face posted on their
buckets
of chicken, but there was another side of him that only his employees and colleagues saw. Sanders was a perfectionist. He was often given to making surprise visits to his
franchise outlets
to inspect the state of their kitchens. Not only would he examine them for their cleanliness, but if he saw an employee going about cooking his recipes improperly, he would not be too shy to tell them.
For Sanders, service, quality, and cleanliness were to be every franchisee's top priorities. He wanted things done right, and he was very particular about what that meant. Whether it was sweeping the floors or showing a chef how to properly prepare his special gravy, there was nothing in a restaurant that Sanders was unwilling to do.
This was also part of his reason for showing up to each and every franchise opening. Whether it was raining or snowing, Sanders would still show up to be right alongside all of his employees on their very first day of business. He not only wanted to greet customers and gain the free publicity, but he also wanted to make sure that everything was up to his level of satisfaction.
And, Sanders was not just concerned with his chicken. He would also make it his business to look after the restaurants' other food. As his wife once said, "Sometimes their pies or meats or vegetables wouldn't be just right so he began to show them how to do all of it. He wanted the restaurants that served his chicken to have good food."
It was Sanders' attention to detail and his refusal to compromise on any aspect of his business that enabled him to attract a loyal following of customers. They knew that the Sanders brand was one they could trust.
Related Articles
Renegotiate Deadlines How To Do It To Lighten Your Workloads
Your Standards Raise em High
PRIDE IS AT THE BOTTOM OF LEADERSHIP:
Set a Standard of High Expectations With Accountability
Set a Standard of High Expectations
Teamwork
HAVE HIGH STANDARDS FOR YOURSELF
Employee Productivity - Most Times, They Are Doing Their Best
Good and Bad Points of Affiliate Marketing and Creating Own Product
The Tipping Point of a Great Leader
How the Mighty Fall
Orienting New Employees: More Powerful with a Results-Oriented Job Description
Lesson #3: "Integrity is how I do business. That's my main asset."
Pride and Progress
Sales Training London Pyrrhic Victories Ben Franklin said
So do we really have control over customer service?
5 Standards That Makes Your Website Global
Boundaries and standards: why you need both in your business and how to set them
The Gravity of Failure
Customizing Your Product Offering for the Global Market
Free PDF Download
Harland Sanders Quotes - By Harland Sanders
Related Forum Posts
Re: How many nationalities are on the forum?
Re: Can someone explain Search engine optimization to me?
Re: FILL IN THE BLANK: One thing I did to grow my business today
Re: Are Economic Recessions Good for Franchising?
Boosting Confidence
Share this article. Fund someone's dream.
Share this post and you'll help support entrepreneurs in Africa through our partnership with Kiva. Over
$50,000 raised
and counting -
Please keep sharing!
Learn more.
Featured

Expert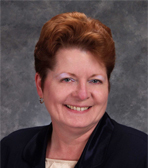 Leanne Hoagland-Smith
@coachlee
Visit website
| | | |
| --- | --- | --- |
| | Like this page? PLEASE +1 it! | |
Newsletter

Get advice & tips from famous business
owners, new articles by entrepreneur
experts, my latest website updates, &
special sneak peaks at what's to come!
Suggestions
Email us
your ideas on how to make our
website more valuable! Thank you Sharon
from
Toronto Salsa Lessons / Classes
for
your suggestions to make the newsletter
look like the website and profile younger
entrepreneurs like Jennifer Lopez.