| | | | |
| --- | --- | --- | --- |
| | Like it? PLEASE +1 it! Thanks! | | |
Lesson #5: Do Not Go Wild with Your Marketing
The name L.L. Bean conjures up exciting images of adventure and exploration. It was the store you would go to if you wanted to set off on an arctic expedition. It was the brand you would trust to get you through a night camping during a thunderstorm in the back woods of Yosemite. It was the company that was going to help you survive your most daring journeys.
Despite that, however, Bean was a simple man. He liked the easy pleasures of reeling in a fish and reaching the end of a hiking trail. He enjoyed being surrounded by nature and hearing nothing but the sound of birds. It was that message that he wanted to convey through his company. And, it was that image that Bean decided to infuse throughout his marketing.
What started off as Bean's first simple three-page marketing brochure quickly became a 12-page catalogue, filled with not only
hunting
boots, but also books, clothing, and a wide range of sporting equipment. The Bean Catalogue was one of the things he was most proud of. There were no snazzy gimmicks; it was just twelve pages filled with images and detailed product descriptions for over 400 products, which were arranged in no apparent order.
In his catalogue, Bean kept the text simple. Products were given clear, straightforward and unembellished facts about the products. He wanted his marketing message to be honest, believing that the quality and usefulness of the products would sell themselves. He did not need catchy slogans or fancy titles, when he had a hunting shoe that actually worked, and worked well, or a tent that he guaranteed would withstand even the hardest rain.
By the time Bean passed away in 1967, the catalogue that he created had expanded to 100 pages. But, while the range of products the company offered had grown, its message had remained the same. Where one product featured a whistle, Bean did not write its description to read: "A whistle that will blow your mind." Instead, Bean's description read simply: "Loud enough to be heard at a great distance." Honest, simple, and practical. That, he believed, was what people really wanted to know.
Bean was one of the first entrepreneurs to seize the power of direct-mail advertising. After finding a list of all the hunters who had acquired hunting licenses in Maine, he sent each and every one of them his catalogue. Aside from the straightforward text, Bean also included real pictures of the Maine outdoors. He wanted to give his readers an image they would be familiar with, and show his understanding of their lifestyle. The models he used to outfit the L.L. Bean clothing were also relatively plain and wholesome in appearance.
Despite believing in his simple marketing strategy, Bean knew that it might take more to keep his company fresh in the minds of its customers. And so, that was why he tried to make everything he did as useful as possible. For instance, listed in the catalogue was one of two books written by Bean, called "Hunting, Fishing and Camping." It was no ordinary book, however. This was a manual that had duplicate chapters, enabling its readers to tear out sections they might need for use in the outdoors while still keeping a whole copy of the book intact. How successful was that idea? In its first 20 years of publications, the book ran through twenty editions.
Related Articles
Monkey See, Monkey Do
Lesson #2: Don't Try to Tame a Wild Duck
Tips To Guide Your Work Life
Steve Jobs Gives Head Job to Tim…and Says Goodbye
STRESS-- A NATURAL RESPONSE?
Three Marketing Lessons from Realtors
We're Stuck!
Who Is Your Proud Family?
What Does Your Gut Say?
Entrepreneurship, Innovation, and Psychopathologies
10 things I've learned in the past 10 years – part 1
Frustrated Network Marketer - Needs vs. Wants
The Gravity of Failure
Entrepreneur – How Not To Have A Bad Employee?
Lessons Learned From a Cliffhanger
Topics You Might Not Want to Share With Those You Supervise
ENJOY THE RIDE
Succumbing to EVIL Shortcut-ish Temptations and Forgetting the "Social" In Social Media
Online Business: "What, No Big Bank Loan?"
Goal Setting

Free PDF Download
L.L. Bean Quotes
By Leon Leonwood Bean
Related Forum Posts
Re: What is your Business?
Re: Let's talk about the ways of marketing your products, servic
Glad to be a member! - We Consult businesses FREE!
Re: Should Evan add a "Social Media Marketing" category to the f
Kevin's Case Study #11 - A New Forum Category?
Share this article. Fund someone's dream.
Share this post and you'll help support entrepreneurs in Africa through our partnership with Kiva. Over
$50,000 raised
and counting -
Please keep sharing!
Learn more.
Featured

Expert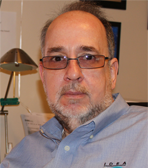 Edward R. Kundahl
@ideaman55
Visit website
| | | |
| --- | --- | --- |
| | Like this page? PLEASE +1 it! | |
Supporters: Thank you Sharon Galor of Toronto Salsa Lessons / Classes for your suggestions to make the newsletter look like the website and profile younger entrepreneurs like Jennifer Lopez and Sean Combs!