| | | | |
| --- | --- | --- | --- |
| | Like it? PLEASE +1 it! Thanks! | | |
Lesson #4: Good Enough Never Is
"Good enough never is," says Fields. "Set your standards so high that even the flaws are considered excellent."
Fields coined that phrase on a visit to one of her early stores. It was a
surprise
visit that none of the staff had been prepared for. Fields walked into the store to see a long line of customers waiting to purchase a huge batch of cookies that she immediately knew had been over baked. Fields was upset; she did not want those cookies to be sold, or for those customers to associate her name with over baked cookies. After all, Fields took great pride in her recipes.
But, instead of blaming the staff at that store, Fields turned the focus back on herself. "Maybe I had not taught the manger everything he needed to know to make the best cookies in the world," she says. With that, Fields approached the manager to figure out what was going on. "What do you think of these cookies?" Fields asked him. "He responded by saying, 'Oh, Debbi, they're good enough." Fields was upset and immediately threw out all of the cookies. "Good enough?" she said. "Good enough never is."
Fields now had a long line of hungry customers waiting to buy cookies that had just been tossed in the garbage. She went over to them and explained, one by one, what had happened. "We've over baked these cookies," she said, "and I want them to be perfect and whatever you are standing in line for, I will absolutely give them to you free plus I'll match for free if you will come back."
But why was Fields such a perfectionist when it came to her cookies? Why was she so adamant that her cookies were the best they could be? Fields knew that she was up against some fierce competition. "There is always competition," says Fields. "Whatever you do, there will be competition, and you have to decide how you're going to play. For me, I had to be the very best." Fields knew that if her cookies were not the best, she might as well have stopped then and there, followed her parents' advice, and given up. But that was something she was not prepared to do.
Fields made sure her cookies were fresh by implementing a two-hour sell time. After that, they became "cookie orphans" that were given away to charity. She also packed them as full as they could be with her secret ingredients. "I added so many
chocolate chips
to the batter that I knew I had added enough when they would no longer fit in," she says. "I had achieved chocolate nirvana. The same thing was true of butter. I took the product and added so much butter, to the point where the cookies started to spread out like pancakes."
Had she taken it too far? Perhaps, but if she had not, somebody else would have. "You've got to strive to be the best in whatever you do," says Fields.
Related Articles
Who Is Your Proud Family?
Three Marketing Lessons from Realtors
Entrepreneur – How Not To Have A Bad Employee?
The Gravity of Failure
What Does Your Gut Say?
Selling swimming pools is the same as selling what you sell
The Highest Leverage Investment in a Business is...
Getting Rich Is An Exact Science
Manage Fear of Failure
Losing The Deal - Yeah, It Does Happen To All Sales Professionals too!
Negotiation Tips…NOT from Washington
How A Game Of Rugby League Can Teach You To Make Your Online Business A Success.
Frustrated Network Marketer - Needs vs. Wants
Leadership Lessons Heard
Build Your Confidence-Make More Sales
Start A Consulting Business And Build A Client Base With Autoresponders
A Confused Prospect Does Not Buy
Cutting Out The Cancer In Sales/Management
Liven up eLearning course to engage learners with funny quiz
An Indexing Filing System Software Will Help Professors and Teachers with Paper Files

Free PDF Download
Debbi Fields Quotes
By Debbi Fields
Related Forum Posts
Dan Kennedy Marketing Methods
Re: Networking
Google Pagerank update inprogress
Using youtube disadvantages?
Re: Book Promo 201 - Preview Trailer
Share this article. Fund someone's dream.
Share this post and you'll help support entrepreneurs in Africa through our partnership with Kiva. Over
$50,000 raised
and counting -
Please keep sharing!
Learn more.
Featured Article
Increase Sales By Adopting Superman Or Superwoman Sales Beliefs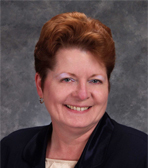 By
Leanne Hoagland-Smith
,
Chicago Sales Coach
| | | |
| --- | --- | --- |
| | Like this page? PLEASE +1 it! | |
Supporters: Thank you Sharon Galor of Toronto Salsa Lessons / Classes for your suggestions to make the newsletter look like the website and profile younger entrepreneurs like Jennifer Lopez and Sean Combs!