| | | | |
| --- | --- | --- | --- |
| | Like it? PLEASE +1 it! Thanks! | | |
Julie Aigner-Clark Articles
The Ultimate Mompreneur: Julie Aigner-Clark Gets Her Start
She never wanted to run her own business; she just wanted to be the best mom she knew how to be. But today, what began as a single children's educational video that she filmed in her basement with a friend's camera and her cat as a prop, has morphed into a billion dollar company that continues to be an industry leader. Julie Aigner-Clark might not have predicted her own success with her Baby Einstein series of videos, but she was certainly happy to roll with it. Today, mothers the world over know this entrepreneur's name, and love her for the intelligent videos she has brought to the market.
A Mighty Mother: Babies Fall In Love With Baby Einstein
"The first Baby Einstein video took off because it was a completely new concept," says Aigner-Clark. "It was an entirely new idea. No one else had videos for babies."
Lesson #1: Look To A Need That Is Right Under Your Nose
"Before Baby Einstein, I was an English major in college and after that I was a teacher in high school and left when I had my first baby," says Aigner-Clark. "At that time, there was nothing that existed that was fun educational videos for babies. That is when I realized that there was a need in the market place and best of all I was my own customer."
Lesson #2: Make The Best With What You Have
"I didn't have a video background, but my husband and I borrowed video equipment and started to shoot scenes on a tabletop in my basement," says Aigner-Clark. "I put a puppet on my hand and plopped my cat down in front of the camera. My husband and I used our home computer to edit our first video."
Lesson #3: Get Word Of Your Business Out There
"We didn't spend any money on marketing and advertising," recalls Aigner-Clark. So just how exactly did her basement operation become the billion dollar industry leader that it is today? What it all came down to, she says, was her ability to hit the streets and get people talking about her business.
Lesson #4: Every Entrepreneur Needs a Little Brand Aid
According to Clark, the secret to Baby Einstein's success has been "a good concept and a brilliant branding strategy."
Lesson #5: You Need Balance To Maintain A Business
"Honestly I felt and still feel guilty all the time," says Aigner-Clark. "Even now, I feel like I never give either my company or my kids enough attention. It's really a battle when you have your office in your home."
Creating a Billion Dollar Baby Empire: How Julie Aigner-Clark Achieved Success
"There was nothing on the market that I felt was any good, so I decided to make something myself." That was Aigner-Clark's reasoning for starting her now wildly successful series of children's educational videos, Baby Einstein. While it might be a simple logic, her formula for success was far from it. How did this stay at home mom become a household name with families across America?
Julie Aigner-Clark Quotes
Julie Aigner-Clark Quotes
Share this article. Fund someone's dream.
Share this post and you'll help support entrepreneurs in Africa through our partnership with Kiva. Over
$50,000 raised
and counting -
Please keep sharing!
Learn more.
Featured Article
Crazy Christmas Sales Can Make Or Break Your Small Retail Business Growth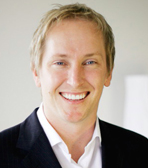 By
Casey Gollan
,
Melbourne Business Coaching
| | | |
| --- | --- | --- |
| | Like this page? PLEASE +1 it! | |
Supporters: Thank you Sharon Galor of Toronto Salsa Lessons / Classes for your suggestions to make the newsletter look like the website and profile younger entrepreneurs like Jennifer Lopez and Sean Combs!