| | | | |
| --- | --- | --- | --- |
| | Like it? PLEASE +1 it! Thanks! | | |
A Star Is Porn: How Jameson Rose From Rags To Riches
"When I started my career, my intention was to become the best. I had big plans and a lot of determination," says Jameson, "but sometimes even I think this is beyond what I could have ever dreamed." Jameson might not have been able to predict her success, but she was able to achieve it nevertheless. How did this woman who was the victim of abuse at the hands of others and drugs, become one of the most popular
adult entertainment
stars in history?
Determination: "I've always been driven to succeed at something that hasn't always been accepted by the American public," says Jameson. "So I think I chose the right profession." She might have been beaten down as a child, but Jameson was determined to make something of her life. "I just want to be the best person I can be," she says. "That's the most important thing to me, that when I lay my head down at night, I feel like I bettered myself that day."
Planning: If Jameson has her way, she will continue to reign as the world's biggest
porn star
without ever having to film another adult video in her life. From shooting enough footage to last ten years to hiring new
actresses
to fill her shoes, Jameson has looked to the long term to make sure her company is not only around but still thriving.
Internet: ClubJenna.com is not just a website with adult pictures. Members to Jameson's online community have access to everything from stock tips to videos to live webcam
chats
with Jameson herself. She grasped the powers of the Internet early on and utilized it to her fullest advantage.
Force: When Jameson first stepped onto the scene, things were a lot different than they are now. Few
porn stars
ran their own companies, let alone women. Jameson had to fight the
stereotypes
of being incapable of acting as CEO as both a porn star and a woman. But fight she did and she has changed the entire industry along the way. "That's the kind of thing that I strive for," says Jameson. "It's not really about how much
money
I have in the bank. It's about whether or not I've left my mark. And I feel like I have."
Branding: "A lot of people just see this sex symbol, but I'm a pretty normal person and you'll find that out in the members' area of Club Jenna," says Jameson. "I'm honestly just like the girl next door - well, the girl next door gone bad." Portraying herself as the girl next door has been part of Jameson's successful branding strategy, one that broadens her appeal to both men and women, and propels her into the mainstream.
She might not have chosen a typical career path, but Jameson has no doubt managed to survive a troubled childhood to become the
millionaire
entrepreneur that she is today. And, she has enjoyed the ride: "I love what I do for a living."
Related Articles
Lesson #5: Build A Brand With Mainstream Appeal
Lesson #1: Do Not Let Where You Have Been Determine Where You Are Going
Lesson #2: Get Your Work Working Without You
Lesson #4: Fight To Find Your Place In The Field
Porn Star Turned Entrepreneur: Club Jenna Takes Off
Lesson #3: Create A Website That Will Keep Them Coming Back
The Queen of Porn: The Early Years of Jenna Jameson
MLM rags to riches in a downward economy
From Rags to Riches with Online Self Employed Business Opportunities
Office Porn Could Get You Fired
WallStreet.com Up For Auction: Is Money Worth More Than Sex?
Why You Don't Have To Be A Genius To Be Successful In Internet Marketing?
Women Entrepreneurs on Their Rags to Riches Journey
A Man of Firsts: How Johnson Achieved Success
The Three Stars of I Ching Astrology
Japanese Trojan blackmails porn surfers
From Trucker to Transport Legend: How One Entrepreneur Rose From His Humble Beginnings
Jenna Jameson Quotes
Abject Executive Poverty
'17 Cents and a Dream' – My Favorite Horatio Alger Story

Free PDF Download
Jenna Jameson Quotes
By Jenna Jameson
Related Forum Posts
Re: What would you like to see be invented?
Wikis vs websites
Re: October 2011 Top 48 Home Based Business Experts to Follow on
Re: Will Politics Help Or Harm Your Business?
Delivering True Value
Share this article. Fund someone's dream.
Share this post and you'll help support entrepreneurs in Africa through our partnership with Kiva. Over
$50,000 raised
and counting -
Please keep sharing!
Learn more.
Featured Article
Is Social Media Marketing Living up to the Hype?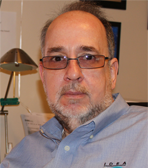 By
Edward R. Kundahl
,
Allentown Search Marketing Expert
| | | |
| --- | --- | --- |
| | Like this page? PLEASE +1 it! | |
Supporters: Thank you Sharon Galor of Toronto Salsa Lessons / Classes for your suggestions to make the newsletter look like the website and profile younger entrepreneurs like Jennifer Lopez and Sean Combs!