| | | | |
| --- | --- | --- | --- |
| | Like it? PLEASE +1 it! Thanks! | | |
Lesson #3: Make Your Product As Personal As Possible
Jenny Craig's success did not lie just in the fact that the program combined athletic activity with its own prepared foods. Craig had a secret that kept customers coming back for more. If all her years in the industry had taught her one thing, it was this: the road to
weight loss
was a difficult one and people needed all the support they could get along the way. To that end, Craig made it her number one priority to engage her clients, making the program as interactive and supportive as possible to keep them motivated and paying!
When Craig first launched her own business, she decided to implement twice-weekly meetings between clients and counselors. Counselors would monitor the progress of each and every individual client, advise them accordingly, and of course, sell them
prepared foods
from Jenny's Cuisine. This way, not only did clients feel accountable to someone, but they were also more motivated and encouraged by the belief that their regimen was being tailored specifically for them. From Craig herself to the
counselor
they met with, many clients felt for the first time that there was finally someone who cared about them and their progress.
Craig's strategy was to engage her customers and make the program as personal as possible. In addition to the individual meetings clients would have with a certified counselor, they would also take part in supportive group meetings. Here, clients would attend classes where they were given lessons on everything from how to eat out without ruining their progress thus far, how to
diet
as a team, and how to assert themselves. Craig made sure that her clients never felt alone in their mission to lose weight.
Added to the individual and
group support sessions
were video programs in 1989. Videos on related topics could be watched in counseling classes. Not only was this meant to ensure consistency in Jenny Craig centres across the board, but it also helped to stimulate discussion amongst the clients and create a more interactive dialogue.
Craig's attempt to create as personal and participatory a program as possible continued in 1997, when the company restructured its program. Instead of lengthy workbooks and rigid menu plans, Craig introduced the ABC Program, which consisted of a short, interactive pocketbook guide and flexible menu options. Clients could now choose their food from an A, B, or C category, instead of having to count calories. As Craig said, "Life should be enjoyed, not wasted counting fat grams and calories."
Craig understood the challenges that people trying to lose weight faced not only from her years in the industry, but from her own personal experience. She knew people needed support, motivation, and guidance along the way and that is what she sought to give them. Today, Jenny Craig continues that tradition by providing a support message board for clients on its website, as well as establishing a Jenny care line, a 24 hours a day support line for clients to call whenever they need.
Related Articles
Eat Your Own Dog Food
The Gravity of Failure
Who Is Your Proud Family?
Now You Can Have a Great Biz Plan With Ease
Selling swimming pools is the same as selling what you sell
Leadership Lessons Heard
Three Marketing Lessons from Realtors
A Confused Prospect Does Not Buy
Entrepreneur – How Not To Have A Bad Employee?
What Does Your Gut Say?
Resiliency Lessons From The Chilean Mine Triumph
LESSONS FROM THE ROYAL WEDDING
Are Leaders Born Or Are They Made?
Sales Training London Pyrrhic Victories Ben Franklin said
The Highest Leverage Investment in a Business is...
Getting Rich Is An Exact Science
How to price for optimum profit - 5 steps
Manage Fear of Failure
Personal Branding Lessons From Justin Bieber
Persistence and Success

Free PDF Download
Jenny Craig Program
By Jenny Craig
Related Forum Posts
Re: Quote of the Day - "The only people witho
Dan Kennedy Marketing Methods
Re: What Do You Outsource Mostly?
Re: Twitter vs Facebook
Show the Benefits
Share this article. Fund someone's dream.
Share this post and you'll help support entrepreneurs in Africa through our partnership with Kiva. Over
$50,000 raised
and counting -
Please keep sharing!
Learn more.
Featured

Expert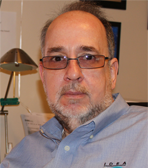 Edward R. Kundahl
@ideaman55
Visit website
| | | |
| --- | --- | --- |
| | Like this page? PLEASE +1 it! | |
Supporters: Thank you Sharon Galor of Toronto Salsa Lessons / Classes for your suggestions to make the newsletter look like the website and profile younger entrepreneurs like Jennifer Lopez and Sean Combs!