No More Clowning Around: Cirque du Soleil is Formed
---
Free PDF Download
Guy Laliberté Quotes - By Guy Laliberte
---
In 1984, just before the 450th anniversary of Canada's discovery by Jacques Cartier, Laliberté went to the government of Quebec with a proposal. He wanted to stage a large-scale street show in celebration of the event. He might have had hair down to his waste but Laliberté managed to land the contract. He was ecstatic at the opportunity to take his operations to a wider audience, but it would not be without its troubles.
"We had every problem starting a big top could have," says Laliberté. "The
tent
fell down on the first day. We had problems getting people into the shows. It was only with the
courage
and
arrogance
of youth that we survived."
The newly formed troupe was called Cirque du Soleil because, says Laliberté, "The
sun
stands for energy and youth, which is what I thought the
circus
should be about." Although their first show only made a small profit and the crowds were smaller than expected, the group kept on. Over the next three years, they toured thirteen cities in all of Quebec, Toronto, and Vancouver.
Although their Canadian success was growing steadily, Laliberté had visions of going global. In 1987, Laliberté decided to risk everything to perform at the Los Angeles Arts Festival. Booked as the opening act, the performance was going to be watched by many big names, including high-profile Hollywood celebrities. "It was live or die in L.A.," says Laliberté. "And we bet everything on one night." Laliberté's gamble paid off. "By the end of the show, standing ovations," he says. "The day after, tickets were selling like crazy."
Now that the group had enough money to return to Canada – and then some – they went home to discuss their future. Some members of Cirque wanted to keep the company the same size and take time off to create a new show. Laliberté, however, wanted to keep the momentum going. Taking another risk, he decided to keep the old show touring, but to use the
profits
to create a new one.
The gamble worked. By the end of 1987, Cirque had more than $1.5 million in profits thanks to shows in Santa Monica and San Diego. In 1990, Cirque took its "Nouvelle Expérience" show to Europe. Two years later, another show was premiering in Japan. In 1993, Laliberté signed a ten year contract with a Las Vegas hotel to present the Cirque production, "Mystère."
In 2001, Laliberté bought out a business partner to become a 95 percent
shareholder
in the company. Since then, Cirque has produced 20 different shows, 14 of which are still running today, and which over 50 million people have watched so far. The $100 ticket prices have not deterred anyone.
In 2004, Laliberté received the Order of Canada, the country's highest distinction, and was recognized by Time Magazine as one of the 100 most influential people in the world. Laliberté continues to reinvest 40 percent of Cirque's
earnings
into
research and development
for new shows, believing that his company still has a long future ahead of it.
Related Articles
Lesson #4: Keep Your Finger On The Pulse Of The Outside World
Lesson #2: Prosper From People And Passion
From Busker To Billionaire: How Guy Laliberté Achieved Success
Lesson #1: You Are Only As Good As Where You Work
Lesson #5: Think Of It As A Game Of Poker
The Circus Kid: Guy Laliberté Is Born
Lesson #3: Risk Yesterday's Success for Tomorrow's Promise
Adjusting Your World
Pioneers, Migrants and Sellers – How Hiring Managers keep getting it wrong
Insightpreneurs and Differencemakers - leaders of our new world
Lifestyle Investing: "Compound Time" Like Compound Interest?
Spin and Story, two different things entirely
Igniting the Creative Spark at the Cirque du Soleil
Hugh Hefner Birthday
Want more sales? Who doesn't? Have you considered introducing new products or services to demonstrate that you are truly listening to your loyal customers?
10 Richest Canadian Billionaires - Find Out How They Got So Rich
The
Here is A Quick Way For New Managers To Be Successful By Sharing Information
Branding Your Business
Goal Setting and Creating Well Formed Outcomes
Free PDF Download
Guy Laliberté Quotes - By Guy Laliberte
Related Forum Posts
Top 50 Entrepreneurs Ever!
Share this article. Fund someone's dream.
Share this post and you'll help support entrepreneurs in Africa through our partnership with Kiva. Over
$50,000 raised
and counting -
Please keep sharing!
Learn more.
Featured

Expert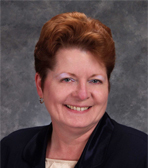 Leanne Hoagland-Smith
@coachlee
Visit website
| | | |
| --- | --- | --- |
| | Like this page? PLEASE +1 it! | |
Newsletter

Get advice & tips from famous business
owners, new articles by entrepreneur
experts, my latest website updates, &
special sneak peaks at what's to come!
Suggestions
Email us
your ideas on how to make our
website more valuable! Thank you Sharon
from
Toronto Salsa Lessons / Classes
for
your suggestions to make the newsletter
look like the website and profile younger
entrepreneurs like Jennifer Lopez.