| | | | |
| --- | --- | --- | --- |
| | Like it? PLEASE +1 it! Thanks! | | |
Lesson #1: Go In Search of Inexperience
Eastman was a hard worker at the Rochester Savings Bank. He was meticulous in his record-keeping and never missed a day, despite staying awake at nights to work on his photographic dry plates. So, when he was passed over for a promotion in
favour
of one of the bank executive's relatives, he was outraged. If his work was not going to be recognized, then he did not want to be doing it any longer.
Eastman quit his job at the bank, vowing to his bosses, "I will succeed!" Meanwhile, his co-workers and bosses alike were shocked that he would leave his lucrative banking job to pursue photography. Asking him to return, one of the bankers even wrote Eastman a letter that read: "What a foolish thing to do, to pursue this will-of-a-wisp, when you have such a promising career as a banker."
He had not graduated from high school, let alone obtained a college degree. He had not even been involved with
photography
for more than a few months. Yet here was Eastman, determined to make a success out of his newest
passion
– the camera.
Eastman was living proof that experience is no deciding factor for success. In fact, it was his very lack of experience that propelled him forward, that gave him the optimism and hope that something better was possible.
What Eastman lacked in formal experience he made up for with dogged persistence and hard work. While working as an errand boy, he would spend his evenings pouring over accounting books in the hopes of getting a job that paid more than his then salary of $3 a week. His strategy worked, so he continued to do the same thing while working at the bank: using his evenings to learn more about whatever it was he needed to succeed.
Eastman knew that he did not need to be an insider in order to innovate. He did not need to be a college graduate in order to build a successful company. And, he did not need to know anything about cameras to first know that it was his passion.
It was the attitude of going in search of fellow inexperienced people that helped take Eastman's company to the top. He did not want people that had been in business for 20 years to join him. He wanted the inexperienced, the hungry. He wanted people like him, who were self-taught and inspired to work because they were ambitious.
Along those lines, Eastman first hired Henry Reichenbach, a science student at the University of Rochester. Although not self-taught, Reichenbach had no prior experience with cameras. "We have a young
chemist
who devotes his time entirely to experiments and we hope he will strike the right
emulsion
sooner or later," said Eastman of his new hire. "He knows nothing about photography, which is all the better."
Much like you did not have to be a skilled photographer to use Eastman's Kodak camera, neither did you have to be a model student or experienced business person to work for him. Eastman was inexperienced and he went in search of the same on the road to success.
Related Articles
Fast Food Fury: How DeLuca Created a Franchising Phenomenon
Who Is Your Proud Family?
SEO Myths
Demise of the Yellow Pages
How to Dominate Keyword Search Using Google Keyword Search Tool
Three Marketing Lessons from Realtors
Lesson #2: High Hopes Help Hold You Up
Three New Internet Marketing Trends You Must Know
The Gravity of Failure
Entrepreneur – How Not To Have A Bad Employee?
4 Rules for Excellent Landing Page Experience
What Does Your Gut Say?
Right and Wrong of PR Pitches
Selling swimming pools is the same as selling what you sell
The Highest Leverage Investment in a Business is...
Getting Rich Is An Exact Science
Manage Fear of Failure
Losing The Deal - Yeah, It Does Happen To All Sales Professionals too!
Inside Intel: Success Factors of a Company that Inspired an Industry
It's The Way That You Say It That Makes The Difference

Free PDF Download
George Eastman Quotes
By George Eastman
Related Forum Posts
Re: SES Toronto Next Week
What Do You Want To Be Taught?
Re: Search Engine Tips and Ideas - Share Yours
Amazed!
Dan Kennedy Marketing Methods
Share this article. Fund someone's dream.
Share this post and you'll help support entrepreneurs in Africa through our partnership with Kiva. Over
$50,000 raised
and counting -
Please keep sharing!
Learn more.
Featured Video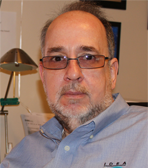 Expert author video by:
Edward R. Kundahl
,
Allentown Search Marketing Expert
| | | |
| --- | --- | --- |
| | Like this page? PLEASE +1 it! | |
Supporters: Thank you Sharon Galor of Toronto Salsa Lessons / Classes for your suggestions to make the newsletter look like the website and profile younger entrepreneurs like Jennifer Lopez and Sean Combs!