| | | | |
| --- | --- | --- | --- |
| | Like it? PLEASE +1 it! Thanks! | | |
Lesson #2: What's in a Name? Everything!
When Eastman first began to think about a name for his company, others kept saying to him that he was putting too much energy and effort into it. He was wasting his time, they told him. After all, it was just a name.
But to Eastman, it was more than just a name. The letters or words he assigned to his product would be associated with it – and with him – for years to come. As such, he wanted the name to be worthy. It was more than that though; Eastman wanted to choose something that was memorable, something that would stick in the minds of people who heard it long after they did so.
"A trademark should be short, vigorous, incapable of being misspelled," said Eastman. "It must mean nothing. If the name has no dictionary definition, it must be associated only with your product."
Eastman finally decided on Kodak. "I devised the name myself," he said. "The letter 'K' has been a favorite with me – it seems a strong, incisive sort of letter. It became a question of trying out a great number of combinations of letters that made words starting and ending with 'K'. The word 'Kodak' is the result."
In 1888, when Eastman went to register his company as a trademark name at the British Patent Office, he expanded on his thought process: "This is not a foreign name or word; it was constructed by me to serve a definite purpose. It has the following merits as a trade-mark word: first it is short; second, it is not capable of mispronunciation; third, it does not resemble anything in the art and cannot be associated with anything in the art."
The Kodak name has stood the test of time, and today is associated with all things photography. But Eastman also knew that as important as a name was, it would take more than that to build a strong brand for his company.
Eastman was a strong believer in the power of advertising. He designed all of the company's early ads and placed them in all of the leading newspapers and periodicals. He was the first to coin the slogan, "You press the button, we do the rest." In less than one year, it had already become a well-known phrase. He also designed the now-famous yellow Kodak banner, placing it on everything from billboards to store displays.
Eastman also knew how to take advantage of the moment. At world expositions, Kodak would always take a space and fill it with the "Kodak Girl." While her clothes and the camera she carried changed from year to year, the idea behind the promotion never did. In 1897, Eastman also created a sparkling Kodak electric sign that hung on London's Trafalgar Square.
A name was never just a name to Eastman. Rather, it was the opportunity to communicate his brand to a wide audience. He was not about to let that opportunity pass him by.
Related Articles
For Good SEO You Must Go Back To Basics
Powerful Relationship Selling
Getting to your North Pole
Who Is Your Proud Family?
Three Marketing Lessons from Realtors
The Gravity of Failure
Entrepreneur – How Not To Have A Bad Employee?
What Does Your Gut Say?
Attitude always win over knowledge
Selling swimming pools is the same as selling what you sell
The Highest Leverage Investment in a Business is...
Getting Rich Is An Exact Science
What's So Little About the Small Business Government Loan In Canada ! SBL Guaranteed Financing
Manage Fear of Failure
Losing The Deal - Yeah, It Does Happen To All Sales Professionals too!
Considering Canadian equipment leasing ? What Leasing Companies Offer The Best Equipment financing
Canadian ABL Lending - True Success In Banking and An Asset Financing Loan
Business To Business Financing And Financial Factoring – Whats It It For Me?
End Your Canadian Franchise Lending Worries – Financing & Funding Lenders & Solutions For You !
What Type Of Start Up Business Financing Loans Are Available For A Canadian Company ? Startup Loan Info

Free PDF Download
George Eastman Quotes
By George Eastman
Related Forum Posts
Re: Hello from a San Diego-based marketer
Re: New, young entrepreneur
Re: Hello
Re: Hello guys Newbie
Dan Kennedy Marketing Methods
Share this article. Fund someone's dream.
Share this post and you'll help support entrepreneurs in Africa through our partnership with Kiva. Over
$50,000 raised
and counting -
Please keep sharing!
Learn more.
Featured

Expert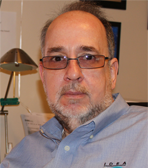 Edward R. Kundahl
@ideaman55
Visit website
| | | |
| --- | --- | --- |
| | Like this page? PLEASE +1 it! | |
Supporters: Thank you Sharon Galor of Toronto Salsa Lessons / Classes for your suggestions to make the newsletter look like the website and profile younger entrepreneurs like Jennifer Lopez and Sean Combs!