| | | | |
| --- | --- | --- | --- |
| | Like it? PLEASE +1 it! Thanks! | | |
Lesson #5: The Tough Times Are Never Too Tough to Handle
Eastman was dedicated to his work. Indeed, with no wife or children to ever go home to, the Kodak family was the only one he had ever known. So, when his right hand man wanted to spend more time with his own children, Eastman grew frustrated. And, it would set off a string of events that would challenge both the Kodak company and Eastman's dedication to it.
Henry Reichenbach was a superior chemist, one who Eastman had become heavily dependent on for the success of his products. But with a wife and four young children waiting for him at home every night, Reichenbach began to get fed up with the long hours and increasing workload that Eastman was imposing on him.
In 1891, Reichenbach had reached his limit. He got together with a few others Kodak chemists and together, they began developing plans to start their own imaging company. When Eastman got wind of the plans, however, he took immediate action. He was never one to be upstaged by anyone, and thus fired all of the chemists involved before they had the chance to quit.
As personally satisfying as the move might have been for Eastman, however, it proved to be professionally devastating. Almost immediately, the company's products began to suffer. Customers were complaining about the poor quality of Kodak's film. Both the company's sales and
reputation
were taking a hard hit.
After months of the same problems, Eastman decided to actually close down the film production branch of Kodak. He could not solve the problems and could not afford to keep things as they were. To make matters worse, an economic depression swept the country in 1893 and Eastman, along with most other entrepreneurs, fell into deep debt.
For months still, no film was ever shipped from Kodak. Things got so bad that a British bank threatened to foreclose on a loan to Kodak's plant in England. When the plant's director asked Eastman for money, he received this letter: "We shall have all that we can do to take care of our own finances. It is extremely unlikely that we will be able to lend you any money. I write this to you so that you will not count on it…Yours truly, George Eastman, Treasurer."
As time passed and little changed, Eastman was forced to fire many of his workers. His own health started to deteriorate as he began to worry about the fate of his company. Once, Eastman even joked about starting a new praying department to get things back on track.
1893 was the year everything finally turned around. Eastman hired William Stuber, a famous photographer who made his own dry plates. Stuber set out to create new film for Kodak and, after months of working in complete secrecy, he had it. The new film was better than anything on the market. It was so good that movie production companies even began using it to film. Soon, movie film had become Eastman's biggest seller.
With that, Kodak had made its comeback. Its
profits
began to soar, as did Eastman's own net worth. It would not be long before Eastman would become the sixth richest man in the U.S. He had refused to give up in the face of trouble, and it paid off in the end.
Related Articles
A Tough Economy Can be Good for Your Career
Stopping Workplace Drama: Navigating Tough Conversations (Tip #70)
Making Money in an Economic Downturn
Crisis, What Crisis?
The Entrepreneurial Author: Surviving Tough Economic Times By Jay Conrad Levinson and David L Hancock Foreward by Rick Frishman
How to Cut the Tail Off of a Dog - Making Tough Decisions
Dealing with the Tough Financial Times
When Business Runs Dry...It's The Time To Turn On The Tap! How to Survive The Hard Times.
Extra Work Should Be a Welcome Opportunity
We Can Do This
Lessons Learned in Tough Times
Leadership Styles - 3 Key Lessons From the Hard Man Who Found His Heart
Downturns and Guerrillas
Leadership: Now More than Ever!
Is My Boss an Idiot? Clues you may have an IDIOT for a boss...
Leadership & Courage
6 Tips To Thrive In A Down Economy
Successful Entrepreneurs - 3 Must Have Characteristics
Profitable Online Business Ideas and the Recession Part 2
Tough Decisions... it's not about pleasing everyone!

Free PDF Download
George Eastman Quotes
By George Eastman
Related Forum Posts
Re: What I'm reading this weekend - Nov 5, 2010
Re: Quote of the Day - ?"Just because you come up against a wall
Re: Kevin. What happened to all others moderators?
Dramatized the product
Re: Obama Wants Social Security for Illegals
Share this article. Fund someone's dream.
Share this post and you'll help support entrepreneurs in Africa through our partnership with Kiva. Over
$50,000 raised
and counting -
Please keep sharing!
Learn more.
Featured Article
Are You Brand Worthy Four Simple Questions to assess your brand ability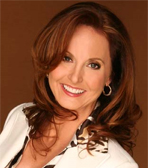 By
Kim Castle
,
Business Brand Creation
| | | |
| --- | --- | --- |
| | Like this page? PLEASE +1 it! | |
Supporters: Thank you Sharon Galor of Toronto Salsa Lessons / Classes for your suggestions to make the newsletter look like the website and profile younger entrepreneurs like Jennifer Lopez and Sean Combs!