| | | | |
| --- | --- | --- | --- |
| | Like it? PLEASE +1 it! Thanks! | | |
The Dawn of Pokemon: Tajiri Launches His Game
Tajiri was no stranger to video games. In the early 1980s, he had won a contest sponsored by Sega that involved making a video game. With his "Game Freak" colleagues, Tajiri had also created his first video game, Quinty, which was published by Namco. But in 1991, Tajiri discovered something that he thought was revolutionary: the Game Boy. When he saw two boys playing a game together, connecting their Game Boys by a link cable, Tajiri immediately began to think of the possibilities. "I saw Game Boy when it was first released," says Tajiri. "The idea for Pokémon clicked in my mind. The basic idea for Pokemon seemed a good fit for Game Boy."
His
first thought
was what if
insects
could crawl through that cable? What if kids could catch and collect insects, and then trade them via the cable? "The communication aspect of Game Boy - it was a profound image to me," says Tajiri. "It has a communication cable. In Tetris, its first game, the cable transmitted information about moving blocks. That cable really got me interested. I thought of actual
living organisms
moving back and forth across the cable."
Tajiri began designing the game, and was even able to get some initial funding from a game design studio called Creatures. Tajiri created his own development company, naming it Game Freak after his magazine.
Tajiri then approached Nintendo with his initial concept. The company was hesitant largely because Tajiri's game was so far removed from what the company, and what it thought its customers were used to. Still, Nintendo executives decided to take a chance on the young game designer.
Tajiri went to work for Nintendo. It would take him six years to come up with a finished product – the longest for a project in Nintendo's history. But, after those six years of hard work, Pokemon was ready to hit Japanese shelves. And, as it turns out, all of the hard work was worth it. With almost no marketing or publicity, eight million copies of Pokemon were sold.
The success of the
video game
convinced executives to go for gold and try their luck overseas. Despite doubts, Pokemon proved equally as successful in the U.S and spawned an empire both in Japan and abroad. The video game was followed by a slew of other related video games, a TV series, movies, comic books, trading cards, and a vast amount of other merchandising. In the U.S., Pokemon.com remains the most popular online destination for kids under 12 years old.
Ten years after its initial success, Pokemon remains one of the most successful brands in the world. Tajiri continues to work at Game Freak, although he has branched away from the Pokemon series. His most recent project was a Game Boy Advance game called Screw Breaker, or Drill Dozer outside of Japan.
Today, Tajiri remains on the list of the world's top game developers, and children the world over continue to be thankful for what started out as nothing more than Tajiri's youthful obsession with bugs.
Related Articles
Lesson #5: It is all in How You Hook Them
The Power of Pokemon: How Tajiri Took the Bugs Out of Success
Lesson #2: Be Able to Say "I did it My Way"
Lesson #3: Success Is the Never-Ending Search for Better
Lesson #4: Tread Carefully Into New Waters
The Bug Boy: The Early Years of Pokemon's Satoshi Tajiri
Lesson #1: Find Inspiration in your Outside Interests
Satoshi Tajiri Quotes
7 Keys to Market Launch Success
Changing the Game
30 Seconds can make you a lot of Dollars
Why Home Online Business Pre-Launches are Dangerous
3 Marketing Habits You MUST Cultivate for Biz Success
Keep Your Eye on the Revenue
Does Your Website Induce Seizures
Business in 2009 - Do you really need to be a Fortune Teller
5 Reasons Why You Should Do a Product Launch That Have Nothing To Do With Selling That Product
3 Mistakes Conscious Entrepreneurs Make When Launching a Product or Program
Successful Product Launching
3 Steps to Crafting Your 2012 Marketing Plan

Free PDF Download
Satoshi Tajiri Quotes
By Satoshi Tajiri
Related Forum Posts
The Game Inventor's Guidebook
Re: I will be away
Re: What are some fun games for small business owners?
Book: Secrets of Six Figure Women
My reading log
Share this article. Fund someone's dream.
Share this post and you'll help support entrepreneurs in Africa through our partnership with Kiva. Over
$50,000 raised
and counting -
Please keep sharing!
Learn more.
Featured Article
Business Coach Explains To You How Build Solid Business Foundations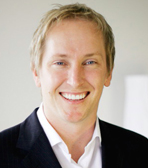 By
Casey Gollan
,
Melbourne Business Coaching
| | | |
| --- | --- | --- |
| | Like this page? PLEASE +1 it! | |
Supporters: Thank you Sharon Galor of Toronto Salsa Lessons / Classes for your suggestions to make the newsletter look like the website and profile younger entrepreneurs like Jennifer Lopez and Sean Combs!