| | | | |
| --- | --- | --- | --- |
| | Like it? PLEASE +1 it! Thanks! | | |
Reaching New Horizons: Southwest Airlines Takes Off
With his own legal experience and his partner's business acumen, Kelleher was convinced the two of them could see their business lift off. What was their idea? They wanted to create a no-frills airline, and one that would be exempt from the restraints of federal price regulations. By refusing to cross state borders, and operating flights only within the state of Texas, they were able to do so. Kelleher's new Southwest Airlines offered drastically reduced fares and quickly became a hit with passengers.
But before Kelleher was able to even get his business off the ground, he had to overcome a barrage of legal challenges. In choosing to
fly
intrastate, Kelleher had found a legal loophole. Other airlines realized the company's potential for success and fought hard to keep Southwest from ever being able to fly. Texas International, Braniff, and Continental Airlines all took Kelleher to court. In the end, however, after arguing over 30 cases, Kelleher prevailed. With that, in 1971, Southwest could finally take to the skies.
In the beginning, Southwest had just four planes and 70 employees. All of the
legal battles
had left the company in a struggling state, forcing Kelleher to make a decision: he could either sell one of the planes or lay off some of his employees. He chose to sell off the plane. In return, Kelleher asked his employees to cut gate
turnaround times
from 55 to just 15 minutes. They obliged, and Southwest was on its way to developing one of the friendliest management/labour relationships in the industry.
It was not long before Southwest began making a name for itself. It could offer
cheap fares
because it did not have to follow the ticket prices mandated by the Civil Aeronautics Board. It also eliminated unnecessary services, focused on providing the bare essentials, and avoided the hub-and-spoke routing of the other airlines, choosing instead to offer direct point-to-point flights. On top of that, however, Kelleher made sure that Southwest offered personality. For instance, instead of the usual in-flight travel announcements of the other airlines, Southwest employees would often do such things as sing their messages to the tune of popular theme songs.
Despite all of the legal and financial difficulties that plagued the
airline
when it was first conceived, Kelleher's vision had been realized. Today, Southwest is consistently named one of the top five Most Admired Corporations in America by Fortune magazine, which also calls Kelleher perhaps the best CEO in America. It has never experienced an in-flight fatality and continues to enjoy growing success. Southwest is also the only airline to have over 30 consecutive years of profit, despite the terrorist attacks of September 11, 2001, which threatened the rest of the industry.
In 2001, Kelleher resigned as CEO and president of Southwest, thanks in large part to a personal battle with prostate cancer – something Kelleher called "a temporary setback." On July 19, 2007, Kelleher announced that he would step down as Chairman and board member in May 2008, although he would continue to work for the company on a full-time basis until 2013.
Related Articles
Lesson #5: You Have to Fight to Keep on Flying
Zero Gravity Business - Southwest Airlines
Sales are Up and Mediocrity is Up Too
Lesson #1: Employees are the Engine of Your Company
Flying High: How Kelleher Took Southwest to the Top
Lesson #2: Customer Satisfaction is Your Secret Weapon
Satisfaction and Success
Today's remark - 5 ripples
Finding Purpose behind buying a business.
2.5 Ways to Improve Small Business Customer Service
Hiring and Promoting Emotional Intelligence
How Employees Are Your Greatest Asset in Building Loyal Customers
Airline Stocks are Rallying Ahead of the Festive Season
Pee Tweet
Do We Really Need a Mission Statement?
Leading companies "mining" workforce for emotional intelligence
Herb Kelleher Quotes
High Performance
Business Ideas - 3 Lessons from Herb Kelleher (Southwest Airlines)
Business By Belief

Free PDF Download
Herb Kelleher Quotes
By Herb Kelleher
Related Forum Posts
Building credit
Re: 10 Brands to Disappear, 2013
One company/person's disaster is an author's goldmine...
Re: The Best Method for Online Marketing
Re: One company/person's disaster is an author's goldmine...
Share this article. Fund someone's dream.
Share this post and you'll help support entrepreneurs in Africa through our partnership with Kiva. Over
$50,000 raised
and counting -
Please keep sharing!
Learn more.
Featured

Expert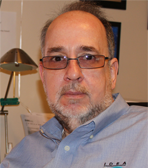 Edward R. Kundahl
@ideaman55
Visit website
| | | |
| --- | --- | --- |
| | Like this page? PLEASE +1 it! | |
Supporters: Thank you Sharon Galor of Toronto Salsa Lessons / Classes for your suggestions to make the newsletter look like the website and profile younger entrepreneurs like Jennifer Lopez and Sean Combs!