| | | | |
| --- | --- | --- | --- |
| | Like it? PLEASE +1 it! Thanks! | | |
Lesson #1: Keep Your Workers Front of Mind
"The people in the front lines are my customers," says Orfalea. "I need to keep them happy. And, the best way to take care of your customers is to take care of your workers."
Orfalea could never master the art of reading and writing. "I'm lucky, I can't read well, and I'm not mechanically inclined," he says. "So I know anybody else could do any particular task better than I can." But he did not let that stand in the way of his success. Instead, he chose to focus on what he did know – not books, but people.
"You need to first understand what their needs are," he says. "You have to empathize and understand what their problems are. You might not be able to solve everybody's problems, but you have to at least be able to understand them."
Orfalea made it his top priority to ensure a satisfying work environment for his staff, one where they would enjoy coming to work each and every day. "The people in the middle are my employees, and if they're not aligned to those customers, then it is my
job
to make them aligned," he says. "A lot of times middle managers take their eyes off the ball, which is to take care of their customers and workers."
Orfalea never believed much in corporate policies, but he did make the rare exception. "I battled very hard for daycare, orthodontics coverage for our company. I battled pretty hard for twelve weeks off for our workers after pregnancy, childcare leave," he says. "I always believe that a corporation's first responsibility is to its workers." Orfalea also implemented generous incentive programs.
Fortune magazine has consistently rated Kinko's one of the best places to work in the U.S., and that is for a reason. Orfalea has made it his priority to ensure his workers were taken care of, both financially and in terms of their job satisfaction. To that end, he also strove to ensure a close knit community, one where managers knew what it was to look after their people.
"I'll tell you what my biggest challenge at Kinko's was," says Orfalea. "When we had two and three workers in the store, the manager knew everything about everything. Now you have forty or fifty workers. Now you want the manager to know about people, not about things. So, as an organization evolves and grows, managers need to have good people skills more than good technical skills."
Even if one of his staff members was having problems at home, Orfalea wanted to make it his business. "When you are dealing with employees, you are dealing with a total person - the whole enchilada of the worker," he says. "A worker might have a problem with her husband, but you've still got to get a smile on her face. That's your problem. When workers have mood problems because they've got baggage, that's your problem."
Orfalea never believed in separating home life and personal needs from a person's work life. Even something as small as having trouble catching the bus to work could lead to serious motivational problems, he believed. That is why Orfalea encourages everyone in his company – from managers to retail staff – to send him ideas for improvements by voicemail.
"These great guys who ran corporate businesses in New York…they'd ask me what our greatest competitive advantage was with Kinko's, and I said it was a spark in our workers' eyes," says Orfalea. "And they didn't realize that."
Related Articles
Will You Let Little Things Get in Your Way?
Young Boss, Older Worker
How to change a habit
Bad Co-workers: How they can be Beneficial to Your Development (Tip #6)
Lesson #5: "Hard times are an opportunity for growth"
How to be An Effective Leader in a Virtual Team
Bad Co Workers: Working with Someone You Don't Like (Tip #32)
Who Is Your Proud Family?
Business Ethics Lesson From An Unlikely Individual
Monkey See, Monkey Do
Leadership Styles - the Amazing Story of the Hawthorne Effect
Tuition Reimbursement for Employees
Management Lessons from a Car Wash Guy
Cubicle Etiquette
Does Availability of Educated Workers Increase Enterprise Training?
If you work for Money, You will settle for less
Helping Staff Recover After A Layoff
Lesson #1: Motivate Your Workers
Three Marketing Lessons from Realtors
Miracles, life and business lessons Part II

Free PDF Download
Paul Orfalea Quotes
By Paul Orfalea
Related Forum Posts
Don't give up 40%!
Re: New McDonalds McCafe concept...
Big Button!
Dan Kennedy Marketing Methods
Re: Books for the Entrepreneur
Share this article. Fund someone's dream.
Share this post and you'll help support entrepreneurs in Africa through our partnership with Kiva. Over
$50,000 raised
and counting -
Please keep sharing!
Learn more.
Featured Article
Your Marketing Actions Must Match Your Business Ethics To Increase Sales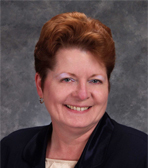 By
Leanne Hoagland-Smith
,
Chicago Sales Coach
| | | |
| --- | --- | --- |
| | Like this page? PLEASE +1 it! | |
Supporters: Thank you Sharon Galor of Toronto Salsa Lessons / Classes for your suggestions to make the newsletter look like the website and profile younger entrepreneurs like Jennifer Lopez and Sean Combs!