| | | | |
| --- | --- | --- | --- |
| | Like it? PLEASE +1 it! Thanks! | | |
Henry Heinz Articles
The Pickle King: The Early Years of Henry J. Heinz
He started grinding spices for his mother in the basement of their Pittsburgh home when he was just six years old. Later, when Henry Heinz founded his company, it was little more than a one-man operation of peddling horseradish sauce door-to-door. But today, the HJ Heinz Company has over 110 locations across six different continents, and is one of the leading brands in the food industry.
57 Varieties of Success: The HJ Heinz Company Takes Off
Heinz began his entrepreneurial ventures selling grated horseradish door to door, but he was soon moving on to bigger and better things. With the introduction of a new type of tomato ketchup, Heinz's second business was off with a bang. The ketchup proved extremely popular on the market, and quickly became the company's main focus. Heinz called the company "tomato-obsessed" and was soon the owner of the world's largest tomato processor.
Lesson #1: Your Brand is Your Company's Backbone
When Heinz first got his feet wet in the processed foods industry, it was a largely undefined market as of yet. He knew that he was treading new waters and had to act fast to make the most of the opportunity. But Heinz also knew that getting as many new products out onto the market was not the answer. What he had to do was build a strong brand, one that would make sure his products stood out.
Lesson #2: Add a Little Spice to Your PR
Heinz was not just a genius when it came to building a brand. He also knew how to get that brand out there. After all, what good was a brilliant slogan if nobody was ever going to find out about it? That is where Heinz came in and added a little razzle dazzle to his promotions.
Lesson #3: Engage with Your Employees
In 1886, Heinz returned from a trip to Germany. It was an eye-opening journey for more reason than one. Along the way, Heinz had acquired a myriad of different business management ideas that he could not wait to get back to America to begin implementing and experimenting with in his own company. One of those ideas related to the management and treatment of his workers.
Lesson #4: Use Quality to Build Confidence in Your Product
Heinz once said that "to do a common thing uncommonly well brings success."
Lesson #5: Do Not Sell Yourself Short, The World Is Waiting
In the banking panic of 1875, a young Heinz found himself overextended and bankrupt. He had tried unsuccessfully to turn for help to the grocers he had been supplying with produce over the past few years. They, however, turned their backs on him. He could not even get enough credit to feed his family.
Finding Success in a Bottle: How Heinz Revolutionized an Industry
Heinz was called everything from the "Pickle King" to "tomato-obsessed," but perhaps it was precisely this passion for produce that allowed Heinz to create one of the most successful US-based food companies in the world. How did this young boy who was destined to be a brick layer turn the tides around and become one of the most well-known names in corporate America?
Henry J. Heinz Quotes
Henry J. Heinz Quotes
Share this article. Fund someone's dream.
Share this post and you'll help support entrepreneurs in Africa through our partnership with Kiva. Over
$50,000 raised
and counting -
Please keep sharing!
Learn more.
Featured Video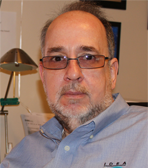 Expert author video by:
Edward R. Kundahl
,
Allentown Search Marketing Expert
| | | |
| --- | --- | --- |
| | Like this page? PLEASE +1 it! | |
Supporters: Thank you Sharon Galor of Toronto Salsa Lessons / Classes for your suggestions to make the newsletter look like the website and profile younger entrepreneurs like Jennifer Lopez and Sean Combs!