Snap, Crackle, and Pop to Success: How Kellogg Built a Cereal Empire
---
Free PDF Download
W.K. Kellogg Quotes - By W.K. Kellogg
---
He dropped out of school and was always considered to be the "dim-witted" child in his family. So how did this boy so destined for failure rise to become one of America's most well-known entrepreneurs? Marketing: Kellogg was not afraid to be daring, especially when it came to his advertising. By resorting to free coupons and unique promotions – before his product was even in stores – Kellogg pushed the boundaries of acceptable advertising and caught people's attention. Risk: Kellogg hardly knew the first thing about baking, but when he stumbled upon a recipe for corn flakes, he knew he was on to something. Even when the rest of the world told him he was crazy for pursuing it as a business idea, he persisted. In the end, it was Kellogg's willingness to be different that took him to the top. Innovation: Kellogg would spend hours in the
test kitchen
of his brother's Sanitarium, experimenting with new ingredients and recipes. He took the time to try new things, to follow his hunches, and to never stop searching for that next big thing. Even where a product came about as the result of an accident, it took the inquisitive eyes of Kellogg to take that accident and turn it into an asset. Fortitude: The Kellogg success story is notably also a story of intense sibling rivalry. The competition between J.H. and Will Kellogg only grew stronger throughout their lives. But whereas his older
brother
refused to accept his success, Kellogg maintained focused and plowed away at his own goals, eventually demonstrating that the best revenge is living well. People: Kellogg was a strict boss, but he also took care of his workers as if they were his own family. He was one of the first in the corporate world to begin offering such bonuses as nurseries and dieticians. Kellogg was also stoutly devoted to charity, and left most of his fortune to people who had less than him in life. When Kellogg first approached his older brother with the idea for expanding their new
cereal
business, he was met with resistance. "Let's be content with a small business," he was told. Why did he want to risk their fortune on toasted
wheat
flakes? Kellogg himself had doubts about his own capabilities. "I am myself lamentably ignorant," he once told his son. "The competition in the
business world
is such that the people with good
educations
are usually those who succeed." Then, there was also the fact that he was already well into his 40s. But Kellogg chose to ignore his brother, to ignore his own self doubts, and to continue working towards his goals. Today, Kellogg remains the number one
breakfast cereal
maker in the U.S., with some of the most popular brands under its control, including Frosted Flakes and Rice Krispies. More recently, the company has also branched out into the snacks and non-cereal products, with lines such as Eggo waffles, Nutri-Grain bars, and Pop-Tarts.
Related Articles
Crunching the Competition: Corn Flakes Take Off
The Cereal King: How W.K. Kellogg Got His Start
Lesson #3: Become an Experimental Entrepreneur
Lesson #1: Market Your Product as a One of a Kind
Lesson #2: Do Not Be Afraid to Go Against the Grain
Lesson #4: Everything Happens in its Own Time
Lesson #5: Invest Your Money in People
Diamonds Are A Cereal Marketer's Best Friend
Serial cereal branding
Snail Mail Marketing: Ensure Bang for Less Buck
Video Marketing How to Promote Your Business Using Videos
W.K. Kellogg Quotes
Enlightened Millionaires: AHA Number 6
Organizing CDs, DVDs, Software and other Discs
Snap Fitness Ranked No. 16 in the Inc.500
Charles William (C.W.) Post
Seven Steps for Creating Successful Marketing
Voted as the Coolest Time Magazine invention
Turning the Magic On: How Johnson Built an Empire
Lesson #5: Be Ready to Fail
Free PDF Download
W.K. Kellogg Quotes - By W.K. Kellogg
Related Forum Posts
Re: Anyone Uses Elance.com? Guru.com? Rentacoder.com?
Re: Are you on Twitter?
Re: Who is doing CPA marketing here?
Re: THE SECRET TO SUCCESS IS ALL IN YOUR HEAD...RIGHT NOW!!!
Re: Hit or Miss: Dancejam
Share this article. Fund someone's dream.
Share this post and you'll help support entrepreneurs in Africa through our partnership with Kiva. Over
$50,000 raised
and counting -
Please keep sharing!
Learn more.
Featured

Expert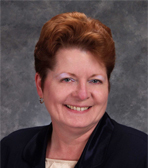 Leanne Hoagland-Smith
@coachlee
Visit website
| | | |
| --- | --- | --- |
| | Like this page? PLEASE +1 it! | |
Newsletter

Get advice & tips from famous business
owners, new articles by entrepreneur
experts, my latest website updates, &
special sneak peaks at what's to come!
Suggestions
Email us
your ideas on how to make our
website more valuable! Thank you Sharon
from
Toronto Salsa Lessons / Classes
for
your suggestions to make the newsletter
look like the website and profile younger
entrepreneurs like Jennifer Lopez.