| | | | |
| --- | --- | --- | --- |
| | Like it? PLEASE +1 it! Thanks! | | |
W.K. Kellogg Articles
The Cereal King: How W.K. Kellogg Got His Start
If it were not for the ingenuity of W.K. Kellogg, the world today might never know flaked cereal. A master marketer and inventor, Kellogg revolutionized the breakfast food industry when he decided to start his own company and sell toasted corn flakes back in 1906. Today, that same company has grown to include almost 26,000 employees and earns over $11.5 billion in revenue.
Crunching the Competition: Corn Flakes Take Off
In 1906, after disagreeing with his brother about the future of their invention – toasted wheat flakes – Kellogg decided to start his own business. He left his brother's company and created his own, calling it the Battle Creek Toasted Corn Flake Company. His first product was, as expected, corn flakes.
Lesson #1: Market Your Product as a One of a Kind
When Kellogg and his brother first came up with their idea for toasted corn flakes, it was a novel one. But at the same time, there were another 40 companies in Battle Creek, Michigan producing cold cereals. Corn flakes might have been unique, but the breakfast food industry was rapidly growing, and Kellogg knew he had to find a way to make his product stand out from the rest. He found that way through marketing.
Lesson #2: Do Not Be Afraid to Go Against the Grain
Before Kellogg burst onto the scene, the breakfast food industry was bare to say the least. In fact, the entire prepared foods industry was lacking in depth. There were no canned foods and little refrigeration. People also had little knowledge of nutrition. Residents in Kellogg's home state of Michigan only knew what they were used to: preserved meat and bread that had been baked over their open fires. Grains, vegetables, and fruits were not a common occurrence in diets.
Lesson #3: Become an Experimental Entrepreneur
"I was so overloaded with work that I am conscious that very little, if any of it, was performed satisfactorily," recalled Kellogg of his days working for his brother. "I did the work as business manager of the Sanitarium and got no glory and very little money."
Lesson #4: Everything Happens in its Own Time
It did not matter where Kellogg went in his life or what he did, his brother, John Harvey, was eight years older than him and he never let him forget it. As young boys, J.H. would regularly beat on his younger brother, and use him as a foot warmer during many a cold winter night. While J.H. was the loud and flamboyant child, Kellogg was shy, and fell into the shadow of his older brother. He was encouraged to join his father's broom business, while his brother went off to a prestigious medical school.
Lesson #5: Invest Your Money in People
"I never, at any period of my life, aspired to become wealthy, but the fierce competition perhaps developed a fighting spirit, and in the effort to secure our share, the business has succeeded," Kellogg once said. "It is my hope that the property that kind Providence has brought me may be helpful to many others, and that I may be found a faithful steward."
Snap, Crackle, and Pop to Success: How Kellogg Built a Cereal Empire
He dropped out of school and was always considered to be the "dim-witted" child in his family. So how did this boy so destined for failure rise to become one of America's most well-known entrepreneurs?
W.K. Kellogg Quotes
W.K. Kellogg Quotes
Share this article. Fund someone's dream.
Share this post and you'll help support entrepreneurs in Africa through our partnership with Kiva. Over
$50,000 raised
and counting -
Please keep sharing!
Learn more.
Featured Video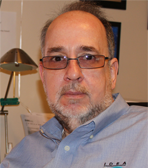 Expert author video by:
Edward R. Kundahl
,
Allentown Search Marketing Expert
| | | |
| --- | --- | --- |
| | Like this page? PLEASE +1 it! | |
Supporters: Thank you Sharon Galor of Toronto Salsa Lessons / Classes for your suggestions to make the newsletter look like the website and profile younger entrepreneurs like Jennifer Lopez and Sean Combs!