| | | | |
| --- | --- | --- | --- |
| | Like it? PLEASE +1 it! Thanks! | | |
Joyce Hall Quotes
I was born the day a Methodist bishop name Isaac W. Joyce happened to be in David City.
Clyde wasnít any
great shakes
of a name either.
When you get to the end of your rope tie a knot in it and hang on.
We didn't start our business to see how much money we could make, but to see how good a job we could do.
If a man goes into business with only the idea of making a lot of money, chances are he won't. But if he puts service and quality first, the money will take care of itself. Producing a first-class product that is a real need is a much stronger motivation for success than getting rich.
Iím hell-bent on quality.
Good taste is good business.
Iíd rather make eight million good impressions than 28 million bad ones.
Everybody in the place was against it.
I just donít like to sit around and wait for something to happen. Itís more fun making it happen.
I figured I wasnít as smart as some of the other fellows, so I had to work twice as hard.
In bad times people send
greeting cards
instead of presents.
All I was trying to do was make a living. In those days, if you didn't work, you didn't eat. And I like to eat.
The Lord will provide. Itís a good idea to give the Lord a little help.
Related Articles
Making His Golden Greeting: Joyce Hall is Born
Getting The Hole Story: How Joyce Came To Dominate The Donut
Lesson #2: Winning Does Not Matter When You Love The Game
Lesson #3: Create a Fresh Focus For Your Company
Lesson #1: Expect But Do Not Accept Your Regrets
Words of Inspiration
Lesson #5: Learn The Fundamentals of Franchising
The Donut King: The Early Years of Ron Joyce
Lesson #5: Innovation is Your Invitation to Success
Lesson #4: Do Not Sit Around and Wait for Something to Happen
Dollars for Doughnuts: Joyce Sweetens Things Up at Tim Hortons
From Farmers Wife to Successful Woman in Business
Lesson #2: High Hopes Help Hold You Up
Leaving His Mark: How Hall Manufactured Success
Lesson #3: Listen to Your Gut Feeling of Gold
With Blown Call, Jim Joyce Succeeds at a Sales Core Competency
Lesson #4: Build A Brand That Can Stand On Its Own
Leaving His Mark: Hallís Company Takes Off
Lesson #1: Good Taste Means Good Business
Why Is The First Auto Insurance Quote Not Always The Best Quote?

Free PDF Download
Joyce Hall Quotes
By Joyce Hall
Related Forum Posts
Update on profiles to come
Re: Update on profiles to come
Who to profile next?
Top 19 Copywriting books
Facebook application
Share this article. Fund someone's dream.
Share this post and you'll help support entrepreneurs in Africa through our partnership with Kiva. Over
$50,000 raised
and counting -
Please keep sharing!
Learn more.
Featured Article
Seven Great Mobile Marketing Ideas for Small Businesses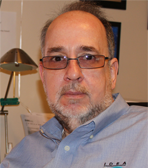 By
Edward R. Kundahl
,
Allentown Search Marketing Expert
| | | |
| --- | --- | --- |
| | Like this page? PLEASE +1 it! | |
Supporters: Thank you Sharon Galor of Toronto Salsa Lessons / Classes for your suggestions to make the newsletter look like the website and profile younger entrepreneurs like Jennifer Lopez and Sean Combs!