| | | | |
| --- | --- | --- | --- |
| | Like it? PLEASE +1 it! Thanks! | | |
Lesson #4: "This is such a titchy bit of the iceberg"
The forecasts for the Mitels, Ciscos, and Nortels of the world have not always been kind. Indeed, many experts have long predicted that their inflated bubble is about ready to collapse. But Matthews has never been one to listen to the experts. "Demand grossly outstrips the ability to supply," he says. "Anything you've seen in the last 10 years in networking technology is just the tip of the iceberg. This is one of the most exciting developments ever in human endeavour because networking is fundamental to every aspect of life."
Instead of focusing on how much time he has left until the bubble bursts, Matthews spends his time focusing on the new potential that
broadband
networking has released, and the explosive growth that he is sure lies ahead.
"There may be a few problems now with the share prices but this is such a titchy bit of the iceberg and the value of the overhaul of the network is so staggeringly high that the entire sector will continue to do well," he says. "And the applications are even bigger once the basic highway has been laid. Until you put the roads in, the cars, buses and garages can't happen."
While the experts forecast a doom and gloom future, Matthews is ready to pounce. "This is dramatic and it's now," he says. "You've got to take advantage of the infrastructure and the applications, as in one or two years all the roads will be in place."
In fact, Matthews is taking advantage of the fact that his competitors are reacting to the forecasts. "Lots of companies are cutting back because the so-called bubble burst, allowing me to hire some of the best talent on the planet," he says. "While they were cutting back I bought Mitel and increased R&D spending by 50 per cent."
One of the major new areas Matthews is keen to move into using the broader bandwidth is fast-responding internet services. Until recently, this domain has seen little profits. But Matthews has a different vision: he sees the rise of video-centric applications. He wants to use broadband networks for everything from security to surveillance to health care. In fact, he sees a revolution in the making.
"I can now do things for senior citizens in terms of health care which will help deal with a chronic shortage of nurses, for instance," says Matthews. New digital video applications, for example, will allow nurses to treat up to three times the number he or she might be able to treat during a regular hospital visit.
Matthews' advice? Ignore the experts and look at the trends for yourself. "Five years ago who would have said cell phones would have photography capability? And that is a great example of integrating things, because the truth is people like networking their photos - passing them to others - but who would have thought that?" he asks. "It's a massive new business, and those people who make cell phones without a camera are having a tough damn time right now. And then there's the whole growth of SMS text messaging: 138 billion SMS text messages were sent in 2003 in Europe alone. Good God! And five years ago that was almost nothing."
Related Articles
Move Your Iceberg II: Be, Do, Have
To Increase Sales Means You Must Map Your Icebergs
Overemphasis on inquiries devalues B2B ad results
Icebergs, Polar Bears, and Change Management
Self-Growth Equals Striving to Reach your Potential
Watch out for the Talent Shortage Iceberg!
Terry Matthews Quotes
Move Your Iceberg!
Who Is Your Proud Family?
Management Challenges - Getting To The Source Of A Problem
Real Estate Marketing Strategies: Are Your Beliefs Subconsciously Pushing Success Away?
Pay Attention: Your Unconscious May Be Overruling Your Conscious Choices
The Tip of the Iceberg - Your Conscious Mind
Three Marketing Lessons from Realtors
Can Moodle Do A Good Job In Importing PowerPoint
The Gravity of Failure
Operationalizing the Brand - Aligning Promise with Reality
Entrepreneur – How Not To Have A Bad Employee?
What Does Your Gut Say?
Your Subconscious Mind and How to Program It

Free PDF Download
Terry Matthews Quotes
By Terry Matthews
Related Forum Posts
Re: How to do Link Building?
Dan Kennedy Marketing Methods
Re: How to do Link Building?
$3000 per mo Site for Sale: $65,000 OBO
Share this article. Fund someone's dream.
Share this post and you'll help support entrepreneurs in Africa through our partnership with Kiva. Over
$50,000 raised
and counting -
Please keep sharing!
Learn more.
Featured Video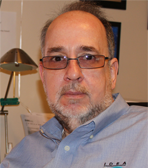 Expert author video by:
Edward R. Kundahl
,
Allentown Search Marketing Expert
| | | |
| --- | --- | --- |
| | Like this page? PLEASE +1 it! | |
Supporters: Thank you Sharon Galor of Toronto Salsa Lessons / Classes for your suggestions to make the newsletter look like the website and profile younger entrepreneurs like Jennifer Lopez and Sean Combs!