| | | | |
| --- | --- | --- | --- |
| | Like it? PLEASE +1 it! Thanks! | | |
The Telecommunications Tycoon: Terry Matthews Takes Off
"The ability to communicate in
broadband
is a dramatic
instigator
of change in everything we do in life and I'm not going to miss out on it," said Matthews recently, indicating his reluctance to retire anytime in the near future. In 1972, Matthews and friend Michael Cowpland thought they had stumbled onto a unique business idea that had yet to be realized by anyone else. They decided they were going to import
electric lawnmowers
to Canada. But, when their transatlantic cargo got lost in the voyage, Matthews knew their idea might not have been as brilliant as it first seemed. "Our shipment of mowers was lost at sea," he said, "and while we waited, winter descended and covered our
green lawns
with snow."
Acknowledging that importing
lawnmowers
was not going to be his ticket to success, Matthews shifted Mitel's focus. Now, the company was going to make integrated circuits and private switchboards (PBX), based off of Cowpland's PhD thesis. With the introduction of the touch tone receiver, as well as the PBX call routing system, Mitel revolutionized the telecommunications industry.
"We set it up with $4,000 of borrowed
money
and now it's making $1.5 billion revenues," says Matthews. "It doubled its revenues every year for the first
11 years
and generally in electronics a
successful company
can do that and remain stable. Anything above that can be unstable."
In 1982, after the breakup of AT&T, Mitel began to suffer. Matthews sold 51 percent of the company to British Telecom, but by that time he was already a multi-millionaire. Still, Matthews saw the potential growth in data networking over voice networking and wanted to take the company in that direction. BT, however, was not so sure and, with the majority stake in Mitel, effectively forced Matthews out of the very company he had founded. Ironically, Matthews would return to Mitel in 2000 and turn it into a successful broadband communications company.
Not one to waste any time, Matthews founded Newbridge Networks just a year later. Newbridge quickly went to work in becoming experts in the field of voice switching and software engineering. In 2000, Newbridge would be purchased by Alcatel for over seven billion in stock, making Matthews the single largest shareholder in Alcatel.
"In my career, I have started up around 40 companies and I have lost only two," Matthews once said, "when the normal
success rate
is one in 10, and some of them have had absolutely staggering success." Indeed, over the past 40 years, Matthews used a unique strategy of building up his own technology and telecommunications businesses and selling them on, on top of providing the seed money and expertise for other spin-offs and start-ups.
Now, as a British Knight as well as a billionaire, Matthews continues to serve as founder and chairman of Wesley Clover, an investment firm with investments in telecommunications, real estate and leisure, as well as being directly involved in a handful of other companies - all focused on next generation technologies that Matthews believes will give him his next success.
Related Articles
The Entrepreneurial Engineer: The Early Years of Terry Matthews
Lesson #1: "Persistence is the single most important thing for success"
Lesson #2: "You can't cut grass when it's covered with snow"
Lesson #3: "Develop a tight team relationship and a fighting spirit that wins"
Brokering Broadband: How Matthews Achieved Serial Success
Business Ideas - 3 Billionaire Success Lessons from Terry Matthews
Lesson #5: "Where's the extra value?"
Interview With A #1 Salesperson
Lesson #4: "This is such a titchy bit of the iceberg"
Why Should I Buy it From YOU
The Difference Between Consultative Selling and Consultants
What is Telecommunications?
Help - How Do I Fire My Employee?
How To Answer Today's Behavioral Interview Question
Blame Games Cost Companies
Make sure you know whats hot and whats not with your marketing
Coin Laundromats - Secret to Getting More Customers and Business
Women Business Owners Continue to Thrive
4 Web Design No-Nos That Can Hurt Your Reputation
Goal Setting Success is a Hand Eye Coordinated Event

Free PDF Download
Terry Matthews Quotes
By Terry Matthews
Related Forum Posts
Building credit
Re: Keeping up wtith the (super rich) Joneses
Re: Job market slump is a guy thing
Re: What are some fun games for small business owners?
Book: The System
Share this article. Fund someone's dream.
Share this post and you'll help support entrepreneurs in Africa through our partnership with Kiva. Over
$50,000 raised
and counting -
Please keep sharing!
Learn more.
Featured

Expert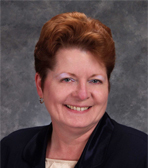 Leanne Hoagland-Smith
@coachlee
Visit website
| | | |
| --- | --- | --- |
| | Like this page? PLEASE +1 it! | |
Supporters: Thank you Sharon Galor of Toronto Salsa Lessons / Classes for your suggestions to make the newsletter look like the website and profile younger entrepreneurs like Jennifer Lopez and Sean Combs!