| | | | |
| --- | --- | --- | --- |
| | Like it? PLEASE +1 it! Thanks! | | |
Lesson #3: "Think outside the job market"
As a student at the University of Saskatchewan, Wilson took a life-changing
outdoor survival skills
training course in western Canada. It was as far removed from the insides of his business school classrooms as he could get, but today Wilson considers it nonetheless just as important for his business success. "Learning doesn't just happen in school or on the job," he says. "Success is not about purely academic performance. Don't take unemployment as downtime - take it as an opportunity."
Whenever Wilson was hiring for a position at FirstEnergy, he would look at degrees, and he would look at work experience. But even more than that, Wilson was looking outside that box. "It's all about the rounded package," he says. "When I'm hiring, I want to see people who have excelled, whether in church, Club Scouts, starting a small business, charity, working for a student newspaper, being active in sports or coaching younger kids. I want people who have done more than just ride the business."
Just as Wilson founded an investment club while studying to be an engineer, so too did he want to hire individuals that were diversified - people that had life skills, social skills, and initiative that went beyond the four walls of school or work. To that end, he advises others to "think outside the
job
market."
"If you're struggling to break into a tough job market, here's some advice your parents might not give you," says Wilson. "There's no greater time than now to travel, spending some time making a difference in your community, and getting your education enhanced."
This theory translated over into Wilson's management style. In its early years, FirstEnergy made it a policy to hold weekly meetings. "Every department has a weekly meeting, and all the partners have a weekly meeting," says Wilson. "Many times the partners would come in begrudgingly saying, 'There's nothing new to discuss.' But you know what? We'd take an hour and a half and discuss nothing new. It was about team building, it was about understanding how everybody responded under pressure, and taking the time to get to know each other."
Wilson made it a priority to look at people beyond their work performance - to find out how they were managing with their workloads, to get everybody knowing each other - because he knew that in the end, that would result in a stronger, more cohesive company.
And that is one of the reasons why Wilson agreed to be a panelist on Dragon's Den. "In the first eight days, we evaluated 110 businesses. Some of them were fascinating, and some I was fascinated that they'd got through the door." Still, he says, "For me, the show was fun. I'm reasonably good at evaluating people - that's one of my greatest strengths. I ended up doing quite a few deals as a result of believing that some of the people put in front of us were onto something."
Related Articles
The Gravity of Failure
Manage Fear of Failure
Who Is Your Proud Family?
Three Marketing Lessons from Realtors
Entrepreneur – How Not To Have A Bad Employee?
What Does Your Gut Say?
Selling swimming pools is the same as selling what you sell
Market Value is Not Determined by Wall Street
The Highest Leverage Investment in a Business is...
Getting Rich Is An Exact Science
Lesson #2: "You can't cut grass when it's covered with snow"
Losing The Deal - Yeah, It Does Happen To All Sales Professionals too!
The marine iguana
Market Positioning And How It Effects Your Online Business
Lesson #5: Create the Market Where There Is None
How to price for optimum profit - 5 steps
How A Game Of Rugby League Can Teach You To Make Your Online Business A Success.
Leadership Lessons Heard
The triumph of the banal
Frustrated Network Marketer - Needs vs. Wants

Free PDF Download
Brett Wilson Quotes
By Brett Wilson
Related Forum Posts
Dan Kennedy Marketing Methods
Re: Invest in Real Estate or Stocks?
Re: Offline Marketing V/S Online Marketing
Re: Starting a Online T-shirt Company
Re: The best way to predict the future is to create it.
Share this article. Fund someone's dream.
Share this post and you'll help support entrepreneurs in Africa through our partnership with Kiva. Over
$50,000 raised
and counting -
Please keep sharing!
Learn more.
Featured

Expert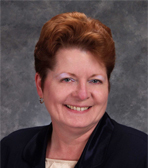 Leanne Hoagland-Smith
@coachlee
Visit website
| | | |
| --- | --- | --- |
| | Like this page? PLEASE +1 it! | |
Supporters: Thank you Sharon Galor of Toronto Salsa Lessons / Classes for your suggestions to make the newsletter look like the website and profile younger entrepreneurs like Jennifer Lopez and Sean Combs!