| | | | |
| --- | --- | --- | --- |
| | Like it? PLEASE +1 it! Thanks! | | |
Lesson #3: Take Advantage of New Technologies
"I don't care about being bigger, because I'm already bigger than I ever expected to be," Oprah says. "My constant focus is on being better. Should I be doing multimedia video production? Or seminars on the Internet? How can I do what I'm already doing in a more forceful way?" Oprah's ability to consistently take advantage of new media and technology is one of the distinguishing features of her massive success. Harpo Studios, Oprah's brainchild, has successfully grown from a one-show production to a multi-billion dollar media powerhouse thanks to its expansion into different media.
In 2005, Forbes ranked Oprah Winfrey as the World's Most Powerful Celebrity. Among other factors, this ranking took into account celebrities' Internet presence.
Since Oprah.com was launched in 1998, Oprah has seen her Internet presence and popularity steadfastly rise. An extension of The Oprah Winfrey Show, Oprah.com also hosts exclusive content, show follow-ups and interactive message boards for viewers.
In May 2005, Oprah's site received 102 million page views, an increase of 37% over the site's previous high set in February 2005. Unique visitors for that month totaled almost 5 million, an increase of 155% from the previous year. This dramatic rise in numbers is partly due to Oprah's mentioning of the URL throughout her show. The high volume of traffic has also attracted hundreds of leading companies to advertise on Oprah.com, which was in fact ranked the top Entertainment Personality website in the US in 2005.
The Oprah Book Club, which was made popular on her television show and which boosted the endorsed books' sales by millions of dollars, was also brought online. This was a project particularly close to Oprah's heart considering her lifelong
love
of literature and her ability to now encourage a whole new generation of youth to read.
Harpo COO Jeff Jacobs told Fortune that the company's strategy is to "multipurpose our content" in various media. In addition to venturing online, Oprah harnessed the power of multimedia to fulfill another one of her
passions
- teaching. In 2003, she launched an interactive multimedia course called Live Your Best Life, which featured live content from her national speaking tour about her personal life stories and life lessons. Once again, Oprah was able to convert content from one medium into another format, which would be able to both reach a wider
audience
and boost profits.
Adapting to new technologies can make it easier to do business with fewer costs and, as in Oprah's case, can result in much higher profits. By embracing technology and thinking creatively, you can increase your customer base as well as create new ways to interact with your customers. Today, Oprah.com receives close to 15,000 emails per week. Many of these emails also contain advice about how to improve the Oprah.com user experience, which is an excellent way of enhancing your customer service without having to seek out costly consulting advice.
Oprah has long since recognized the benefits of using new technologies in her business, constantly re-inventing herself to not only boost profits, but also broaden her appeal to a younger, more technology-savvy audience. She now says that she is "at a crossroads. Not a crisis, but a juncture," in searching for new ways and means to communicate her message.
Related Articles
A Confused Prospect Does Not Buy
Rule #3 - Making Money In Business
More Data Footprint Reduction (DFR) Material
Internet Business Strategy
The Gravity of Failure
Who Is Your Proud Family?
RIA development with Adobe Flex
5.1 There can be little diversification without an optimal trade policy: Economic Report on Africa 2007
Three Marketing Lessons from Realtors
What is the cloud based mobile application development?
Succumbing to EVIL Shortcut-ish Temptations and Forgetting the "Social" In Social Media
Entrepreneur – How Not To Have A Bad Employee?
Is Your Home Business Growing or Dying?
What Does Your Gut Say?
A Promising Partnership Sealed Between BMW and Toyota
Why an Outstanding Resume is Not Enough to Get an Interview: Reason 2
A Social Media journey begins…
Use cloud technologies and stay up to speed
The Business Plan
Selling swimming pools is the same as selling what you sell

Free PDF Download
Contact Oprah Winfrey
By Oprah Winfrey
Related Forum Posts
Re: Host of Marketing Made Simple TV
Dan Kennedy Marketing Methods
Workplace Warrior: Insights and advice for winning on the co
Launch of Social networking software package...Needs input
Share this article. Fund someone's dream.
Share this post and you'll help support entrepreneurs in Africa through our partnership with Kiva. Over
$50,000 raised
and counting -
Please keep sharing!
Learn more.
Featured

Expert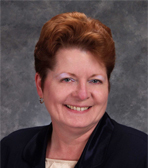 Leanne Hoagland-Smith
@coachlee
Visit website
| | | |
| --- | --- | --- |
| | Like this page? PLEASE +1 it! | |
Supporters: Thank you Sharon Galor of Toronto Salsa Lessons / Classes for your suggestions to make the newsletter look like the website and profile younger entrepreneurs like Jennifer Lopez and Sean Combs!