| | | | |
| --- | --- | --- | --- |
| | Like it? PLEASE +1 it! Thanks! | | |
The Makings of a Business Tycoon: Oprah's Early Years
On January 29, 1954, the woman that would make a meteoric rise to become not only the richest female in America, but also the first ever African-American
billionaire
was born.
Oprah Gail Winfrey's beginnings were modest. Born on a small farm in Kosciusko, Mississippi to a housemaid mother and a coal-miner father, Oprah's early years were filled with much adversity. Living her first six years with her religious grandmother Haitee Mae Lee, it was here where Oprah first learned to read and write and where she developed her lifelong
love
of literature. Her grandmother has said that ever since Oprah could talk, she was 'on stage'. She began reciting Bible verses at their local church, displaying the first signs of the future
broadcaster
that the world would soon know all too well.
When she was six, Oprah would embark on one of the more traumatic phases of her life. After moving to Milwaukee to live with her less supportive mother, Oprah was raped and sexually assaulted by members of her own family. With no system of support, she turned to a life of rebellion and drugs, winding up in numerous
juvenile detention
centres. After delivering a stillborn baby, Oprah finally escaped the horror by moving in with her father in Nashville, Tennessee at the age of 14.
Imposing strict rules, Oprah's father attempted to regain control of his unruly daughter's life by making education a priority. He forced Oprah to submit a weekly book report to him, and the effort would eventually pay off. Oprah became an honours student and received a full scholarship to Tennessee State University, where she majored in Speech Communications and Performing Arts. At a time when few African American women even attended high school, Oprah's accomplishment was significant. At the age of 18, she also went on to win the Miss Black Tennessee beauty pageant.
While Oprah had begun her media career working at her high school radio show, it was in her freshman year when she got her first true opportunity to work in local media. She become both the youngest
news anchor
and the first black female news anchor at Nashville's WTVF-TV. In 1976, Oprah relocated to Baltimore to co-anchor WJZ-TV's local evening news. Her popularity led to her being recruited as co-host of WJZ's local talk show, People are Talking.
Oprah's warmth and big smile were quickly gaining appeal across a wider audience. In 1984, she relocated to her current home of Chicago, Illinois to host WLS-TV's AM Chicago. Following a massive jump in ratings with Oprah's takeover, the show was renamed The Oprah Winfrey Show and extended to a full hour. With her powerful screen presence and friendly demeanor, the show went national just two years later. It became the highest-rated
talk show
in
television history
and would retain its leading position for the next twenty years, with an estimated 30 millions viewers in the United States alone, and a larger following in the 109 countries around the world in which it is seen.
Related Articles
Make sure you know whats hot and whats not with your marketing
The "Spare Room Tycoon" As An Independent Entrepreneur
You Are The Problem
Preparation and Follow Through: Key Ingredients for Successful Tennis and Business
Simon Cowell Bio
Standard Oil In China - Freebie Marketing Case Study
TIPS FOR MAKING MONEY WITH REAL ESTATE YOU DON'T OWN
The Importance of Quiet Time for Executives
Aire Master is Sweeping the Franchise Industry
WAHM Strategies When Kids Are Home During the Summer
A Final Thought on A Good Friday
Why We Want To Be Independent Professionals?
Estee Lauder Bonus
The Indian Richard Branson: How one fun loving businessman broke the mould
Building Personal Courage and Resilience
Buying A Business In Canada ? Types Of Financing For Your Purchase
Life Success Tip – Be wary who you listen to
Rolling Into The World: Henry Ford Is Born
Nothing Happens Until Somebody Sells Something
Inspirational and Motivational Tips for Giving Early Rising a Chance

Free PDF Download
Contact Oprah Winfrey
By Oprah Winfrey
Related Forum Posts
My entry
Re: What are some fun games for small business owners?
Re: Quote of the Day - "Early to bed, early to rise, work like h
Re: Walk with the successful people with their heads in the clou
Exclusive: Interview with Results
Share this article. Fund someone's dream.
Share this post and you'll help support entrepreneurs in Africa through our partnership with Kiva. Over
$50,000 raised
and counting -
Please keep sharing!
Learn more.
Featured Article
Why Mobile Shopping Are Carts Such a Big Deal?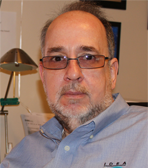 By
Edward R. Kundahl
,
Allentown Search Marketing Expert
| | | |
| --- | --- | --- |
| | Like this page? PLEASE +1 it! | |
Supporters: Thank you Sharon Galor of Toronto Salsa Lessons / Classes for your suggestions to make the newsletter look like the website and profile younger entrepreneurs like Jennifer Lopez and Sean Combs!