| | | | |
| --- | --- | --- | --- |
| | Like it? PLEASE +1 it! Thanks! | | |
A Designer in the Making: The Early Years of Calvin Klein
Calvin Klein knew by the time he was five what he wanted to spend his life doing. He was going to be a
fashion
designer and no one was going to stop him. Indeed, Klein would go on to become one of the most respected
designers
in the fashion industry, with a billion
dollar company
and a name brand that can be found on almost everything from jeans to perfume to underwear. Both his unique fashion sense and his marketing genius have earned him the nickname 'Calvin the Conqueror' for the impact he has had on the global
fashion industry
throughout his astonishingly successful 40-year career.
Klein's
passion
for clothing and design stemmed from his early years growing up in the Bronx, New York. Born as Richard Klein on November 19, 1942 to Austrian-Hungarian immigrant parents, his childhood was a modest one. He was the second of three children and his father was the owner of a local grocery store, where Klein often spent time working. Klein was never one to play sports with the other kids in the neighbourhood. Rather, he spent his time indoors teaching himself how to sketch and sew designs. He had few friends and instead found solace in his hobbies. He would often accompany his mother on shopping trips throughout the city on her quest for discount clothing. He was able to further nurture his love of fashion while attending the High School of Industrial Art.
Clear in his vision, Klein enrolled himself in the Fashion Institute of Technology in New York. By just 20 years old, Klein had already graduated from the program. Soon thereafter, he married his first wife, Jayne Centre, and embarked upon his first career-related job as an
apprentice
in New York City's fashion district. After a brief stint working for a dress designer, Klein moved on to earn $75 per week sketching European coat designs for Dan Millstein. Since no original designs were emerging from America, most of the country's major
fashion designers
took simply to the practice of copying European designs. While the experience gave Klein an inside look at the
fashion business
and allowed him to refine the skills he would use later on in his career, the routine of just copying designs was not something Klein wanted to be a part of.
Klein had a dream of founding his own clothing company, one that would create original, unique and affordable designs that could compete with the overly expensive European imitations, which enjoyed a monopoly at the time. He believed that the US could indeed have its own thriving fashion industry that would be able to go up against the best throughout the world. And, Klein wanted to lead that effort.
Although he was practically broke and still working part-time at his father's
grocery store
to earn some extra money, he was confident in his abilities to both design
clothes
and run his own business and, with the help of an old
childhood friend
Klein set out to do just that.
Related Articles
Calvin Klein Biography
Calvin Klein Clothes
Calvin Klein 2006
Lesson #5: Go After What You Want
Does Sex Sell?
Lesson #3: Don't Be Afraid To Innovate
Calvin Klein Bedding
Calvin Klein Ads
A Winning Design: How Klein Manufactured Success
Calvin Conquers America: The Rise of Calvin Klein Ltd.
Lesson #2: Become An Expert
Business Ideas - 3 Business Lessons From Calvin Klein
Lesson #1: Push Your Ads To The Limits
Lesson #4: Broaden Your Appeal
Starting your own clothing brand
Negative COST marketing
The Best Employee Retention Idea: Ask "What Would Make You Leave?"
How can I start my own clothing line?
Minimalism, the Economy and Web Design
How to get exactly the website you need

Free PDF Download
Calvin Klein Ads
By Calvin Klein
Related Forum Posts
Re: New Video - How to Be the Expert, Market, and Stay Focused L
Making Money in 2011
Hi everyone!
Re: Quote of the Day - "Early to bed, early to rise, work like h
Re: Walk with the successful people with their heads in the clou
Share this article. Fund someone's dream.
Share this post and you'll help support entrepreneurs in Africa through our partnership with Kiva. Over
$50,000 raised
and counting -
Please keep sharing!
Learn more.
Featured Article
The Power of Four Understanding the Four Dimensions of Human Communications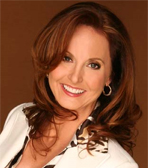 By
Kim Castle
,
Business Brand Creation
| | | |
| --- | --- | --- |
| | Like this page? PLEASE +1 it! | |
Supporters: Thank you Sharon Galor of Toronto Salsa Lessons / Classes for your suggestions to make the newsletter look like the website and profile younger entrepreneurs like Jennifer Lopez and Sean Combs!