| | | | |
| --- | --- | --- | --- |
| | Like it? PLEASE +1 it! Thanks! | | |
Donald Trump Apprentice
In 2004, Donald Trump proved that he could not only conquer the world of real estate, but also television. With the launch of The Apprentice, Donald Trump had created the number one new show on TV for adults aged 18-4 in its first season. Indeed, an average 20.7 million people were tuning in each week to hear Donald Trump proclaim, "You're fired!"
In the NBC show, the
real estate
mogul and his associates put 18 candidates through a series of challenging competitions meant to test their business and interpersonal skills. They came from all across America to embark on what was essentially the
job
interview of their lives. What were they competing for? None other than a one-year contract for a high-level, six-figure paying job with the Trump Organization – what many of them saw as a once in a lifetime opportunity.
With this show, its host was not simply seeking to recruit the best and the brightest from Ivy League business schools. Rather, the nine women and nine men came from a wide range of backgrounds – while some indeed had achieved their MBAs, many were entrepreneurs who had made their success on their own with little else than a high school education. They did, however, all have one thing in common: all 18 candidates had achieved a significant degree of business success already. The show and working for the Organization would simply propel them to even greater heights
The premise of The Apprentice revolves around a series of weekly contests that two teams of candidates have to carry out, with the winning team receiving a usually outrageous reward while the losing team would go to the boardroom only to be grilled about their mistakes by Donald Trump and have one of their teammates hear the infamous phrase, "You're fired!"
The show is meant to not only teach the candidates about what they need to work for the billionaire entrepreneur, but also what it takes to reach the level of success in the business world that he has. Teams on The successful candidate must demonstrate not only their business savvy, but also their ability to be resourceful and innovative, work and live with other people, deal with high-stress situations, and put in long hours.
Produced by reality TV guru Mark Burnett, the series was filmed in what Donald Trump has called the greatest city there is – New York – for its first five seasons. Much like Burnett's Survivor series, candidates on the show compete for a prize, except they do so in the island of Manhattan instead of a more exotic locale. More recently, it has moved to Los Angeles, changing venues but maintaining the same format.
Donald Trump serves as both executive producer and host of The Apprentice, which goes a long way in explaining the show's massive popularity. With his outspoken nature and confident personality – not to mention his uniquely famous comb-over – Donald Trump has single-handedly propelled The Apprentice to the top of the ratings, where he intends to keep it as he heads into his sixth season.
Related Articles
Biography of Donald Trump
Perception and Reality
Sales and Marketing is 24/7
Ten Questions With Donald Trump
Donald Trump Book
Donald Trump's Bankruptcy
Boss Mode or Getting Past the Palace Guard
Contact Donald Trump
Donald Trump Bankruptcy
How to Use Personal Branding for a Competitive Edge
Real Estate Marketing Strategies - Getting Your Clients to Buy Now!
Product Maps
Raising the Stakes: Trump Takes On Manhattan
Get the Trump Mindset for Real Estate Riches
The First Apprentice: Great Managers Work For the Team
Getting Started In Real Estate Investing
Manage Difficult Times
A Million Dollar Investment
Lesson #5: Go With Your Gut
Contact Donald Trump

Free PDF Download
Donald Trump Apprentice
By Donald Trump
Related Forum Posts
Re: The Celebrity Apprentice - Episode 5
The "Young" Apprentice
Re: How important is your name?
Trump's Favourite Books
Re: Good God - Celebrity Apprentice
Share this article. Fund someone's dream.
Share this post and you'll help support entrepreneurs in Africa through our partnership with Kiva. Over
$50,000 raised
and counting -
Please keep sharing!
Learn more.
Featured

Expert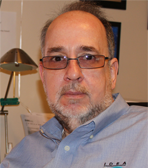 Edward R. Kundahl
@ideaman55
Visit website
| | | |
| --- | --- | --- |
| | Like this page? PLEASE +1 it! | |
Supporters: Thank you Sharon Galor of Toronto Salsa Lessons / Classes for your suggestions to make the newsletter look like the website and profile younger entrepreneurs like Jennifer Lopez and Sean Combs!