| | | | |
| --- | --- | --- | --- |
| | Like it? PLEASE +1 it! Thanks! | | |
Lesson #5: Go With Your Gut
"Experience taught me a few things," says Trump. "One is to listen to your gut, no matter how good something sounds on paper."
Trusting his instincts is what has distinguished Trump's groundbreaking career from his competitors. With his natural ability to spot unique business opportunities, and the knowledge he gained from his father and the Wharton School, Trump had honed his instincts to the point where he had more confidence listening to his gut feelings over anything else when making an important decision.
While Trump is a self-proclaimed disbeliever in marketing surveys and consultants, trusting his instincts never meant making an ill-informed decision. "I'm a great believer in asking everyone for an opinion before I make a decision," he says. "I ask I ask I ask, until I begin to get a gut feeling about something. And that's when I make a decision. I have learned much more from conducting my own random surveys than I could ever have learned from the greatest of consulting firms."
Trusting his instincts is what pushed Trump to enter the dwindling New York
real estate
market when everybody else was pulling out. And, not only did he enter the market and purchase decrepit properties, but he actually raised prices. His instincts are also to thank for his decision to stay on the sidelines a little longer when prices sometimes seemed too high. "I knew that if I was patient and kept my eyes open, a better opportunity would eventually arise."
When Trump first started building golf courses, it was his instincts that told him it would be a profitable business venture. He combined his
passion
for golf along with his business knowledge and his courses have turned out to be huge hits. "The results have been spectacular because I paired both instinct and logic," he says. Similarly, Trump knew to listen to his instincts when he first met Mark Burnett, the man behind The Apprentice. "Within a few seconds of meeting [him]…I knew he was one hundred percent solid, both as a person and as a professional." The success of this business partnership has since been extremely rewarding for both, with The Apprentice becoming one of the highest rated reality shows on TV.
But, everybody has instincts and instinct alone is not enough to succeed, says Trump. The ability to recognize and listen to your instincts is equally important and is something that many people are unable to do. Recognizing your instincts requires the courage as well as the opportunity to be able to do so. "Somewhere out there are a few men with more innate talent at golf than Jack Nicklaus, or women with greater ability at tennis than Chris Evert or Martina Navratilova, but they will never lift a club or swing a racket and therefore will never find out how great they could have been," he says. Instead, they'll be content to sit and watch stars perform on television."
In any profession, instincts mean nothing if you are too scared to acknowledge and use them. Trump wasn't scared and he let his instincts push him all the way to the penthouse.
Related Articles
Who Is Your Proud Family?
Three Marketing Lessons from Realtors
The Gravity of Failure
Entrepreneur – How Not To Have A Bad Employee?
What Does Your Gut Say?
Selling swimming pools is the same as selling what you sell
The Highest Leverage Investment in a Business is...
Getting Rich Is An Exact Science
Manage Fear of Failure
Losing The Deal - Yeah, It Does Happen To All Sales Professionals too!
How A Game Of Rugby League Can Teach You To Make Your Online Business A Success.
Leadership Lessons Heard
Frustrated Network Marketer - Needs vs. Wants
Negotiation Tips…NOT from Washington
Start A Consulting Business And Build A Client Base With Autoresponders
Build Your Confidence-Make More Sales
A Confused Prospect Does Not Buy
The Explanation Gap
Leaders can't afford to make mistakes
Teaching Old Skiers New Tricks

Free PDF Download
Donald Trump Apprentice
By Donald Trump
Related Forum Posts
Dan Kennedy Marketing Methods
Share this article. Fund someone's dream.
Share this post and you'll help support entrepreneurs in Africa through our partnership with Kiva. Over
$50,000 raised
and counting -
Please keep sharing!
Learn more.
Featured

Expert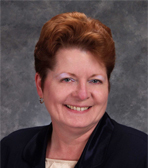 Leanne Hoagland-Smith
@coachlee
Visit website
| | | |
| --- | --- | --- |
| | Like this page? PLEASE +1 it! | |
Supporters: Thank you Sharon Galor of Toronto Salsa Lessons / Classes for your suggestions to make the newsletter look like the website and profile younger entrepreneurs like Jennifer Lopez and Sean Combs!