Lesson #3: Seize The Day
---
Free PDF Download
Steve Jobs Cancer - By Steve Jobs
---
When Jobs was
17 years
old, he read a quote that would stay with him forever: "If you live each day as if it was your last, someday you'll most certainly be right." Since then, he has looked himself in the mirror every morning and asked himself whether or not he would do the same thing that day if it were his last day alive. "Whenever the answer has been 'No' for too many days in a row, I know I need to change something," he says.
It has been Jobs' willingness to seize
new opportunities
and take the road less traveled that has allowed him to rise above his competitors for so many years. He has refused to let time pass him by and has tried to make the most out of his life, both personally and professionally. "Don't be trapped by dogma – which is living with the results of other people's thinking," he advises. "Don't let the noise of others' opinions drown out your own inner voice." Instead, everyone should have the
courage
to follow their heart and intuition; "they somehow already know what you truly want to become."
Jobs learned the importance of making the most of his time when he was diagnosed with cancer in 2004. After doctors found a tumor on his pancreas, he was told that it was incurable and that he should expect to live no longer than three to six months. "My doctor advised me to go home and get my affairs in order, which is doctor's code for prepare to die," recalls Jobs. It was only after a
biopsy
later that day revealed that his cancer was a rare form that could be cured with surgery that Jobs knew he would have a
second chance
at life.
When Jobs spoke at the summer convocation of Stanford University in 2005, one of the major points he tried to hammer home to these students who were about to embark on their own careers was to constantly be aware of the fragility of life. "Remembering that I'll be dead soon is the most important tool I've ever encountered to help me make the big choices in life," he says now. "Because almost everything – all external expectations, all pride, all fear of embarrassment or failure – these things just fall away in the face of death, leaving only what is truly important."
Making the most of his time, both personally and professionally, has helped Jobs not only become one of the most successful entrepreneurs of the 20th century, but has also let him live his dream life. He is both a workaholic and a devoted family man and never loses any opportunity to improve upon both. Since facing death, Jobs has gained new aspirations for what he can accomplish in life. "Remembering that you are going to die is the best way I know to avoid the trap of thinking you have something to lose," he says. "You are already naked. There is no reason not to follow your heart."
Related Articles
Who Is Your Proud Family?
Teaching Moments
Three Marketing Lessons from Realtors
Lesson #5: Know When To Pull the Plug
You Can Be An Online Entrepreneur
The Gravity of Failure
Entrepreneur – How Not To Have A Bad Employee?
What Does Your Gut Say?
What Football Has To Do With Your Business
On Paper With Purpose Is A Sales Tip Worth Remembering
How to seize opportunities
Selling swimming pools is the same as selling what you sell
The Highest Leverage Investment in a Business is...
Getting Rich Is An Exact Science
Manage Fear of Failure
Decisiveness
Losing The Deal - Yeah, It Does Happen To All Sales Professionals too!
How A Game Of Rugby League Can Teach You To Make Your Online Business A Success.
How to Make the Most of Being Let Go.
Leadership Lessons Heard
Free PDF Download
Steve Jobs Cancer - By Steve Jobs
Related Forum Posts
Dan Kennedy Marketing Methods
Share this article. Fund someone's dream.
Share this post and you'll help support entrepreneurs in Africa through our partnership with Kiva. Over
$50,000 raised
and counting -
Please keep sharing!
Learn more.
Featured

Expert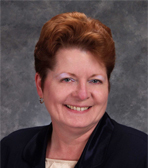 Leanne Hoagland-Smith
@coachlee
Visit website
| | | |
| --- | --- | --- |
| | Like this page? PLEASE +1 it! | |
Newsletter

Get advice & tips from famous business
owners, new articles by entrepreneur
experts, my latest website updates, &
special sneak peaks at what's to come!
Suggestions
Email us
your ideas on how to make our
website more valuable! Thank you Sharon
from
Toronto Salsa Lessons / Classes
for
your suggestions to make the newsletter
look like the website and profile younger
entrepreneurs like Jennifer Lopez.