| | | | |
| --- | --- | --- | --- |
| | Like it? PLEASE +1 it! Thanks! | | |
Moving Up With Mobiles: Ilhan Makes Good
It was 1987 and having had enough of working with Ford, Ilhan decided to accept a job at Strathfield Car Radio, where one of his close friends also worked. Strathfield was becoming a market leader in the young telecommunications industry. Ilhan saw the potential and wanted to get in on the action while he still could.
Where Ilhan's qualities were overlooked at Ford, they were rewarded at Strathfield. His excellent people skills and hard work ethic were recognized by the company's sales incentive scheme. He was receiving record number of bonuses because of all the referrals he was getting. When Strathfield's newly opened second store found itself struggling, Ilhan stepped forward and asked if he could manage it. He was accepted as manager of the Brunswick store on a trial basis, and he instantly set off talking to the community, and telling people about the shop and its deals.
"It wasn't difficult," he recalled. "Because of the price of the phones in those days I thought you had to educate people about them. I remember an NEC 9B that was $5500 and yet I had sold a hundred of those to one customer. It wasn't about sales in the sense of opening a shop and waiting for people to come in. I was active in going out to the public and making sure they knew what was available."
In less than three months, Ilhan's store had gone from being the worst-performing in Victoria to the best, selling three times more than the closest runner-up. But problems soon began to emerge between Ilhan and Strathfield concerning overdue bonuses. When the company refused to give him his well-earned bonus of $1100, Ilhan became frustrated just as he had at Ford. "If I'm going to work so hard, I might as well work for myself," he told his sister.
So, at twenty-six years old, Ilhan quit and founded his own company. It was called Mobileworld Communications, a mobile phone store, and it was headquartered in Brunswick. Ilhan had only put in $1,000 of his own money into the company, and had very little stock, but he was confident it would be enough.
"The first five years of my business life were a blur," he said, "because I spent all day, all night in the shop worrying about every cent. I used to sleep in the store on the floor."
After three years, he renamed the company 'Crazy John's', but his attempts to expand too quickly almost ruined him. It would take him two years to rebuild and finally turn a profit. Over time, Ilhan would open over 120 stores, employ some 600 people across the country, and generate a wealth of more than $300 million.
On 23 October 2007, Ilhan died of a hereditary heart condition during a morning walk in Victoria. He created the Ilhan Food Allergy Foundation after discovering his daughter had a sever allergy to peanuts, and donated over $1.5 million to charity.
Related Articles
John Ilhan: The Early Years of One Crazy Mobile Phone Entrepreneur
From Crazy to Crazy Successful: How Ilhan Created Millions From Mobile
Lesson #3: "To be successful, you need to fail"
Lesson #4: "Don't make yourself so niche that somebody can just come along and cut off your legs."
Lesson #2: "I learnt from that experience that people should be given a go."
Lesson #5: "The number one strategy of all companies should be advertising."
Lesson #1: "It takes a lot more to run a good business than just trailing commissions or kickbacks."
Advantages of sending free sms in India
Micro-enterprise and the 'mobile divide'
Mobile phones and development
Mobile Marketing: New Dimensions Creating A Buzz in 2013
Improving Mobile Conversions: a key area of digital search for 2014
10 ways to save money in your business
Enhance Your Value of the Images with Vinyl Letterings
Mobile Web Access
Android Platform for Mobile Software Development
How to boost your income using mobile marketing
How to Save Time & Money by hiring Removal Services?
Organizing An Eco Friendly Move
Mobile Job Hunting

Free PDF Download
John Ilhan Quotes
By John Ilhan
Related Forum Posts
Re: The Future of SEO (Video)
Hello From Movex Moving
Re: Stopping Drive-by Spam
How does one suggest improvements to inventions
coach needs a coach
Share this article. Fund someone's dream.
Share this post and you'll help support entrepreneurs in Africa through our partnership with Kiva. Over
$50,000 raised
and counting -
Please keep sharing!
Learn more.
Featured

Expert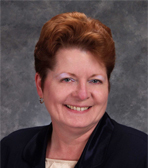 Leanne Hoagland-Smith
@coachlee
Visit website
| | | |
| --- | --- | --- |
| | Like this page? PLEASE +1 it! | |
Supporters: Thank you Sharon Galor of Toronto Salsa Lessons / Classes for your suggestions to make the newsletter look like the website and profile younger entrepreneurs like Jennifer Lopez and Sean Combs!