| | | | |
| --- | --- | --- | --- |
| | Like it? PLEASE +1 it! Thanks! | | |
Lesson #5: Have Fun
"I'm still maybe Peter Pan – doesn't want to grow up," says Branson.
He rarely wears the conventional suit and tie, he organizes outlandish media events where he performs risky stunts and he isn't afraid of having a little fun at the expense of others. Branson's remarkable success has come about largely as a result of his own colorful and enthusiastic personality. The most important driving factor behind all of Branson's business pursuits has been his desire to enjoy himself. "A business has to be involving, it has to be fun, and it has to exercise your creative instincts," he says.
Despite now being worth over $3 billion, Branson's prime motivation was never the money. "I can honestly say that I have never gone into any business purely to make money," he says. "If that is the sole motive, then I believe you are better off doing nothing."
Instead, Branson thinks business should be about having a good time. "Some 80% of your life is spent working," he says. "You want to have fun at home; why shouldn't you have fun at work?" To this end, Branson takes great effort to ensure his employees are enjoying themselves at Virgin. He regularly writes his staff letters to tell them what is going on and he encourages them to send him their own ideas. He also insists on having time to enjoy with his staff outside of work. "If a chairman of a company visits Seattle, that chairman should take all the staff out in the evening and have a few drinks together, talk together and party together and not be embarrassed about the staff seeing the weaker side of you," he says.
Part of Branson's ability to just have fun with his businesses lies in the fact that he relies on as few accountants and consultants as possible. He claims to have no knowledge of computers and little understanding of balance sheets or assets and liabilities, preferring instead to trust his instincts on business matters. "I never get the accountants in before I start up a business," he says. "It's done on gut feeling, especially if I can see that they are taking the mickey out of the consumer." The relaxed nature with which Branson approaches his business adds to the fun he is able to have with it.
"Business is giving people in their lifetime what they need and what they want," he says. "And you know, I've had great fun turning quite a lot of different industries on their head and making sure those industries will never be the same again, because Virgin went in and took them on."
Indeed, nothing Branson ever touched was quite the same again. The youthful enthusiasm and exuberance with which he runs his company has made him one of the most entertaining entrepreneurs in recent times. Branson consistently manages to keep not only himself but also the rest of the world on its toes in anticipation of his next move.
"I don't think of work as work and play as play," says Branson. "It's all living."
Related Articles
Who Is Your Proud Family?
Three Marketing Lessons from Realtors
The Gravity of Failure
Entrepreneur – How Not To Have A Bad Employee?
What Does Your Gut Say?
Selling swimming pools is the same as selling what you sell
The Highest Leverage Investment in a Business is...
Getting Rich Is An Exact Science
Manage Fear of Failure
Losing The Deal - Yeah, It Does Happen To All Sales Professionals too!
How A Game Of Rugby League Can Teach You To Make Your Online Business A Success.
Leadership Lessons Heard
Frustrated Network Marketer - Needs vs. Wants
Negotiation Tips…NOT from Washington
Start A Consulting Business And Build A Client Base With Autoresponders
Build Your Confidence-Make More Sales
A Confused Prospect Does Not Buy
The Explanation Gap
Leaders can't afford to make mistakes
Teaching Old Skiers New Tricks

Free PDF Download
Richard Branson Virgin
By Richard Branson
Related Forum Posts
Dan Kennedy Marketing Methods
Share this article. Fund someone's dream.
Share this post and you'll help support entrepreneurs in Africa through our partnership with Kiva. Over
$50,000 raised
and counting -
Please keep sharing!
Learn more.
Featured

Expert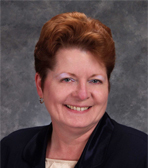 Leanne Hoagland-Smith
@coachlee
Visit website
| | | |
| --- | --- | --- |
| | Like this page? PLEASE +1 it! | |
Supporters: Thank you Sharon Galor of Toronto Salsa Lessons / Classes for your suggestions to make the newsletter look like the website and profile younger entrepreneurs like Jennifer Lopez and Sean Combs!