| | | | |
| --- | --- | --- | --- |
| | Like it? PLEASE +1 it! Thanks! | | |
Zappos Zooms to the Top: Hsieh Becomes an Industry Leader
"Over time, it became clear that Zappos was the most promising and the most fun," says Hsieh. "Eventually, I decided to join the company full time, and I became the CEO." Founded in 1999, Zappos - whose name comes from the Spanish word 'zapatos', meaning
shoes
- was underperforming drastically when Hsieh came on board. It recorded almost zero sales in its first year.
"We sat around one day talking about what we wanted the Zappos brand to represent," recalls Hsieh. "We decided to be about providing the best service. We said, 'We're a service company that just happens to sell shoes.'"
With that, Hsieh introduced a number of new changes to the way business was being done. "We had to control the entire customer experience," he says. "We expanded the warehouse to 77,000 square feet and stopped having manufacturers ship directly to customers. It was a scary time - drop shipping was 25 percent of revenue, and we gave it up all at once."
It was a slow and painful road for the young company. "We thought about going under every day," says Hsieh, "until we got a $6 million credit line from Wells Fargo. It's now $60 million."
As Zappos continued to grow financially, Hsieh also managed to get the company ranked on Fortune magazine's annual 'Best Companies to Work For' list. Things were looking up for it.
Zappos slowly expanded its product line from shoes to other clothes and accessories. It also began to serve many niche shoe markets, including narrow, wide, or hard-to-find sizes, as well as American-made and vegan shoes. Most recently, the company began selling watches, DVDs and electronic devices.
But in 2009, under pressure from venture capital firm Sequoia Capital, Hsieh agreed to an
acquisition
by Amazon.com in a deal valued at almost $1.2 billion.
Hsieh stayed on as CEO of Zappos, focusing on building a corporate culture that its employees enjoy. What does that mean exactly?
For Hsieh, it meant things like locking all of the doors at the company's Las Vegas headquarters - all except the front two. "We made the decision to actually lock all the doors so everyone has to go through the front-entrance reception area, even though that means you might have to walk all the way around the building," he says. "The reason for that is to create this kind of central hub that everyone has to pass through to help build community and culture."
He also introduced free lunches - to persuade staff to socialize and interact with each other - and encouraged each of the company's specialized 'teams' to decorate one of the office's conference room as they saw fit (the outdoor merchandising team created a log cabin complete with a fake fire).
Today, Zappos employees some 1,500 people - all of whom have refused Hsieh's $3,000 quit-now bonus, which ensures people are working for the company out of love for the job and not the money. Zappos also brings in almost $840 million annually.
Related Articles
Lesson #2: "We interview people for culture fit."
Lesson #3: "Table selection is the most important decision you can make"
Sizing Up Success: How Hsieh Found The Shoe That Fit
Lesson #1: "To become really good, you need to live it and sleep it"
Lesson #5: "I'd rather spend money on things that improve the customer experience than on marketing"
From Student to Shoe Salesman: The Early Years of Zappos' Tony Hsieh
I Want to Work for Tony Hsieh
Zappos Data Breach - Customer Safety and Security
Promote Fun -- Promote Profits
Personal Branding with Twitter: Success Stories
Fun and A Little Weirdness
Lesson #4: "Remember that it's a long-term game"
Team Building with Happiness
Are Negative Tweets Pecking Away at Sears' Reputation?
Creative Follow-Up Idea: Send a Helpful Video
Social Media in the Workforce...Enhancement or Interruption?
How Zappos Bounced Back from the Brink of Bankruptcy
Creating a Great Place to Work Improves Job Satisfaction
Do you know how to cultivate your best brand advocates?
Top Mlm Leaders-Are You One Of Them?

Free PDF Download
Tony Hsieh Quotes
By Tony Hsieh
Related Forum Posts
What is one of your favorite sales and marketing book?
Re: My 200 post
Re: Welcome, Trent B, to the All-Time Leader Board!
Re: What is one of your favorite sales and marketing book?
Re: Twitter releasing real time analytics
Share this article. Fund someone's dream.
Share this post and you'll help support entrepreneurs in Africa through our partnership with Kiva. Over
$50,000 raised
and counting -
Please keep sharing!
Learn more.
Featured

Expert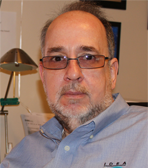 Edward R. Kundahl
@ideaman55
Visit website
| | | |
| --- | --- | --- |
| | Like this page? PLEASE +1 it! | |
Supporters: Thank you Sharon Galor of Toronto Salsa Lessons / Classes for your suggestions to make the newsletter look like the website and profile younger entrepreneurs like Jennifer Lopez and Sean Combs!