| | | | |
| --- | --- | --- | --- |
| | Like it? PLEASE +1 it! Thanks! | | |
Starting From Scratch: The Early Days of Milton Hershey
"A model town, a modern factory, a substantial business, these are the realizations of one businessman's dreams." - The Business World, June 1903
It is a name that makes mouths around the world salivate just at the sound of it. In a classic story of rags to riches, Milton Hershey became not only one of 20th century America's most successful entrepreneurs but also one of the country's most generous philanthropists. Today, more than sixty years after his death, The Hershey Company continues to reign as the world's largest
chocolate company
with more than 13,700 employees and over $4 billion in sales.
Milton Snavely Hershey was born on September 13, 1857 onto 350 acres of Pennsylvania
farmland
first purchased by his great-grandparents. A descendant of those who had come over from Switzerland and Germany in the 1700s, Hershey grew up speaking Pennsylvania Dutch. The family was constantly on the move due to his father's many failed business attempts, including a fruit farm and a nursery. This strain eventually took its toll on Hershey's parents and they drifted apart.
Hershey and his mother later settled in Lancaster County. While his mother was a strict member of the Reformed Mennonite Church, Hershey himself never took part in any formal religion, claiming he followed only "The Golden Rule." Hershey also never received much formal education; in eight years of schooling, he attended seven different institutions.
In 1871, Hershey dropped out of school completely and went to work as an apprentice to the editor of a small, German-language newspaper in his hometown. He did not enjoy the work and, after dropping his hat into the printing press, Hershey was fired. His second job, at the age of 14, would prove more valuable than his first. His mother found him an apprenticeship with a
candy
and ice cream maker in Lancaster, where he would spend the next four years learning the science of candy making.
At the age of 19, Hershey decided to move to Philadelphia in order to start up his own candy business. Borrowing
money
from his uncle, Hershey printed business cards and stationary to advertise his new business. His mother and aunt also moved to Philadelphia to help him, but the business was never able to generate a profit and was forced to close
six years
later.
Hershey refused to give up. He traveled throughout Denver, New York, Chicago and New Orleans trying to find
fortune
but, again, he was unsuccessful. He returned to Pennsylvania armed with just one piece of knowledge that he had learned on his travels:
fresh milk
makes good candy. This would turn out to be his one
secret weapon
in the future as he continued to strive to realize his dreams of creating a successful candy company. But for the moment, he was 28 years old and was
returning home
unemployed, broke and shunned by his family for being an irresponsible and unsuccessful drifter.
Related Articles
Lesson #4: Break The Mold
Lesson #1: Give Back To Others
His Secret Recipe: How Hershey Achieved Success
Lesson #2: Try And Try Again
Sweetening The Deal: Hershey Tries Chocolate
Lesson #3: Go On A Quest For Quality
Lesson #5: Stick To Your Guns
Do most entrepreneurs fail on their first try at trying to be successful?
How do you know if you're on the right path?
Should you buy or start a business?
Overextended into Overwhelm
Online Entrepreneur's Coming Through Google!
A Research Report: Good Reasons for Buying a Franchise Business
Sales and Marketing Mistakes
Entrepreneurs Just Get Better With Age
The Advantages of Owning a Franchise
Rule #4 - Making Money In Business
Deciding On What Home Based Business Services You Will Offer
Business Ideas: My Favorite 7 Boldest Entrepreneur Moves of All Time
What is it like to start your own business?

Free PDF Download
Milton Hershey Quotes
By Milton Hershey
Related Forum Posts
Re: Harley Davidson Video - Questions!
When do you give up on an idea?
Re: We Have Another One...
Re: Quote of the Day - "Early to bed, early to rise, work like h
Re: Moderators on vacation
Share this article. Fund someone's dream.
Share this post and you'll help support entrepreneurs in Africa through our partnership with Kiva. Over
$50,000 raised
and counting -
Please keep sharing!
Learn more.
Featured

Expert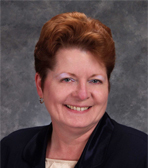 Leanne Hoagland-Smith
@coachlee
Visit website
| | | |
| --- | --- | --- |
| | Like this page? PLEASE +1 it! | |
Supporters: Thank you Sharon Galor of Toronto Salsa Lessons / Classes for your suggestions to make the newsletter look like the website and profile younger entrepreneurs like Jennifer Lopez and Sean Combs!