| | | | |
| --- | --- | --- | --- |
| | Like it? PLEASE +1 it! Thanks! | | |
The Courageous Captain: Turner Takes Television By Storm
Wary of the increasing popularity of
television
and radio, Turner decided to purchase the struggling Atlanta-based television station WJRJ in 1969. He renamed Turner Advertising to Turner Communications Group and began plans for realizing his grander vision. Just six months later, Turner purchased WRET, a similarly weak station based in North Carolina and in four years managed to make a profit of $1 million. Turner had bought the rights to classic black and white films, and by airing these he was able to increase his number of viewers dramatically. The U.S. Federal Communications Commission (FCC) had also changed their rules to allow cable providers to import signals from far-away stations, which Turner would soon begin to take advantage of.
Realizing that he needed original programming in order to sizably grow, Turner turned to sports. First, he created a full-sized wrestling arena in his own office headquarters, organized professional matches and broadcast them over his station. Then, in 1976, Turner decided to purchase the Atlanta Braves baseball team, which was struggling financially, as well as 95% of the Atlanta Hawks. He also hired Ed Taylor, a satellite expert, to manage his satellite operations. When the FCC told Turner he couldnít own a station as well as the service that sent its signal to cable providers, he created Southern Satellite, and then sold it to Taylor for $1. Turner then created Turner Broadcasting System (TBS) and began broadcasting Atlanta Braves games throughout the country. TBS had become the nationís first superstation, reaching over 2 million homes by 1978.
In 1977, Turner took some time away from his business to enter the Americaís Cup race, sailing his yacht ĎCourageousí to victory. The next year, Turner sold WRET for $20 million and put the money towards the launch of the Cable News Network (CNN), the first all-news cable network. Initially, CNN was not well received and it struggled to turn a profit for its first five years. He followed this initiative up with CNN International and CNN Radio. Turner also introduced flyaway dishes, which allowed CNN reporters to broadcast live from anywhere in the world.
After an unsuccessful bid to buy CBS in 1986, Turner purchased MGM Entertainment Company, which gave him the rights to almost 4,000 classic films, including Gone With The Wind and Citizen Kane. However, without sufficient financing, Turner was forced to sell MGM, but he managed to retain the movies, which generated over $125 million for him in that first year. He would later begin colorizing the black and white films, generating much protest from the Hollywood community and finally stopping because it was too expensive.
Quickly moving from one business venture to the next, Turner attempted to buy the broadcasting rights to the 1988 Olympics. Unsuccessful, Turner created the Goodwill Games, which were first held in Moscow in 1986. Though he lost $26 million on the venture, the games represented Turnerís sincere attempt to improve relations between the U.S. and Russia.
In 1988, Turner created the successful Turner Network Television (TNT) to broadcast all the movies he had acquired the rights to. After its live coverage of the 1989 Tiananmen Square Massacre, CNN became an indispensable tool for governments around the world. While CNN continued to grow in popularity, Turner focused on creating his Cartoon Network after purchasing over 8,500 cartoons from Hanna-Barbera.
Turner continued to expand his company with the purchase of Castle Rock Entertainment and New Line Cinema in 1993 and the following year, he created the Turner Classic Movies channel. Three years later, Turner Broadcasting System merged with Time Warner and Turner became vice chairman of the board. The 2001 Time Warner-AOL merger proved a turning point in Turnerís career. He felt increasingly sidelined from his own business and in 2003, resigned from AOL Time Warner Inc.
While he continues to remain involved in the business world, particularly through his new line of Tedís Montana Grill steakhouses, Turnerís attention has largely shifted towards philanthropy. In 1997, Turner became famous for his $1 billion pledge to the United Nations. He also co-chairs the Nuclear Threat Initiative and created the Ted Turner Foundation, which continues to make grants to organizations working towards improvements in the areas of the environment and society.
Related Articles
Bad Boy Makes Good: Turnerís Success Factors
Lesson #4: Work Like Hell
The Mouth From The South: Ted Turner is Born
Lesson #5: Leave Your Mark
Lesson #1: Set Your Sights High
Lesson #2: Never Surrender
Lesson #3: Liven Things Up
All storms are perfect
The Magic of Mentors
How Can We Build Courage In Our Lives?
Courageous Leadership
What makes a word a seed
Ted Turnerís autobiography contains lessons for life and business
Business Ideas - 3 Business Lessons From Ted Turner
Dreadful Customer Dervice
How by Being Captain Focus It Instead of CaptainWing It Will Increase Sales Even When Cold Calling
My Own Personal Storm
How to Sink a Brand
Managing Your Multi-cultural Starship
The Storm We Know

Free PDF Download
Ted Turner Quotes
By Ted Turner
Related Forum Posts
Building credit
Re: Can someone explain Search engine optimization to me?
CBC Entrepreneur Shows
Re: The Best Method for Online Marketing
My collections
Share this article. Fund someone's dream.
Share this post and you'll help support entrepreneurs in Africa through our partnership with Kiva. Over
$50,000 raised
and counting -
Please keep sharing!
Learn more.
Featured

Expert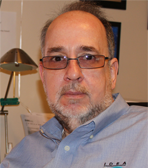 Edward R. Kundahl
@ideaman55
Visit website
| | | |
| --- | --- | --- |
| | Like this page? PLEASE +1 it! | |
Supporters: Thank you Sharon Galor of Toronto Salsa Lessons / Classes for your suggestions to make the newsletter look like the website and profile younger entrepreneurs like Jennifer Lopez and Sean Combs!