| | | | |
| --- | --- | --- | --- |
| | Like it? PLEASE +1 it! Thanks! | | |
Lesson #4: Live Big, Think Bigger
Fortune magazine recently named Combs one of the Most Influential Minorities. But, Combs has no interest in being a minority of any kind. "I admire Andre Harrell and Berry Gordy the most, the people who came up from the black community," says Combs. "But the people that I'm going to be greater than are Steven Spielberg, David Geffen, and Clive Davis."
From the very first day Combs began his
internship
at Uptown Records, he had it in the back of his mind that one day he would start and own his own company. He wasn't even thinking on the scale of Uptown; Combs wanted to be bigger – as big as they come. And, he knew that in order to get there, he couldn't go it alone. "You have to invest in executive talent in order to one day own or be part of a Fortune 500 company," said Combs. "I'm more mature now. I understand. It's alright to need people."
With the likes of Clive Davis and the Notorious B.I.G. at his side, Combs set out to achieve his goals. And, he did it by pushing the limits of what was expected. "You got to mix it up some," says Combs. "I give it up to Madonna for changing her styles, never being too predictable, going in different directions."
To this end, Combs set about revolutionizing the
music industry
by exploring new territory. In a fresh concept, Combs had his 1997 hip-hop hit single It's All About the Benjamins reworked by Rob Zombie and Dave Grohl to create a hugely successful rock remix. He also surprised many by sampling music from the likes of David Bowie and The Police, mixing them with his light rap rhythms.
Combs was never afraid to take risks, whether it was with his music or with his other business ventures. "Keep on pushing the boundaries and reaching for higher heights," he says. "If you try, if you give it your all, you go with what's in your heart." It was in Combs' heart to reach the top and he knew that the only way he would get there would be by taking risks, doing the unexpected and doing things in a way that had never been done before.
"What I'm known for, as a producer and on the label side, is making people dance, or making people feel good with a ballad or something like that," says Combs. "I study different elements, different genres, whether it's a melody by Nirvana, or the vibe of Metallica, or Soundgarden's Black Hole Sun. I just put together different vibes that people want – from a rebellious vibe to the vibe of crying out from hurt or happiness to just wanting to let go and party."
From his music to his clothing lines to his restaurants, Combs has been a risk-taker who sets high goals and takes extraordinary steps to achieve them. He seeks out unexplored and new territories and tries to make them his own.
Related Articles
Getting Rich Is An Exact Science
Lessons from Sobibor
The Right To Be Rich
Who Is Your Proud Family?
Live Your Dreams – Sharpening Your Attitude In Difficult Time To Live The Life Of Your Dreams
Cutting Out The Cancer In Sales/Management
"Tuesdays with Morrie: An Old Man, a Young Man, and Life's Greatest Lesson" by Mitch Albom
4 More Ways To Outsell Your Competitors
Keeping Your Key Employees Happy
Three Marketing Lessons from Realtors
Build Your Confidence-Make More Sales
Resiliency Lessons From The Chilean Mine Triumph
WEALTH CREATION PRICIPLES
Life's Formula
The Gravity of Failure
Business Blogging, The Lessons of 100+ Posts
Entrepreneur – How Not To Have A Bad Employee?
What Does Your Gut Say?
Publicity -- What Do You Do When PR Goes Horribly Wrong?
Your Energy is Always Evolving You

Free PDF Download
Sean Combs Godzilla
By Sean Diddy Combs
More from Sean Diddy Combs

Sean Combs Quotes
Lesson 2 Play To Win
Sean Combs Godzilla
Lesson 4 Live Big Think Bigger
Sean by Sean Combs
Related Forum Posts
How Quick is That
Just want to say Hi!
Dan Kennedy Marketing Methods
Internet Marketing Conference on SLife
Re: Balance - Make time for things you love
Share this article. Fund someone's dream.
Share this post and you'll help support entrepreneurs in Africa through our partnership with Kiva. Over
$50,000 raised
and counting -
Please keep sharing!
Learn more.
Featured

Expert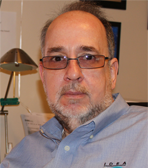 Edward R. Kundahl
@ideaman55
Visit website
| | | |
| --- | --- | --- |
| | Like this page? PLEASE +1 it! | |
Supporters: Thank you Sharon Galor of Toronto Salsa Lessons / Classes for your suggestions to make the newsletter look like the website and profile younger entrepreneurs like Jennifer Lopez and Sean Combs!