| | | | |
| --- | --- | --- | --- |
| | Like it? PLEASE +1 it! Thanks! | | |
Lindsay Fox Articles
The Australian Trucking Magnate: The Early Years of Lindsay Fox
As of 2009, Lindsay Edward Fox was the 10th richest person in Australia, with a net worth of almost AU$1.5 billion. What started as a one-man operation driving a truck to deliver soft drinks slowly ballooned into the largest private supply chain solution company in Asia-Pacific. But it was not an easy road for Fox, who had to overcome an abusive father, high school expulsion, and more on his rise to the top.
Keeping On Trucking: Fox Takes His Company To The Top
"Without trucks, you don't get anything to where it's got to be, regardless. There is no other way of moving goods from point A to point B," says Fox. "We have such a huge expanse of country in Australia. The trucks are part of it."
Lesson #1: "Personal relationships are always the key to good business"
"I guess we keep on trying to look after the people that look after us. If we don't look after one another, we can't win. Now, you don't retain customers unless you have a combination of what I call the TIL principle – trust, integrity and loyalty," says Fox. "I look at a lot of the people I initially employed. And the aspect of loyalty was 100 per cent. Maybe the ability was 90 per cent, but I'd rather have that than a reverse position of it."
Lesson #2: "In life you've got to put all you've got into it"
"My mental arithmetic's always been good. I always try and make one and one equal three," says Fox. "Most of the people look at one and one making two but I try to work out how to put some icing on the cake."
Lesson #3: Learn The Industry From The Ground Up
To this day, Fox still keeps a copy of his 1952 driving logbook in his office. It is a reminder of the days when he used to cart coal in the winter and soda in the summer around in the back of his used truck. That is, until he was 30 years old and "had six kids and 60 trucks."
Lesson #4: "If you don't have tall poppies, you only have weeds"
"One of the problems in Australia is we get caught up with the tall poppy syndrome," cautions Fox. "If you don't have tall poppies, you only have weeds."
Lesson #5: "Everyone can make mistakes. That's why they put rubbers on pencils."
All his life, Fox has been a big better. He is one of those who believe that there is no point in making a deal unless you are prepared to put your entire house on the line.
From Trucker to Transport Legend: How One Entrepreneur Rose From His Humble Beginnings
"I'd ask you what you'd been smoking if you'd said this was where I want to be at this particular time of life," says Fox of his current achievements in life. "Being in the right spot at the right time, making commitments, fulfilling obligations to all the people that you've ever dealt with, give you a certain aspect of credibility. And credibility is really the foundation that you've got to keep on building upon. Stepping stones in the life, I guess, have been setting a goal. My original goal was to make £10 a day, two or three days a week. And then…"
Lindsay Fox Quotes
Lindsay Fox Quotes
Share this article. Fund someone's dream.
Share this post and you'll help support entrepreneurs in Africa through our partnership with Kiva. Over
$50,000 raised
and counting -
Please keep sharing!
Learn more.
Featured

Expert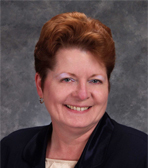 Leanne Hoagland-Smith
@coachlee
Visit website
| | | |
| --- | --- | --- |
| | Like this page? PLEASE +1 it! | |
Supporters: Thank you Sharon Galor of Toronto Salsa Lessons / Classes for your suggestions to make the newsletter look like the website and profile younger entrepreneurs like Jennifer Lopez and Sean Combs!