| | | | |
| --- | --- | --- | --- |
| | Like it? PLEASE +1 it! Thanks! | | |
Estee Lauder Biography
The Estee Lauder biography is a story of an anything but ordinary woman. Born Josephine Esther Mentzer on July 1, 1908 in Queens, New York, the cosmetics
queen
the world would later come to know as Estee Lauder grew up in a busy household. She was the youngest of nine children to parents who had immigrated from Hungary and Czechoslovakia. Her father owned a
hardware store
in Queens, above which the family lived in a small apartment.
One of the pivotal turning points in her life story was when the
young girl
went to work for her uncle, Dr. Schotz. Schotz was a
chemist
for New Way Laboratories, where Lauder first began her career in sales by selling some of the creams her uncle was making. She became quite successful in promoting such products as the Six-In-One Cold Cream and the Dr. Schotz Viennese Cream to salons and resorts throughout the city.
When she was 22, Lauder married – and subsequently separated and remarried – textile salesman Joseph Lauder. Together, the two continued to make creams in an old restaurant they had converted into a factory. Supportive of his wife, Joseph Lauder agreed to help form his wife's company, which they did in 1947. It was at that point that this life story would become one of national interest.
After winning a concession in Saks Fifth Avenue, Lauder's business took off. She traveled the entire country talking to managers of fine department stores in each state in an effort to get her products in their stores. With unmatched
persistence
that so typifies the Estee Lauder biography, she was able to grow her company at such a rapid rate that by the 1950s, Estee Lauder products were being featured in all of the major department stores, including Nieman-Marcus and Marshall Field's.
By the mid-1970s, the company had grown so large and so popular that its products could be bought in over 70 countries. Thanks to its namesake's single-handed determination, the company had become responsible for 50 percent of all retail
beauty products
sold in the U.S. by the end of the millennium. That staggering success is what makes this story one of national importance.
On April 26, 2004, the beauty tycoon's success would come to an end. The beauty queen passed away in her Manhattan home from cardiopulmonary failure. At the age of 97, Lauder's life may have been over, but her significance in the
beauty industry
the world over was not. She left behind a lasting legacy and a brand name that is recognized in more than 120 countries.
Today, the Estee Lauder biography is one of extreme significance. The company employs more than 26,000 people, earns billions of dollars in revenue each year, and operates such other hugely popular brands as Tommy Hilfiger, Donna Karan, Donald Trump, Missoni, Tom Ford, and Sean John. William Lauder, grandson of the company's original founder, currently serves as CEO, President and Executive Director of Estee Lauder Companies Inc.
Related Articles
Estee Lauder Bonus
Estee Lauder: From Small Business to Multi-Million Dollar Cosmetics Empire
The Smell of Success: Lauder Starts Her Business
Lesson #5: Have a Message
Estee Lauder Bonus
Lesson #3: Create the Illusion
The Makings of a Beauty Tycoon: Estee Lauder is born
Lesson #1: Don't Take 'No' for an Answer
Estee Lauder Beautiful
Estee Lauder Advanced Night Repair
Business Ideas: 3 Business Ideas from Estee Lauder's Success
Estee Lauder Companies
Lesson #4: Try Something New
A Man of Firsts: How Johnson Achieved Success
The Winning Concoction: Lauder's Success Factors
Lesson #3: Go Against the Grain
Lesson #2: Do It Yourself
5 Tips to Help Boost Your Biography For Success
Andrew Carnegie Biography
Smart Women Are Like Harry Potter

Free PDF Download
Estee Lauder Advanced Night Repair
By Estee Lauder
Related Forum Posts
Re: What are your September goals?
Re: Quote of the Day - ?"Everything happens for a reason and a p
Share this article. Fund someone's dream.
Share this post and you'll help support entrepreneurs in Africa through our partnership with Kiva. Over
$50,000 raised
and counting -
Please keep sharing!
Learn more.
Featured

Expert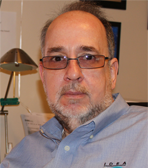 Edward R. Kundahl
@ideaman55
Visit website
| | | |
| --- | --- | --- |
| | Like this page? PLEASE +1 it! | |
Supporters: Thank you Sharon Galor of Toronto Salsa Lessons / Classes for your suggestions to make the newsletter look like the website and profile younger entrepreneurs like Jennifer Lopez and Sean Combs!