| | | | |
| --- | --- | --- | --- |
| | Like it? PLEASE +1 it! Thanks! | | |
The Winning Concoction: Lauder's Success Factors
She was born the daughter of immigrants and raised in a humble home but she left the world as one of the most successful and wealthiest women entrepreneurs in the world. She has become a household name and her products are as much sought after now as they ever were. How did this once unknown aspiring actress make a name for herself in the fiercely competitive beauty industry?
She was Hands-On: "Touch a face. Touch a hand. Say, 'This is for you, this is what I want you to wear'," Lauder once said. Not only did she love to touch her customers, but she loved to do everything else as well. From product design to sales to marketing, Lauder took charge of all aspects of her company. She did this both because she loved to, and to ensure quality control. The personal nature of her products and management style was one of Lauder's significant success factors.
She Was Persistent: "When you stop talking, you've lost your customer," said Lauder. "When you turn your back, you've lost her." Lauder knew she had a good product on her hands and if only she could get it on store shelves, the world would soon fall in love with it too. Lauder had a combination of
ambition
and stubbornness that proved deadly in the business world – deadly to her competitors, that is. She encountered many obstacles but never gave up on her dreams.
She Fashioned a Myth: Despite her modest beginnings, to the outside world Lauder was a woman of refinement, culture, and distinction. She had literally crafted herself into a sophisticated woman of beauty. It was this image that helped her not only get the contacts she needed to succeed, but to help her portray her products as an upper-class luxury and a thing of pure elegance and beauty.
She was a Risk-Taker: Lauder always touted the importance of acknowledging one's own mistakes, but in reality, she made few. She was a courageous businesswoman who wasn't afraid to try new strategies and push her company in different directions. Despite being surrounded by industry giants with many more years experience than her, Lauder remained steadfast in her commitment to her company and did what it took to achieve her goals. Because of this, she was able to forge her own unique path to success.
She Gave Her Work Meaning: Lauder wasn't just selling beauty products; she was selling hope. She tried to give women around the world the
confidence
they needed to go out and do the things they've always wanted to do. By taking three minutes each day to look beautiful, the other 1437 minutes of every day could be spent with self-assurance and faith in oneself. It was this message that Lauder worked hard to convey through her company and all of its product lines.
Throughout her career, Lauder became well known for her so-called 'Lauderisms', useful tidbits of advice to other entrepreneurs, such as "When you're angry, never put it in writing," "Divide and Rule", and "Give credit where credit is due." But, she will most be remembered as an
entrepreneur
who was never willing to settle for anything less than the best.
Related Articles
Estee Lauder: From Small Business to Multi-Million Dollar Cosmetics Empire
Successful Sales Techniques
Selling Techniques 101
Winning is for Wimps and Losers
The Little Bunny that Could: How Playboy Became an Empire
People with Goals and Dreams
Winning Business the Right Way
Losing vs. Not Winning the Sale
The overuse of "people" as competitive advantage
An Apprentice Lesson in Leadership
What makes a winning FX trading strategy
Twenty-one Hot Tips for Developing Your Winning Personal Success Strategy
Critical Success Factors
What is Failure Anyway?
"The Word" According To Marshall
"Strategic Thinking Applied to Making Winning Presentations to Investors"
Live The Life Of Your Dreams: The Top 5 Ways To Live The Life Of Your Dreams
Tactics For Keeping Score On Your Business
Tender Writing Guidelines
Six Golden Questions, winning sales people always ask

Free PDF Download
Estee Lauder Advanced Night Repair
By Estee Lauder
Related Forum Posts
Elevator Pitch in 10 Words
Re: The 3 Factors That are Limiting Your Productivity
Re: THE SECRET TO SUCCESS IS ALL IN YOUR HEAD...RIGHT NOW!!!
Re: Quote of the Day - "Winning is the most important thing in m
Books for Women Entrepreneurs
Share this article. Fund someone's dream.
Share this post and you'll help support entrepreneurs in Africa through our partnership with Kiva. Over
$50,000 raised
and counting -
Please keep sharing!
Learn more.
Featured Article
How to Overcome Barriers with Mobile Marketing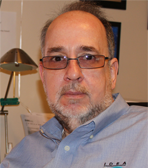 By
Edward R. Kundahl
,
Allentown Search Marketing Expert
| | | |
| --- | --- | --- |
| | Like this page? PLEASE +1 it! | |
Supporters: Thank you Sharon Galor of Toronto Salsa Lessons / Classes for your suggestions to make the newsletter look like the website and profile younger entrepreneurs like Jennifer Lopez and Sean Combs!