Coco Chanel Perfume
---
Free PDF Download
Coco Chanel Bio - By Coco Chanel
---
In 1924, legendary fashion icon Coco Chanel remarked, "I want to give women an artificial perfume. Yes, I really do mean artificial, like a dress, something that has been made. I don't want any rose or lily of the valley; I want a
perfume
that is a composition." Today, eighty-three years after the first launch of Chanel No. 5, Coco Chanel perfume remains as popular as ever and indeed, one of the best known brands in the world.
The idea of creating a fragrance first arose in 1920, when the young
fashion designer
was introduced to Ernest Beaux through her beau at the time, the Russian Grand Duke Dmitri. Beaux was a perfumer, and at the time was working on a special concoction for another company. After sampling the scent, she convinced Beaux to sell it to her instead, and thus was launched the first of her scents, Chanel No. 5.
Initially, this new fragrance was introduced solely to the fashionista's personal friends and her best clients. However, in 1924, after partnering with French businessman Pierre Wertheimer, the product went public, with Wertheimer owning 70 percent, Coco owning 10 percent, and another private investor owning 20 percent. Today, the Wertheimer family continues to run that side of the business.
From Chanel No. 5 to her later Coco Mademoiselle and Chanel Coco fragrances, Coco Chanel perfume is based on Coco's desire to have a scent that "reflects my personality, something abstract and unique." In her own time, most
perfumes
were based on the idea of being 'beautiful' – through the likes of floral scents – in order to further enhance a woman's beauty. However, Coco Chanel perfume was meant to contrast this natural beauty by being more artificial.
Sales of the fragrance have continued to increase over time, especially after being introduced in the U.S. in the 1950s. In 1953, sales skyrocketed when Marilyn Monroe famously answered the question of what she wore to bed with the answer, "Two drops of Chanel No. 5." Even Andy Warhol got on the bandwagon, when he made nine silk screens of Chanel No. 5. In 1959, the uniqueness of the product design itself landed the bottle in the Museum of Modern Art in New York City. Over the years, spokespersons for the product have included Catherine Deneuve, Estella Warren, and Nicole Kidman.
In the 1970s, the market dominance that Coco Chanel perfume was enjoying began to fade. Many women, especially in America, began to view it as a fragrance for out-of-style women. However, Pierre Wertheimer's grandson Alain had recently taken over control of the company and focused his efforts on turning it around. By spending millions of dollars on advertising, profits slowly began to rebound. Today, Chanel No. 5 remains one of the most famous – and most expensive – perfumes available anywhere in the world. Indeed, at a price of hundreds of dollars per ounce, it is the special woman that can afford the special Coco Chanel perfume.
Related Articles
Mademoiselle Coco Chanel
Coco Chanel Handbag
Coco Chanel Bio
Lesson #5: Take A Second Chance
Coco Chanel Sunglasses
Lesson #4: Leave A Strong Impression
The Beauty Magnate: Chanel Leaves Her Mark
Lesson #3: Be Inspired
Lesson #1: Be One Of A Kind
Humble Beginnings: The Early Years of 'Coco' Chanel
Lesson #2: Be Bold
Taking Haute Couture to New Heights: How Chanel Achieved Success
Sales Digging In Progress: Get Prospects to Listen to You
HOW TO DEMOGRAPHICALLY AND GEOGRAPHICALY SEGMENT THE MARKET FOR EFFECTIVE ADVERTISING AND PROMOTION.
5 Obstacles Women Entrepreneurs Encounter and How to Surmount them
Does Sex Sell?
Why You React to Certain Customers and How to Stay Positive
Advice For Corporate Executives In the Frying Pan
Credit Alliance Group discusses Basic Interview Etiquette
The Chameleon Approach to Sales Success
Free PDF Download
Coco Chanel Bio - By Coco Chanel
Related Forum Posts
Re: TOURNAMENT - Madam C.J. Walker defeats Vijay Mallya! Stay tu
Re: Ideas For Business
Share this article. Fund someone's dream.
Share this post and you'll help support entrepreneurs in Africa through our partnership with Kiva. Over
$50,000 raised
and counting -
Please keep sharing!
Learn more.
Featured

Expert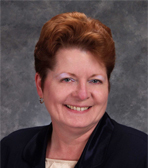 Leanne Hoagland-Smith
@coachlee
Visit website
| | | |
| --- | --- | --- |
| | Like this page? PLEASE +1 it! | |
Newsletter

Get advice & tips from famous business
owners, new articles by entrepreneur
experts, my latest website updates, &
special sneak peaks at what's to come!
Suggestions
Email us
your ideas on how to make our
website more valuable! Thank you Sharon
from
Toronto Salsa Lessons / Classes
for
your suggestions to make the newsletter
look like the website and profile younger
entrepreneurs like Jennifer Lopez.