| | | | |
| --- | --- | --- | --- |
| | Like it? PLEASE +1 it! Thanks! | | |
The Beauty Magnate: Chanel Leaves Her Mark
Chanel was beginning to make a name for herself among the who's who of Paris all the while acquiring a taste for their luxuries and decadent lifestyle. With her modest hat and dress store, Chanel's reputation was already beginning to grow as a woman who had little interest in the extravagant and tight-fitting clothes that were
all the rage
at the time. Instead, she opted for darker and simpler dresses that drew their inspiration from men's clothing as well as the outfits of the
nuns
she had grown up around.
With her new taste of the opulent life, Chanel decided to leave Balsan and link onto the arm of his friend, a
wealthy businessman
by the name of Arthur "Boy" Capel. The two would go on to enjoy a passionate affair until Capel's life was cut short by a car accident while on his way to see Chanel in 1919. But, in their early days together, it would be Capel who helped get Chanel's career off the ground. He provided the financing for Chanel to open an additional two boutiques in Biarritz and Deauville.
In no more than four years, Chanel's business had become so successful that she was able to pay back the startup
money
she had initially received from Capel in full – this, despite the fact that it was given to her as a gift, not a loan. Chanel had broken into the
fashion industry
by being a trendsetter, gaining inspiration for her designs largely from her lover's closet and using traditionally masculine materials to make them. Instead of the ornate pieces of her competitors, Chanel's creations were minimal and unpretentious yet still sophisticated. Her "little black dress" quickly became a staple in the fashion world.
While her
prominence
as a
fashion designer
was continuing to grow, it was the release of a product in the 1920s that would immortalize Chanel. After the death of Capel, Chanel had become mistress to the Russian Grand Duke Dmitri, through whom she met Ernest Beaux. Beaux was in the
perfume
industry and was currently working on a special
concoction
for a French company. Chanel sampled the essence and after making a few suggestions, convinced Beaux to give it to her instead. With that, the legendary Chanel No. 5 perfume was born in 1924.
At the same time, Chanel had also been making quite a name for herself in the inner circles of the elite, having romantic liaisons with many of the most notable dukes and businessmen of the time. But, it was one relationship in particular that would threaten to destroy Chanel's career completely.
During World War II, Chanel closed down her business and began a relationship with a German Nazi officer. Her reputation in the public's eyes became quickly and irrevocably damaged. She thought her years as a designer were finished and she stayed out the spotlight until 1954, when at the age of 71, Chanel decided to make a comeback. To this day, nobody knows if she returned because she was bored or if she wanted to reclaim her territory amongst the growing competition. But, it didn't matter – Chanel was back.
She received a lukewarm reception in Europe, where her designs were not perceived as being as revolutionary as they once were. Americans thought otherwise and embraced Chanel with open arms. Europe would follow soon after. Chanel quickly climbed back to her position at the top of the fashion ladder and continued to innovate and create designs until her death at the age of 88. She never married and had no children, but Chanel had achieved the kind of success that most others only dream about. Today, under the direction of Karl Lagerfeld, Chanel remains one of the most prestigious and successful fashion houses in the world.
Related Articles
Lesson #4: Leave A Strong Impression
Lesson #3: Be Inspired
Taking Haute Couture to New Heights: How Chanel Achieved Success
Coco Chanel Perfume
Lesson #5: Take A Second Chance
Lesson #1: Be One Of A Kind
Lesson #2: Be Bold
Humble Beginnings: The Early Years of 'Coco' Chanel
Coco Chanel Handbag
Mademoiselle Coco Chanel
Coco Chanel Sunglasses
Coco Chanel Bio
What the big guys say
Beauty Franchises in the UK
Beauty
Sales Digging In Progress: Get Prospects to Listen to You
Use Examples to Encourage
What A Beautiful Year
REDUCING STRESS--- NATURE
Lesson #5: Have a Message

Free PDF Download
Coco Chanel Bio
By Coco Chanel
Related Forum Posts
Re: TOURNAMENT - Madam C.J. Walker defeats Vijay Mallya! Stay tu
Re: Hi everybody - Statricks has joined!
Hi all from Australia!!
Re: Hi everybody - Statricks has joined!
Help in a Struggling Economy
Share this article. Fund someone's dream.
Share this post and you'll help support entrepreneurs in Africa through our partnership with Kiva. Over
$50,000 raised
and counting -
Please keep sharing!
Learn more.
Featured Video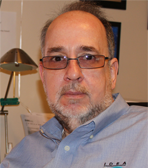 Expert author video by:
Edward R. Kundahl
,
Allentown Search Marketing Expert
| | | |
| --- | --- | --- |
| | Like this page? PLEASE +1 it! | |
Supporters: Thank you Sharon Galor of Toronto Salsa Lessons / Classes for your suggestions to make the newsletter look like the website and profile younger entrepreneurs like Jennifer Lopez and Sean Combs!