| | | | |
| --- | --- | --- | --- |
| | Like it? PLEASE +1 it! Thanks! | | |
Lesson #1: Keep The Entrepreneurial Spirit Alive
"In the 1970s, I filled my ranks with managers from all different walks of life who generally were very savvy to the ways of big business," recalls Vernon, "and they almost killed us."
When her company grew from a million to a multi-million dollar company, Vernon knew she had to make some changes. She didn't have any formal business or accounting training and although she had been the one to grow the business to that point, Vernon knew that from there on out, she wouldn't be able to go it alone. She needed help and logically, turned to some of the most experienced veterans of large corporations to help her.
"I don't want to generalize, but some of the executives I hired just couldn't make a decision," says Vernon. "They took analysis to the point of paralysis. Every major consideration had to first be studied by a committee." A committee, according to Vernon, was a group who takes minutes and wastes hours. She knew that as her company grew, the stakes would get higher and decisions couldn't be made on her instincts alone anymore. But, waking up and finding that her competitors had already begun doing something that she was planning on but hadn't been able to implement yet was unacceptable to Vernon.
After that experience, Vernon had learned from her mistake, namely of the importance of combining the qualities of both
entrepreneur
and manager in order to successfully run a company. "These are the left and right sides of the business brain, and they must harmonize in a healthy corporation."
Vernon got rid of the less-than-helpful executives and reinvigorated her company with the entrepreneurial spirit that she began it with. It was this attitude that was behind the outsourcing of the company's products to China at a time when the country had just broken two decades of silence. "I said, 'The hell with it, I'm not going to be able to do business sitting from home,'" Vernon recalls. "I needed to go to see what China had to offer."
It was this kind of entrepreneurial operating environment that Vernon tried hard to preserve in her company over the years. "I got the facts, let them fly, then let it be," says Vernon. Instead of spending thousands of dollars on market research to predict a product's success, Vernon would just use space in her catalog to achieve the same result. "At the very worst, the product bombs," she says. "At best, we have a popular new product out in the selling arena, while our competitors still have it in their research files."
Nevertheless, Vernon continued to temper her entrepreneurial instincts with a managerial head, receiving monthly status reports and holding regular strategic planning sessions. "Mixing entrepreneurs and managers, the oil and water of business, is not only possible and profitable, but it's also fun," says Vernon. "Both sides learn from the other and grow both as individuals and together as a team."
So, advises Vernon to aspiring entrepreneurs, "plan your hunches and use your heads and mix in a heavy dose of common sense."
Related Articles
The Entrepreneurial Spirit
SMEs - a challenge for African countries
SME's - protectionism does it help?
The Yukon Spirit: Nurturing Entrepreneurs
SME's - does protectionism help
Preserving the Entrepreneurial Mindset
Lessons from Sobibor
SMEs the difference between entrepreneurs and franchisees
How to Stay Innovative?
"Market Research" Story
How to Become Recession Resistant in This Ugly Economy - 10 Key Considerations for Would-Be Entrepreneurs
About time we heard what the aging population can DO together
Do You Need Experience to Own a Franchise?
Discovering the Entrepreneurial Spirit within you
Lesson #5: Build a Strong Team
Be An Entrepreneur This Year
I'm back and feeling better!
How to Effectively Maximize start up business loans and Get the Best Results
Be The Inspiration You Want From Others
Who Do You Think You Are?

Free PDF Download
Lillian Vernon Quotes
By Lillian Vernon
Related Forum Posts
Legacy
Re: I.M Fellow Here!
Re: Cash Comes from Creativity
Dan Kennedy Marketing Methods
The Old Girl's Network - (2003)
Share this article. Fund someone's dream.
Share this post and you'll help support entrepreneurs in Africa through our partnership with Kiva. Over
$50,000 raised
and counting -
Please keep sharing!
Learn more.
Featured

Expert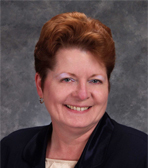 Leanne Hoagland-Smith
@coachlee
Visit website
| | | |
| --- | --- | --- |
| | Like this page? PLEASE +1 it! | |
Supporters: Thank you Sharon Galor of Toronto Salsa Lessons / Classes for your suggestions to make the newsletter look like the website and profile younger entrepreneurs like Jennifer Lopez and Sean Combs!