| | | | |
| --- | --- | --- | --- |
| | Like it? PLEASE +1 it! Thanks! | | |
Lesson #4: Make Your Customers Happy
"In my view, each of my 21 million customers is a real person," says Vernon "I always keep a clear image of her." Vernon's success has come about as a result of her core principal of trying to make her customers happy.
Vernon's typical customer is a 'she', who Vernon claims desires the values of generations past with the conveniences of a modern today. Thus, Vernon fashioned her
catalogs
"to have the appeal of an old-fashioned general store, while featuring merchandise that will make her life easier and a bit happier," she says. "That 'bit happier' is the key."
Vernon understood that making customer satisfaction her business' number one priority was key for two reasons. First, it would serve as the foundation for customer loyalty, when her clients could feel consistently confident in relying upon her company. Secondly, Vernon believed that a happy customer was the basis of excellent word of mouth advertising. Her general rule of thumb was that "a happy customer may tell three others about what you have to offer. Which is good. An unhappy customer, more ominously, will tell ten others about the bad experience. Which is very bad." Thus, with customer satisfaction at the core of her business philosophy, Vernon's sales skyrocketed.
Once she understood the necessity of making her customers happy, Vernon set out to do just that. She outlined three basic building blocks of happiness: selecting the right products, being honest with customers, and welcoming communications between her company and her customers.
The first and most important step for good salesmanship was for Vernon to know her market. When she first began selling her matching bag and belts, she marketed it to teenage girls. A few months later, she then tried to advertise the same product in Vogue, but her products were met with less enthusiasm. "All of a sudden, what had been the right product became the wrong product, sold to the wrong customer, through the wrong avenue," she says. The lesson that Vernon took away from this early experience was "Don't try to be all things to all people. Concentrate on selling something unique that you know there is a need for, offer competitive pricing and good customer service."
Once she identified the right market, Vernon set out to ensure that her products were always of the highest quality and value possible. She steered clear of hype in her catalogs and instead strove to be as honest as possible with her customers. She encouraged her customers to give their feedback and tried herself, personally, to respond to as many of their comments as possible. Vernon also began offering a 100% money-back guarantee with no time limits, even refunding an unopened box of stoneware 20 years after it had been purchased.
While Vernon's
kitchen table
and
index cards
have been long since replaced by computers and high-tech distribution facilities, she claims that the basics haven't changed. "From a catalog image that attempts to tap into their yearnings to be 'a bit happier,' to the steps we have taken to assure they aren't disappointed, we deliver on both a philosophical and practical level," she says. "In doing so, we are guarding our crown jewels."
Related Articles
Selling swimming pools is the same as selling what you sell
Three Marketing Lessons from Realtors
Do you have enough?
Entrepreneur – How Not To Have A Bad Employee?
Razor cut-through!
LESSONS FROM THE ROYAL WEDDING
If My Dog Could Talk
Who Is Your Proud Family?
Open the doors of happiness.
Always Look on the Sunny Side
Now You Can Have a Great Biz Plan With Ease
10 things I've learned in the past 10 years – part 1
Sales Lessons From A Cruise
Are You Happy Today?
How Strong is Your Customer Loyalty? What AT&T and Apple Can Teach You
Lessons from Penney's and Ron Johnson's 1 Billion Dollar Mistake
Personal Branding: What The NFL Can Teach You About Creating a Compelling Brand
Successful Living Part 6 - My Reactions are My Life
The Gravity of Failure
Lessons in Customer Service for Target

Free PDF Download
Lillian Vernon Quotes
By Lillian Vernon
Related Forum Posts
Re: Two Useful Books To Help You Focus On The CLIENT
20% increase
Re: Quote of the Day - "The only people witho
Re: What customers actually wants?
How to Do Great Marketing with (Amost) No Money
Share this article. Fund someone's dream.
Share this post and you'll help support entrepreneurs in Africa through our partnership with Kiva. Over
$50,000 raised
and counting -
Please keep sharing!
Learn more.
Featured Video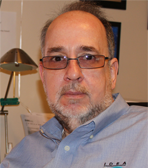 Expert author video by:
Edward R. Kundahl
,
Allentown Search Marketing Expert
| | | |
| --- | --- | --- |
| | Like this page? PLEASE +1 it! | |
Supporters: Thank you Sharon Galor of Toronto Salsa Lessons / Classes for your suggestions to make the newsletter look like the website and profile younger entrepreneurs like Jennifer Lopez and Sean Combs!