| | | | |
| --- | --- | --- | --- |
| | Like it? PLEASE +1 it! Thanks! | | |
Lesson #4: Aim High
"Aim for the highest," said Carnegie. "Think of yourself as on the
threshold
of unparalleled success. A whole, clear,
glorious life
lies before you. Achieve! Achieve!"
Nothing about Carnegie was small. He was the father of the world's first-ever billion-dollar company. At his peak, he was one of the world's richest men, second only to John D. Rockefeller. Over the course of his career, Carnegie set his sights high and settled for nothing less. It was only in aiming high that Carnegie was able to work out a path to get there.
"I would not give a fig for the
young man
who does not already see himself the partner or the head of an important firm," said Carnegie. "Do not rest content for a moment in your thoughts as head clerk, or foreman, or general manager in any concern, no matter how extensive. Say each to yourself, 'My place is at the top.'"
Because Carnegie believed that anything was possible if he set his mind on it, he decided from his very early days to set his mind on becoming something great. Whether it was in the railroad, iron or steel industry, Carnegie had his eye on the top and indeed, that was where he wound up. "Be king in your dreams," he said in an address to college students in Pittsburgh in 1885. "Make your vow that you will reach that position, with untarnished reputation, and make no other vow to distract your attention."
Carnegie was a man who was not afraid to dream big dreams for himself and for his country. He looked into the future, saw the potential for opportunities, and decided he would lead the way. "Immense power is acquired by assuring yourself in your secret reveries that you were born to control affairs," he said. "Whatever I engage in, I must push inordinately."
Carnegie believed that every act you have ever performed since the day you were born was performed because you wanted something; the quality of your life just depended on what those things were that you wanted. Were you aiming for the best or settling for less? "People who are unable to motivate themselves must be content with mediocrity, no matter how impressive their other talents," he said. No matter how well you can do something, unless your aim is to do it better than anyone else, you will never reach great heights of success.
Aiming high, however, did not mean being arrogant or foolish enough to think that you could walk the road to success alone. "No man will make a great leader who wants to do it all himself, or to get all the credit for doing it," said Carnegie, who was never averse to either delegating or working with others to achieve a common goal. "When I did big things, some large corporation like the Pennsylvania Railroad Company was behind me and the responsible party," he said.
Despite his immense wealth, Carnegie advises against setting that as the marker of success. "Do not make riches, but usefulness, your first aim," he said. "Let your chief pride be that your daily occupation is in the line of progress and development; that your work, in whatever capacity it may be, is useful work, honestly conducted, and as such ennobling to your life."
Related Articles
Who Is Your Proud Family?
Three Marketing Lessons from Realtors
The Gravity of Failure
Develop your talents even if bored
Entrepreneur – How Not To Have A Bad Employee?
What Does Your Gut Say?
Sales Training London Pyrrhic Victories Ben Franklin said
Selling swimming pools is the same as selling what you sell
The Highest Leverage Investment in a Business is...
Getting Rich Is An Exact Science
Manage Fear of Failure
Losing The Deal - Yeah, It Does Happen To All Sales Professionals too!
How much office rent should I pay?
Key 2011 Hacker Prevention Lessons
Lesson #2: "You can't cut grass when it's covered with snow"
How A Game Of Rugby League Can Teach You To Make Your Online Business A Success.
Leadership Lessons Heard
Never Quit: A Lesson from The Apprentice
Frustrated Network Marketer - Needs vs. Wants
Negotiation Tips…NOT from Washington

Free PDF Download
Carnegie Science Center
By Andrew Carnegie
Related Forum Posts
Re: How many nationalities are on the forum?
Re: Can someone explain Search engine optimization to me?
Re: FILL IN THE BLANK: One thing I did to grow my business today
Re: Are Economic Recessions Good for Franchising?
Re: NEW VIDEO - How to start and fund a high end car wash - Ask
Share this article. Fund someone's dream.
Share this post and you'll help support entrepreneurs in Africa through our partnership with Kiva. Over
$50,000 raised
and counting -
Please keep sharing!
Learn more.
Featured Video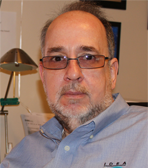 Expert author video by:
Edward R. Kundahl
,
Allentown Search Marketing Expert
| | | |
| --- | --- | --- |
| | Like this page? PLEASE +1 it! | |
Supporters: Thank you Sharon Galor of Toronto Salsa Lessons / Classes for your suggestions to make the newsletter look like the website and profile younger entrepreneurs like Jennifer Lopez and Sean Combs!