| | | | |
| --- | --- | --- | --- |
| | Like it? PLEASE +1 it! Thanks! | | |
Taking the Industry By Storm: The Dell Revolution
In 1985, PC's Limited introduced its firt computer design of its own, called the Turbo PC. Dell began advertising the system in national computer magazines, but with a unique twist: these computers were available for sale directly to consumers and could be custom-assembled. The prices Dell was offering were thus far lower than the retail brands. In its first year, PC's Limited had grossed over $6 million. Dell finally moved out of his
dorm room
and into his own condominium.
Just two years later, in 1987, Dell created the first on-site-service program for his customers. With no stores that could act as service centres, Dell had little choice. That same year, Dell expanded his company in the U.K., and eleven more countries over the next four years. In 1988, Dell change the name of PC's Limited to Dell Computer Corporation and took the company public. On that very day, the company's market capitalization grew by $30 million.
In 1990, Dell tried to enter the retail world, selling his products through
warehouse clubs
and superstores. Despite this unsuccessful venture, Dell was able to re-focus his company to be included in Fortune magazine's 1992 list of the world's 500 largest companies. Over the next seven years, Dell would work hard to overtake Compaq as the largest single seller of personal computers across the country. In 1997, Dell celebrated its success with the shipping of its 10-millionth computer system.
Dell was, without a doubt, a success. But, he wanted more. In 2003, Dell changed the company's name to Dell Inc. in order to enable the company's expansion into products beyond computers. Dell was now focused on entering the consumer electronics market, with the introduction of televisions, handheld devices and digital stereos. Unlike his previous attempt into taking his company into retail, this venture proved much more successful for Dell.
Meanwhile, Dell Inc. was expanding its presence overseas and the company topped Fortune magazine's 2005 list of Most Admired Companies. But, tough times were ahead. In November 2005, BusinessWeek published an article called "It's Bad to Worse at Dell", detailing the company's projected shortfalls in earnings. In August 2006, Dell announced that it would be recalling 4.1 million laptop batteries due to safety concerns in what was the largest safety recall in the history of the consumer electronics industry.
Today, Dell Inc. continues to use a direct-sales model to sell its products to both consumers and corporate customers. By receiving payment for products before it has to pay for the materials, Dell minimizes the risk that befalls many other companies. Both Gateway and Compaq have since tried to copy this model, albeit unsuccessfully.
In the second quarter of 2006, Dell Inc. had between 18% and 19% of the total worldwide
personal computer
market share and that percentage continues to grow each day. The company is now shipping over 10 million systems in a single quarter, proving that the 19 year old with a dream made that dream come true.
Related Articles
Lesson #4: Thrive On Change
Lesson #5: Think For Yourself
Learning a New OS
Lesson #1: Build Byte By Byte
Computing Success: How Dell Came Out On Top
Lesson #2: Develop a Customer-Focused Philosophy
Self Improvement -- Motivation Sometimes Comes From the Most Unlikely Sources
Dell, The Economy, Their Sales Force, and You
Direct From Houston: Dell is Born
Is Dell Really the Place to Buy a Computer?
What Inspired Michael Dell to Sell Computers Directly to End Customers?
All storms are perfect
Business Improvement Motivation Sometimes Comes From the Most Unlikely Sources
Lesson #3: Build a Company of Owners
What makes a word a seed
Dell Resorts to Questionable Sales Tactics to Drive Revenue
How to be a millionaire
Is Capitalism, as Seen by Enterpreneuers now, Good or Bad?
What Makes a Lead a Good Lead?
The Mobile Revolution is Here Now [Infographic]

Free PDF Download
Michael Dell Quotes
By Michael Dell
Related Forum Posts
Re: How many computers do you have?
Re: New Video - Should I Get A Job Or Start A Business?
Re: Bye Bye Vista
Re: How do you back up your computer?
Dell service contract
Share this article. Fund someone's dream.
Share this post and you'll help support entrepreneurs in Africa through our partnership with Kiva. Over
$50,000 raised
and counting -
Please keep sharing!
Learn more.
Featured Article
Effective Networking Will Create Marketing Imitators, But Not Marketing Innovators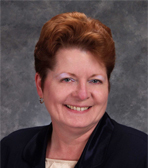 By
Leanne Hoagland-Smith
,
Chicago Sales Coach
| | | |
| --- | --- | --- |
| | Like this page? PLEASE +1 it! | |
Supporters: Thank you Sharon Galor of Toronto Salsa Lessons / Classes for your suggestions to make the newsletter look like the website and profile younger entrepreneurs like Jennifer Lopez and Sean Combs!