| | | | |
| --- | --- | --- | --- |
| | Like it? PLEASE +1 it! Thanks! | | |
Lesson #4: "Stick to the scriptures in business decisions"
Chick-fil-A's business purpose statement reads: "To glorify God by being a faithful steward of all that is entrusted to us. To have positive influence on all who come in contact with Chick-fil-A." That statement was placed on a large plaque in the company's headquarters, as well as at each operator's outlet. Indeed, as a devout Christian who has taught Sunday School for over 50 years, Cathy has kept his religious values an important part of his business.
One of the most significant ways of doing so has been by refusing to do business on Sundays, much to the chagrin of several partners.
"Why do we close on Sunday? Well, it started back in 1946 when I opened my first restaurant, a 24-hour coffee shop called The Dwarf House," recalls Cathy. "After the first week, I determined that if it took seven days a week to make a living, I should be in some other business. Too, it was my conscience that I had to live with; I just never could come to the idea of dealing with money on the Lord's Day. I became a Christian at age 12; that's not to say that everything I've done since that time is becoming to a Christian, but I believe the Lord had blessed us because we recognize Him on this special day we call Sunday."
In 1982, a mall developer offered to donate $5,000 to a church of Cathy's choice for each Chick-fil-A restaurant that was open in one of his mall on Sundays. Cathy, however, refused, saying, "Thank you for permitting us to close on Sundays. We're doing business on your premises and you did not have to make an exception. Because of this, we'll pledge to you exceptional performance during the six days we are open."
Despite his own beliefs, Cathy does not mandate that all his employees be Christians, but he does say this: "We ask that you make your business decisions based on biblical principles. There seem to be no conflicts when we tell people of various faiths how important it is to stick to the scriptures in business decisions. In the scriptures we learn how to handle our business, how to give customers good service and how to treat employees."
Cathy does note, however, that the company's religious orientation does attract a certain type of employee more than others.
"We find closing on Sunday attracts those people who give attention to spiritual growth and are family oriented," he says. "The fact that we have Sunday closing helps attract quality housewives and young people as employees."
In addition to closing on Sundays, Cathy also encourages community service and leadership development among his employees. Cathy has even given out over $18 million in $1,000 scholarships to eligible students.
"The restaurant business gives us a wonderful opportunity to mentor young people and help guide them toward adulthood," he says. "Hundreds of thousands of teenagers have worked at a Chick-fil-A restaurant and I like to think we have been a positive influence for each of them."
Related Articles
Lead people through the crisis with courage:
Making Your Decision Making Much More Effective
Develop your talents even if bored
Don\'t let other people tell you what to do
Who Is Your Proud Family?
10 things I've learned in the past 10 years – part 1
Smart Women Get Back On the Pogo Stick
Sales Training London Pyrrhic Victories Ben Franklin said
Three Marketing Lessons from Realtors
S. Truett Cathy Quotes
Enjoy Personal Victories Before Seeking Them in Business
The Gravity of Failure
Entrepreneur – How Not To Have A Bad Employee?
What Does Your Gut Say?
Autocratic Decisions
How to Cut the Tail Off of a Dog - Making Tough Decisions
"Decisions, Decisions, Decisions"
Selling swimming pools is the same as selling what you sell
The Highest Leverage Investment in a Business is...
Getting Rich Is An Exact Science

Free PDF Download
S. Truett Cathy Quotes
By S. Truett Cathy
Related Forum Posts
Re: Quote of the Day - "You stick it out. You just got to." - St
Your Riskiest Business Decision
Re: Advice Wanted
Re: Your life does not get better by chance, it gets better by c
Re: Ridiculous Ideas That Made Millions
Share this article. Fund someone's dream.
Share this post and you'll help support entrepreneurs in Africa through our partnership with Kiva. Over
$50,000 raised
and counting -
Please keep sharing!
Learn more.
Featured

Expert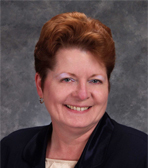 Leanne Hoagland-Smith
@coachlee
Visit website
| | | |
| --- | --- | --- |
| | Like this page? PLEASE +1 it! | |
Supporters: Thank you Sharon Galor of Toronto Salsa Lessons / Classes for your suggestions to make the newsletter look like the website and profile younger entrepreneurs like Jennifer Lopez and Sean Combs!