| | | | |
| --- | --- | --- | --- |
| | Like it? PLEASE +1 it! Thanks! | | |
Lesson #4: Break Through That Wall
"I have had all of the disadvantages required for success," says Ellison. "There were lots of times, especially in the early days, that were very, very difficult." From being given up for adoption by his birth mother to losing his
adoptive mother
to cancer to dropping out of school, Ellison could have been the poster boy for adolescent angst. But, whether it was rebounding in school or bring Oracle back from the brink, Ellison managed to find the determination that he needed to press on.
One of the most difficult experiences of Ellison's career was in 1990 when Oracle posted its only loss quarter in history. "We had virtually doubled our sales every year for ten years," he says. "Nine out of ten years, ten out of eleven years. It was really quite an amazing run. We were the fastest growing company in history." But, suddenly, the company hit a wall.
"We reached a billion dollars in revenue, and we were having senior management problems all over the place," recalls Ellison. "The people who were running the company, the billion dollar company, were the same people that had run the company when we were a 15 million dollar company, one twentieth the size…The company had outgrown the management."
Despite the tremendous sense of loyalty Ellison felt towards his colleagues, he made the decision to replace almost the entire management team for the
sake
of the company's long-term viability. What kept him going through this difficult time, when he faced not only
bankruptcy
but also the hostility of many colleagues?
"That I had no choice," Ellison recalls. Oracle's market share had dropped sharply and with bankruptcy staring the company in the face, Ellison was left with few other options. "My primary responsibility was to the company and to all of the staff, all of our shareholders, and all of our customers…and if I couldn't make that decision, then I had to go."
By looking outside of himself and focusing instead on what was best for the company, Ellison was able to make the difficult
decisions
that would eventually save Oracle from becoming just another corporate casualty. Ellison separated business from personal and gained the perspective he needed to steer his company back to success.
Time after time, it has been Ellison's sheer desire to overcome obstacles that has enabled him to do just that. It has also largely been the fear of failure that has kept Ellison working towards achieving his goals. "I think most great achievers are driven, not so much by the pursuit of success, but by the fear of failure," he says. "Unless failure gets very close, that fear doesn't reach profound levels, but it drives us. It drives me to work very hard. It drives me to make sure that my life is very orderly, that I'm in control of my company, or in control of the airplane or boat or what-have-you, so that I'm not at risk of failure. Whenever I feel even remotely close to being at risk of failure, I can't stop working."
Related Articles
Any Walls In Your Way?
Be Positive Every Single Day
Change Management Led Zeppelin Style
Wealth Management Expert In Sacramento Keith Springer Quoted In The Wall Street Journal
Will You Let Little Things Get in Your Way?
Russell Simmons Quotes
What I learned about branding on my summer vacation
Lessons Learned From a Cliffhanger
Effective or Easiest - Which Path Will Your Salespeople Choose?
Drunks, A Wall, Entrepreneurs and Jobs
Who Is Your Proud Family?
Giving Yourself Permission To Take A Break From Your At Home Business
Impress People With Your Message!
canvas artwork wall art
The abundant side of authenticity: Are you allowing yourself to receive it?
Start A Consulting Business And Build A Client Base With Autoresponders
Lesson #2: Learn To Mind Your Own Business
Home Staging Business Lessons From a Brisket
Three Marketing Lessons from Realtors
Building Rapport

Free PDF Download
Larry Ellison Quotes
By Larry Ellison
Related Forum Posts
Re: Internet of the future.
Re: How important is your name?
Dan Kennedy Marketing Methods
Re: Why Did You Become An Entrepreneur?
Re: What I'm reading this weekend - Oct 8, 2010
Share this article. Fund someone's dream.
Share this post and you'll help support entrepreneurs in Africa through our partnership with Kiva. Over
$50,000 raised
and counting -
Please keep sharing!
Learn more.
Featured Article
Your Marketing Actions Must Match Your Business Ethics To Increase Sales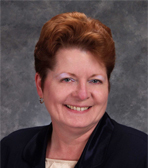 By
Leanne Hoagland-Smith
,
Chicago Sales Coach
| | | |
| --- | --- | --- |
| | Like this page? PLEASE +1 it! | |
Supporters: Thank you Sharon Galor of Toronto Salsa Lessons / Classes for your suggestions to make the newsletter look like the website and profile younger entrepreneurs like Jennifer Lopez and Sean Combs!