| | | | |
| --- | --- | --- | --- |
| | Like it? PLEASE +1 it! Thanks! | | |
Lesson #4: Be Honest
Cowell strayed from his roots in 2003 when he took a cameo role in "Scary Movie 3". Playing a judge who had to critique a rap contest, Cowell says of his own acting, "It was excruciatingly embarrassing. I was absolutely dreadful."
It is this same honest attitude by which Cowell judges himself that he also judges others. In his decades in the entertainment industry, Cowell has learned that one of the secrets to success is honesty – both with oneself and with others. He has no delusions about what he is and is not capable of. He knows both his own strengths and weaknesses and is honest with himself in admitting them. He is also quick to point out the strengths and weaknesses of others, believing that knowledge of this will help someone on the better path to success.
When "Pop Idol" first aired in the U.K., Cowell was a very different judge from the one that has made headlines today. He was polite to and supportive of all of the contestants, whether or not they actually performed well. But, upon reflection, Cowell admitted that he found the whole thing false. Because the judges were too conscious of the cameras, they were not as honest as they would have been in a normal audition and Cowell vowed from thereon out to tell the truth. Immediately, Cowell knew he had stumbled onto something. His
brutal honesty
had become an instant hit with audiences, who dubbed him 'Mr. Nasty'. The show's success skyrocketed in large part to Cowell's honesty.
But, Cowell wasn't just being honest for the sake of good television. "I met someone the other night who is
28 years
old, and he hasn't worked a day since he left college because he's pursuing a dream he'll never, ever realize," said Cowell. "He thinks he's a great singer. Actually, he's crap. But nobody has said to him, 'Why have you been wasting your time for eight years?'"
Cowell believes that in order to succeed, people need to be honest with themselves about their abilities. "If you want to win, you have to realize that good is not enough," says Cowell. "You've got to be great!" Recognizing that you are better at one task than another will set you on the path to success.
"I haven't done anything particularly harsh," Cowell says in response to critics of his brutal honesty. "Harshness to me is giving somebody
false hopes
and not following through. That's harsh. Telling some guy or some girl who've got zero talent that they have zero talent actually is a kindness."
Cowell was ambitious but he knew enough to understand that
ambition
alone would not get him wherever he wanted. He needed to be honest with himself about his skills and abilities and work with what he had. Chasing empty dreams, for Cowell, was simply a distraction from a more appropriate path to success. Once you were honest with yourself about what you could and could not do, you would be that much closer to success.
Related Articles
Manage Fear of Failure
Nice vs. Honest - A Woman's Struggle
Who Is Your Proud Family?
Workout Wisdom For The Workplace
Three Marketing Lessons from Realtors
The Gravity of Failure
Take Care Of Your Business, XI
Entrepreneur – How Not To Have A Bad Employee?
What Does Your Gut Say?
Recovering From a Mistake
Prioritise Your Day Keep Focus Win
Selling swimming pools is the same as selling what you sell
The Highest Leverage Investment in a Business is...
Getting Rich Is An Exact Science
Should we encourage mistakes on our team?
Losing The Deal - Yeah, It Does Happen To All Sales Professionals too!
A Cool Time Management Lesson From A Fruit Smoothie!
How A Game Of Rugby League Can Teach You To Make Your Online Business A Success.
Leadership Lessons Heard
Frustrated Network Marketer - Needs vs. Wants

Free PDF Download
Simon Cowell and Paula Abdul
By Simon Cowell
Related Forum Posts
Re: EC Forum Badge?
Re: Invoicing
Dan Kennedy Marketing Methods
Re: Invoicing
True Characteristics of an Entrepreneur
Share this article. Fund someone's dream.
Share this post and you'll help support entrepreneurs in Africa through our partnership with Kiva. Over
$50,000 raised
and counting -
Please keep sharing!
Learn more.
Featured Video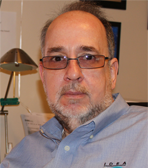 Expert author video by:
Edward R. Kundahl
,
Allentown Search Marketing Expert
| | | |
| --- | --- | --- |
| | Like this page? PLEASE +1 it! | |
Supporters: Thank you Sharon Galor of Toronto Salsa Lessons / Classes for your suggestions to make the newsletter look like the website and profile younger entrepreneurs like Jennifer Lopez and Sean Combs!